The Covid-19 pandemic has exacerbated millions of Americans' emotional and financial stress. The National Alliance on Mental Illness (NAMI) reported that in 2020, one in five adults experienced mental illness, equating to 66 million Americans. Of those who received mental health services, 17.7 million experienced delays or cancellations and 4.9 million were unable to access mental healthcare. This data reflects the numbers reported by the Centers for Disease Control (CDC), saying that one in five adults and children will experience mental illness at some point in their lifetime.
While the origins of mental illness vary and can be biological or situational, having access to mental health providers can help people cope with life's stressors and live more fulfilling lives. Psychiatric-mental health nurse practitioners help patients manage mental health risk factors by managing chemical imbalances in the brain and reducing feelings of loneliness and isolation.
Unfortunately, in 2021 several states reported a shortage of mental health providers, such as counselors, social workers, therapists, psychologists, and psychiatrists. According to the U.S. News & World Report (June 2021), 37 percent of the U.S. population (122 million Americans) live in areas experiencing mental health provider shortages.
The U.S. Bureau of Labor Statistics (BLS 2021) shows that openings for nurse practitioners, including those with psychiatric-mental health specializations, will increase 52 percent nationally from 2020 to 2030. This rate is much faster than the national average (8 percent) and equates to 114,900 new positions in the same period. These mental health providers see patients in various settings, provide mental healthcare in tandem with other providers, and prescribe medications if necessary.
Becoming a psychiatric-mental health nurse practitioner (PMHNP) requires an RN license, a two- to three-year master's degree specializing in mental health, and PMHNP certification. Some PMHNP programs are offered in a hybrid format, with online classes and in-person clinical rotations and on-campus immersions.
Registered nurses (RNs) are typical candidates to become PMHNPs. Still, there are accelerated bachelor's of science in nursing (BSN) and direct entry MSN programs for those who want to change careers and hold a non-nursing bachelor's degree.
The average salaries for NPs are more than double the national average for all occupations ($58,260). In May 2021, the BLS reported that the average annual salary for nurse practitioners was $118,040. PayScale (2022), an aggregator of self-reported salary data, showed that the average annual salary for psychiatric nurse practitioners was $113,114 based on 1,431 salary profiles.
Read on for a step-by-step guide outlining the process of pursuing a fulfilling and rewarding career as a psychiatric-mental health nurse practitioner (PMHNP).
Step-by-Step Guide for RNs to Become Psychiatric-Mental Health NPs (PMHNP)
Step 1: Earn a BSN Degree (One to Three Years)
A bachelor's of science in nursing (BSN) degree is the first step to pursue before enrolling in a graduate-level NP program. There are two ways to earn a BSN degree: RN-to-BSN programs and accelerated BSN programs. Please note that there are also RN-to-MSN programs for NPs, but there are limited within the PMHNP specialization.
Degree Option 1: RN-to-BSN – Registered nurses currently enrolled in or already possess an associate degree in nursing (ADN) can enroll in an RN-to-BSN program. RN-to-BSN programs are offered in a hybrid format with online coursework, in-person clinicals, and on-campus immersions. These programs take approximately one to three years to complete depending on part- or full-time enrollment and transfer credits.
For example, the College of Nursing at the University of South Carolina offers a hybrid RN to BSN program for RNs with current and unencumbered licenses. Didactic courses are online via Blackboard, while clinical courses and on-campus immersion experiences are also required. Students in this program should expect to spend 12 hours per week per each three-credit course in a semester.
Location: Columbia, SC
Duration: One to three years
Accreditation: Commission on Collegiate Nursing Education (CCNE)
Tuition: $700 per semester (in-state); $1,300 per semester (out-of-state)
Degree Option 2: Accelerated BSN – Candidates with non-nursing bachelor's degrees can become RNs through accelerated BSN programsthat typically take one to two years to complete. As with RN-to-BSN programs, accelerated BSN programs are offered in hybrid formats with online courses, in-person clinicals, and on-campus visits.
For example, the Louise Herrington School of Nursing Online at Baylor University offers a distance-based accelerated bachelor of science in nursing. This 62-credit program can be completed in just under a year and includes 720 practicum hours. Courses at this Christian institution are offered online in addition to one two-week on-campus visit and clinical rotations.
Applicants to this program must have a bachelor's degree in any non-nursing discipline, 52 prerequisite credits with a 3.0 GPA, and HESI exam results. Students in this program boasts a 96 percent first-time pass rate on the NCLEX exam required to become a registered nurse.
Location: Waco, TX
Duration: 45 weeks
Accreditation: Commission on Collegiate Nursing Education (CCNE)
Tuition: $66,834 total
Step 2: Become a Registered Nurse (Timeline Varies)
Becoming an RN is a two-part process involving meeting state-level licensure criteria and passing a national exam.
State requirements: Each state has unique licensure requirements set forth by the state's board of nursing. The National Council of State Boards of Nursing (NCSBN) offers nurse licensure guidance for applicants educated within and outside the U.S. Depending on state requirements, RN licensure may require a criminal background check, fingerprinting, and basic first aid, CPR, and advanced cardiac life support (ACLS) certification.
NCLEX-RN exam: The NCSBN also offers the NCLEX-RN exam, required in all fifty states for licensure. Many BSN programs include NCLEX-RN exam preparation. Candidates must graduate from an approved nursing program to qualify for this exam. The exam must be completed in five hours and in September 2022, the exam fee was $200.
Step 3: Complete an Accredited PMHNP Program (Two to Three Years)
Enrolling in a master of science in nursing (MSN) program is where future nurse practitioners learn and gain experience with advanced nursing. Most MSN programs can be completed in two years, but MSN programs with PMHNP specializations typically require three years.
Briar Cliff University is located in Sioux City, Iowa, Briar Cliff University offers a hybrid master of science in nursing (MSN) and a post-master's certificate with a specialization in psychiatric-mental health. This 52-credit program features mostly online coursework with six campus immersion days in the first summer semester. Students who complete prerequisite courses, including advanced health assessment, can waive the campus visit requirement. Core courses include advanced nursing practice, nursing research, advanced pharmacology, and cultural competence in healthcare.
Applicants to these programs must hold a BSN degree accredited by CCNE, CNEA, or ACEN; hold a current and unencumbered RN license; show documentation of physical assessments, nursing research, and ethics and statistics; and have at least 2,000 clinical working hours in the previous two years. This program can be completed in as few as three years and students have up to six years to finish their studies.
Location: Sioux City, IA
Duration: Three years
Accreditation: Commission on Collegiate Nursing Education (CCNE)
Tuition: $525 per credit
Gonzaga University is a Jesuit institution located in Spokane, Washington, and offers an MSN, a post-master's certificate, and a DNP with a psychiatric-mental health nurse practitioner (PMHNP) specialization. All courses are offered online asynchronously and five campus visits are required for MSN-PMHNP students. Students in the DNP-PMHNP program have seven required campus visits, on average one per semester. Students complete clinical preceptorships in their areas of residence.
Applicants from the western states of Alaska, Arizona, California, Idaho, Oregon, Montana, Nevada, Utah, Washington, and Wyoming are eligible for admission to this program. Graduates from this program can take the PMHNP certification exam offered by the American Nurses Credentialing Center (ANCC). This program is designed for working nurses, but students are encouraged to work no more than 20 hours per week outside of their clinical hours.
Location: Spokane, WA
Duration: Nine semesters
Accreditation: Commission on Collegiate Nursing Education (CCNE)
Tuition: $1,074 per credit
The School of Nursing at Husson University offers a hybrid psychiatric mental health nurse practitioner (PMHNP) program. Husson University also offers a post-master's nursing certificate for nurse practitioners who have an MSN degree and want to specialize in psychiatric mental health.
The coursework can be completed online and students are required to attend two one-week summer immersions on-campus and complete clinical experiences in their residence locations. Courses in the PMHNP specialization include family psychiatric nursing, advanced mental health assessment across the lifespan, and psychiatric nursing with groups.
To apply, candidates must hold a bachelor's degree with a GPA of 3.0 or higher; a current and unencumbered RN license; and have at least two or more years of clinical nursing experience. The GMAT and GRE are not required for admission. Students living in specific states should contact the program directly to verify if this program meets state-specific requirements for licensure.
Location: Bangor, ME
Duration: 30 months
Accreditation: Commission on Collegiate Nursing Education (CCNE)
Tuition: $662 per credit
Step 4: Gain Additional Experience (Optional)
After completing an accredited MSN-PMHNP program, applicants can pursue psychiatric-mental health nurse practitioner certification through the American Nurses Credentialing Center (ANCC). Most MSN programs fulfill the requirements for exam eligibility which are as follows:
Hold a master's (MSN), post-graduate certificate, or doctorate of nursing practice (DNP) from a psychiatric-mental health nurse practitioner (PMHNP) accredited by CCNE, ACEN, or CNEA with a minimum of 500 faculty-supervised clinical hours
Completion of three comprehensive graduate-level courses in advanced physiology/pathophysiology; advanced health assessment; and advanced pharmacology
Content in health promotion and maintenance or differential diagnosis and disease management
Clinical training in at least two psychotherapeutic treatment modalities
Candidates who meet these requirements can apply for the PMHNP certification exam.
Step 5: Earn PMHNP Certification (Timeline Varies)
The American Nursing Credentialing Center (ANCC) offers the Psychiatric-Mental Health Nurse Practitioner (Across the Lifespan) Certification, or PMHNP-BC. APRNs are advised to take this exam at a Prometric Testing Center. The ANCC offers study aids, including a test outline and sample test questions and answers. Once earned, the PMHNP credential is valid for five years. The initial exam fee is $295 for ANCC members.
Step 6: Renew PMHNP Credential (Every Five Years)
The ANCC requires PMHNP-BC credential holders to renew every five years. There are recertification requirements for those with existing and expired credentials. Here are the list of requirements for those with current certification:
Current RN license in a U.S. state or territory or recognized equivalent in another country
Current ANCC board certification
Complete a minimum of 75 hours of credits, including 25 hours of pharmacology
Complete one of the eight certification renewal categories
Pay a renewal fee; the cost varies depending on professional organization affiliation
In summary, after completing a bachelor's of science in nursing, it takes approximately three to six years to become a psychiatric-mental health nurse practitioner. Time to completion depends on one's level of previous education, experience, and their ability to attend school part-time or full-time.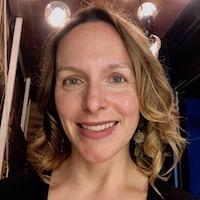 Rachel Drummond
Writer
Rachel Drummond is a freelance writer, educator, and yogini from Oregon. She's taught English to international university students in the United States and Japan for more than a decade and has a master's degree in education from the University of Oregon. A dedicated Ashtanga yoga practitioner, Rachel is interested in exploring the nuanced philosophical aspects of contemplative physical practices and how they apply in daily life. She writes about this topic among others on her blog (Instagram: @racheldrummondyoga).