According to the CDC, more than 1.6 million Americans are diagnosed with cancer, and more than 600,000 die from it each year. Cancer is the second leading cause of death in the United States, just behind heart disease. The most common types of cancer are breast, prostate, and lung. Each person who is diagnosed with cancer will need specialized care from a knowledgeable oncology team that includes physicians, nurses, and technicians.
Oncology nurses are registered nurses who work with cancer patients or patients at risk of developing cancer. They have either received on-the-job training in oncology or completed additional education programs or both. All oncology nurses are licensed RNs who have completed either an associate of science in nursing (ASN) or a bachelor's of science in nursing (BSN). Some nurses may even have a master's of science in nursing (MSN).
Oncology nursing-specific education can include an advanced degree such as an MSN or doctor of nursing practice in oncology, a post-graduate certificate, or continuing education coursework in oncology.
Nurses who work in oncology have unique expertise in cancer prevention, diagnosis, and treatment. They are the healthcare providers that will likely spend the most time with patients educating them about their risks or diagnosis, administering radiation and chemotherapy, providing palliative care, and monitoring vital signs. They typically have a high level of compassion and empathy as well as a keen ability to handle emotionally stressful situations.
Registered nurses, including those in oncology, are in high demand, with an estimated 9 percent increase in jobs anticipated nationally between 2020 and 2030 (BLS 2021). This translates into over 276,800 new jobs in this field. Most of this growth is due to the aging Baby Boomer generation placing an increased demand on the healthcare system and simultaneously retiring from the workforce. On average, registered nurses earn $82,750 per year (BLS May 2021).
Use the guide below to learn more about this compassionate profession, including top degree programs, typical job duties, required licenses, and optional certifications.
Oncology Nurse Specializations & Degree Types
Oncology nursing is a specialty within the field of nursing. To work in this field, students must complete nursing school and obtain a license to practice in their state as registered nurses. The three main degrees for registered nurses are an associate of science in nursing (ASN), a bachelor's of science in nursing (BSN), or a master's of science in nursing (MSN).
Increasingly employers require job applicants to have at least a BSN in order to be qualified to work for them.
Admissions Requirements for Oncology Nurse Programs
Admission requirements for nursing programs vary based on the level of education pursued. Initial nursing programs such as an ASN or BSN typically require prerequisite coursework in science, anatomy and physiology, math, and medical terminology. More competitive programs may require applicants to have a minimum GPA or have previous healthcare volunteer or work experience.
Master's of science (MSN) in nursing programs admission requirements typically start with having already earned a bachelor's degree, most often in nursing but can sometimes be in a related field. Other requirements include letters of recommendation, a statement of purpose, a minimum undergraduate GPA, and work experience, often in oncology.
Oncology Nurse Program Accreditation
It is imperative that nursing students ensure the program they are attending is accredited. Accreditation assures employers, patients, licensing bodies, and certification entities that the program a student has completed meets a minimum standard of quality in curriculum, facilities, and faculty.
The two main accrediting bodies for nursing programs are the Commission on Collegiate Nursing Education (CCNE) and the Accreditation Commission for Education in Nursing (ACEN).
On-Campus Oncology Nurse Degree Programs
Columbia University – School of Nursing
Nurses who want to advance their education and work as nurse practitioners can complete the doctor of nursing practice (DNP) program at Columbia University School of Nursing. This program offers a subspeciality in adult or pediatric oncology for those aspiring to work with cancer patients. Upon completing this program, graduates will have the skills to perform cancer risk assessments, diagnose cancers, develop screening and prevention strategies, and coordinate palliative care for patients in the end stages of cancer.
This is a two and half year-long in-person program. Students must complete all of the general doctor of nursing practice coursework in addition to four specialized classes in oncology and cancer management. There is an optional oncology clinical placement for students who want to gain hands-on experience. To be considered for admission to this program, candidates must have a bachelor's or master's in nursing and a current registered nurse license in the state of New York.
Location: New York, NY
Duration: Two-and-a-half years
Accreditation: Commission on Collegiate Nursing Education (CCNE)
Tuition: $68,140 tuition for the entire program
University of North Carolina at Chapel Hill – School of Nursing
The University of North Carolina at Chapel Hill School of Nursing offers a traditional on-campus bachelor's of science in nursing (BSN) degree. This program consists of the final two years of the undergraduate degree. Students must complete prerequisites and general education requirements prior to enrolling in this program. Admissions are competitive, so applicants should strive to have a high GPA as well as extracurricular activities.
Aspiring oncology nurses at UNC can apply for the Oncology Nursing Fellowship Program. This competitive fellowship is awarded for the final year of the program. It provides students with the opportunity to participate in oncology panel discussions, join the Oncology Nursing Society at no cost, attend oncology meetings, and complete an evidence-based cancer project to present at the completion of their course. Funds awarded for the fellowship can also be used to purchase materials or access resources that will strengthen a students understanding and passion for cancer.
Location: Chapel Hill, NC
Duration: Two years
Accreditation: Commission on Collegiate Nursing Education (CCNE) and Southern Association of Colleges and Schools Commission on Colleges
Tuition: $44,001 tuition for the first year and $37,802 for the second
Villanova University – M. Louise Fitzpatrick College of Nursing
The traditional bachelor's of science in nursing at Villanova University is a four-year program that prepares students to start their nursing careers. This is a community-oriented program with a strong emphasis on mentorship, leadership, and research. Students who attend this program benefit from the prestige of having been named a Center of Excellence in Nursing Education by the National League for Nursing. There are many options to pursue additional interests, including a global studies minor and extensive research opportunities.
Ambitious students pursuing a career in oncology nursing can apply for the Susan D. Flynn Oncology Nursing Student Fellowship Program. To be eligible, students must be entering their senior year of nursing school. If selected, students will participate in an eight-week paid oncology internship at the Hospital of the University of Pennsylvania.
At the end of the program, participants must also present an evidence-based practice project on a chosen oncology-related topic.
Location: Villanova, PA
Duration: Four years
Accreditation: Commission on Collegiate Nursing Education (CCNE)
Tuition: $60,768 per year
Daemen College offers international nursing students the opportunity to gain experience in oncology through their Perspectives in Oncology Nursing for International RN certificate. By completing 30 credits of coursework, students who earned their nursing degrees abroad will have the skills and knowledge to work in oncology units in the United States. All students must also complete 18 hours a week of clinical practicums that give them valuable hands-on experience.
Courses students must take include leadership development in clinical nursing, holistic perspectives, and scholarly research and writing. The program is divided into two phases, and students must complete a capstone for each phase. To be eligible for admission, applicants must hold RN status in their home country, have completed a nursing education program, demonstrate competency in nursing practice, and have proof of English proficiency as shown through a TOEFL exam.
Location: Amherst, NY
Duration: Varies
Accreditation: Accreditation Commission for Education in Nursing (ACEN)
Tuition: $1,056 per credit
Yale University – School of Nursing
Students who are completing the master's of science in nursing at Yale University School of Nursing can choose a concentration in oncology in addition to their required coursework. In order to elect this concentration, students must be in the adult/gerontology acute care nurse practitioner, adult/gerontology primary care nurse practitioner, and family nurse practitioner specialties. Graduates of this concentration will be prepared to work as advanced nurse practitioners in oncology.
Required coursework for this concentration includes principles of advanced oncology practice, principles of advanced oncology practice, and advanced management of clinical problems in oncology. All students are also required to complete a clinical practicum in oncology. Overall there is a strong emphasis on clinical competence and nursing scholarship. Due to the prestige of completing Yale Nursing School, employers actively recruit graduates from this program.
Location: New Haven, CT
Duration: Two years
Accreditation: Commission on Collegiate Nursing Education (CCNE)
Tuition: $47,114 per year
Online or Hybrid Oncology Nurse Degree and Education Programs
All interested nurses can work in oncology as long as they secure work in an oncology-related department or clinic. However, formal education and training can help nurses obtain entry-level work in oncology.
The Oncology Nursing Society (ONS) offers online courses, podcasts, articles, and webinars for nurses already working in the field and for those interested in pursuing this field. The online learning resources can be completed as a means to gain skills to work in oncology nursing or for continuing education credits to maintain nursing credentials.
All of the resources through the ONS are available to everyone, although courses that have an associated cost are discounted for ONS members.
Location: Pittsburgh, PA
Duration: Varies
Accreditation: American Nurses Credentialing Center's (ANCC)
Tuition: Varies
University of Pennsylvania – School of Nursing
Graduate nursing students or practicing advanced practice nurses can complete the online or hybrid adult oncology specialty certificate at the University of Pennsylvania School of Nursing.
This certificate consists of three classes and 250 clinical hours and prepares students to expertly work with adult oncology patients in a variety of settings. The three required courses are advanced practice nursing for oncology care, advanced practice nursing for oncology care, and oncology nursing: assessment, diagnosis, & cancer management.
If students want to fulfill the clinical hour requirements at their place of employment, they need to be aware that they cannot receive compensation for any hours they are earning academic credit. This means all clinical hours completed must be unpaid. Nurse practitioners who have been working in oncology for some time can submit a portfolio demonstrating competence and clinical experience in lieu of completing the required hours.
Location: Philadelphia, PA
Duration: Three courses plus 250 clinical hours
Accreditation: Commission on Collegiate Nursing Education (CCNE)
Tuition: $5,956 per course
Loyola University Chicago – Marcella Niehoff School of Nursing
Clinical nurse specialists or advanced practice nurses can complete an online oncology certificate through the Loyola University Chicago Marcella Niehoff School of Nursing. Students in this certificate program will gain advanced clinical and nursing assessment skills to better serve oncology patients and their families.
One unique aspect of this program is that it is available to nurses with bachelor's degrees and master's alike. Most certificate programs are only open to nurses with advanced degrees. However, applicants must already have clinical experience in the oncology field, usually through previous employment. Only three courses are required for the certificate and they are cancer biology and epidemiology, palliative/supportive management, and diagnostic and therapeutic approaches.
Location: Chicago, IL
Duration: Nine semester-credits for the certificate
Accreditation: Commission on Collegiate Nursing Education (CCNE)
Tuition: $1,130 per credit
University of Southern Indiana
The Center for Health Professions Lifelong Learning at the University of Southern Indiana offers an online oncology management program through independent study. Designed for nurses, pharmacists, physical therapists, physicians, and other healthcare providers who have an interest in oncology, this short course can help prepare professionals to work with oncology patients in a variety of settings.
The program is divided into short modules that include videos, reading assignments, articles, and web assignments. There is a required textbook students must purchase.
Once registered, students have up to a year to complete the program. Upon completion, students will have the skills to describe the biology of cancer, discuss screenings, explain the management of symptoms, evaluate clinical trials, and address the psychosocial issues related to a cancer diagnosis.
Location: Evansville, IN
Duration: Up to one year
Accreditation: Accreditation Council for Continuing Medical Education (ACCME), the Accreditation Council for Pharmacy Education (ACPE), the American Nurses Credentialing Center (ANCC), the American Psychological Association (APA), and the Association of Social Work Boards (ASWB) Approved Continuing Education (ACE)
Tuition: $700 total
Utah Valley University – College of Health and Public Service
Nurses who have already completed an associate's degree can pursue their bachelor's of science in nursing online at Utah Valley University College of Health and Public Service. This two-year distance learning program is designed to help nurses advance their careers without having to quit their jobs or relocate. Classes are offered asynchronous so students can complete them when it is convenient for them, instead of having to attend lectures on a set schedule. If a student is located near the campus, there is an option to complete this program in a hybrid format and attend some on-campus classes.
This program does not meet licensure requirements in every state, so students should do their due diligence prior to enrolling to ensure they will have the qualifications to practice in their states. Most students complete this program in two years, although there is a part-time option that can take longer.
As part of this program, students will need to complete clinical experiences in their home community. Aspiring oncology nurses should ensure their clinicals are in cancer-related care.
Location: Orem, UT
Duration: Two years
Accreditation: Accreditation Commission for Education in Nursing (ACEN)
Tuition: $16,450 per year
How Long Does it Take to Become an Oncology Nurse?
All oncology nurses must first become registered nurses and then complete additional work experience or education in oncology. Nursing education takes between two to four years to complete, while the additional education and training vary from a few months to two or more years.
How To Become an Oncology Nurse – Step-by-Step Guide
Step 1: Graduate from High School or Complete a GED (Four Years)
The first step in a career as an oncology nurse is to earn a high school diploma or a GED as this is a requirement for most nursing programs. Students should focus on college preparatory classes to help them prepare for the rigors of additional education. Classes such as health, biology, math, and physics are essential to developing a strong foundation as well.
Step 2: Complete a Nursing Program (Two to Four Years)
There are two primary options for nursing degrees: an associate of science in nursing (ASN) or a bachelor's of science in nursing (BSN). The associate degree takes two years on average while a bachelor's takes four. Aspiring oncology nurses should strongly consider a bachelor's degree program as this can prepare them for additional education.
Step 3: Pass State Required Test (Timelines Vary)
Requirements to become a registered nurse vary by state. While earning an ASN or BSN, students should contact their state's board of nursing to learn about the necessary qualifications to obtain a nursing license.
While some requirements may vary from state to state such as education and clinical experience, all states require candidates to take the National Council Licensure Examination (NCLEX) offered by the National Council of State Boards of Nursing (NCSBN).
Step 4: Apply for State Licensure (Timelines Varies)
Once a candidate has established nursing licensure eligibility and passed the NCLEX, they can apply to their state board for licensing. Timelines vary based on the processing time of each individual state.
Step 5: Obtain Entry-Level Work in Oncology (Timelines Vary)
Once licensed as a registered nurse, aspiring oncology nurses can apply for entry-level work in oncology. Additional certification and education can be helpful but are not required to work in this field. Oncology nurses work in hospitals, clinics, and outpatient centers.
Step 6: Earn an Oncology Nurse Certification or Pursue Additional Education (Optional, Timelines Vary)
Oncology nurses who want to complete additional formal education in this field can complete a certificate, master's, or doctorate program. These programs vary in length and can be completed on-campus or online through distance learning. Additionally, to demonstrate a high level of competency in this field, oncology nurses can earn a certification through the Oncology Nursing Certification Corporation (ONCC). More details can be found in the certification and licensing section below.
What Do Oncology Nurses Do?
Oncology nurses care for cancer patients in hospitals, outpatient care centers, clinics, private practices, and long-term care facilities. Day-to-day duties vary based on the place of employment, but typical tasks include:
Providing one-on-one care to patients with cancer
Administering medications, chemotherapy, and radiation treatments per physician's orders
Monitoring patient vital signs and well being
Assisting patients with managing pain and discomfort from cancer and treatments
Educating patients and their families
Maintaining careful records
Communicating with physicians and other members of a patient's care team
Assisting patients with referrals to other care providers when necessary
Oncology Nurse Certifications & Licensure
All nurses must obtain a license to practice from their state's nursing regulatory body. Requirements for licensure vary but typically involve passing an exam such as the National Council Licensure Examination (NCLEX), completing at least an associate's degree in nursing, and passing a background check and drug test.
Oncology nurses can earn the Oncology Certified Nurse (OCN) voluntary certification through the Oncology Nursing Certification Corporation (ONCC). Earning the OCN certification provides professional credibility to oncology nurses. To be eligible, nurses must have:
An unencumbered license
Two years of work experience as an RN
At least 2,000 hours of clinical experience in oncology
Earn ten hours of continuing education in oncology or an academic elective in oncology nursing within the three years (36 months) prior to application
Once eligibility has been established, candidates can sit for the OCN exam. This test consists of 165 questions that must be answered in three hours. Topics covered include:
Care continuum
Oncology nursing practice
Treatment modalities
Symptom management and palliative care
Oncologic emergencies
Psychosocial dimensions of care
How Much Do Oncology Nurses Make?
The Bureau of Labor Statics (BLS May 2021) lists salaries for all nurses but doesn't differentiate by specialty. The 3,047,530 registered nurses in the US earn $82,750 per year on average. The percentiles for wages are:
10th percentile: $59,450
25th percentile: $61,790
50th percentile (median): $77,600
75th percentile: $97,580
90th percentile: $120,250
Oncology Nurse Career Alternatives
Here are a few alternatives to a career as an oncology nurse.
Become a Nutritionist or Registered Dietician
Nutritionists and registered dieticians help patients decipher their nutrition needs. To do so, they can order diagnostic tests as well as have patients track their daily food intake and how they are feeling. Once they have the results of the tests, nutritionists and dieticians can craft a plan to help patients achieve their long-term health goals through food.
Typical Education: Bachelor's degree (starting in 2024 a master's will be required)
Licensing or Certifying Organization: Commission on Dietetic Registration
Become a Registered Respiratory Therapist
Registered respiratory therapists are experts in all things breathing-related. They help patients who have acute respiratory issues as well as those who suffer from chronic breathing problems. Not only can they perform diagnostic tests, but they can also administer breathing treatments, set and monitor ventilators, and intubate patients.
Typical Education: Associate or bachelor's degree
Licensing or Certifying Organization: National Board for Respiratory Care (NBRC)
Become a Nurse Case Manager
Navigating the medical care system can be extremely complicated, especially for patients with complex medical needs, which is why there are trained nurse case managers to help them. Nurse case managers are registered nurses who are experts in the nuances of healthcare including insurance, specialists, referrals, and treatments.
Typical Education: Bachelor's degree
Licensing or Certifying Organization: American Case Management Association (ACMA)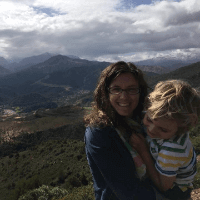 Kimmy Gustafson
Writer
Kimmy is a freelance writer with extensive experience writing about healthcare careers and education. She has worked in public health, at health-focused nonprofits, and as a Spanish interpreter for doctor's offices and hospitals. She has a passion for learning and that drives her to stay up to date on the latest trends in healthcare. When not writing or researching, she can be found pursuing her passions of nutrition and an active outdoors lifestyle.