Becoming a nurse can be a lifelong goal for many professionals. With a low barrier to entry and a high degree of upward mobility, this profession attracts people who want to help others and provide quality healthcare. Nursing is well respected by the general public and was ranked as the most trusted profession for the 20th year in a row, according to a 2021 Gallup poll. However, some nurses may wish to expand the scope of their practice.
Registered nurses who want to be able to diagnose illnesses, prescribe medications, and care for their own patients may consider becoming advanced practice registered nurses (APRNs) or nurse practitioners. There are many specialties and subspecialties for APRNs and NPs, including women's health. Women's health nurse practitioners (WHNPs) care for clients across their entire life span, from early menstruation all the way through menopause and even geriatric care.
To become a WHNP, registered nurses must complete additional education. This can include a master of science in nursing (MSN) or a doctor of nursing practice (DNP) in women's health. A registered nurse with a master's degree can complete a post-master's certificate in women's health.
Once education requirements have been met, graduates of approved programs can sit for the Women's Health Care Nurse Practitioner (WHNP-BC) certification exam through the National Certification Corporation (NCC). Not only does this certification demonstrate competency in this field, but it may be required for licensure or employment.
Keep reading to learn more about WHNP job duties and a step-by-step guide to going from holding a registered nursing license to being a WHNP.
What Does a Women's Health NP Do?
Women's health nurse practitioners take a holistic approach to women's care, including gender, ethnicity, religion, and sexual orientation. Over the years, their scope of practice has evolved to caring for more than just cis-gendered women. It is typical for WHNPs to provide care to trans, intersex, and nonbinary patients. WHNPs differ from certified nurse midwives (CNMS) in providing care across a patient's entire lifespan, whereas CNMs typically focus on conception, pregnancy, delivery, and postpartum.
Most WHNPs work anywhere healthcare services are delivered, including hospitals, family planning clinics, correctional facilities, prenatal clinics, and private practices. While day-to-day duties can vary based on the place of employment, typical responsibilities will include:
Meeting with patients and performing exams both for general health and gynecological issues
Reviewing patient history
Educating patients on preventative health measures, diagnoses, procedures, contraception, and medications
Prescribing medications and contraception
Performing in-office procedures such as pap smears and IUD insertion or removal
Ordering additional testing such as imaging or labs
Interpreting results from additional testing
Collaborating with other healthcare providers
Diagnosing and treating sexually transmitted diseases, urinary tract infections, and other common infections
Counseling patients through menopause
Caring for clients through conception, pregnancy, and postpartum
Screening for domestic violence concerns
Addressing infertility concerns
Steps for an RN to Become a Women's Health NP (WHNP)
Here are the basic steps for a registered nurse to become a women's health nurse practitioner:
Step 1: Earn A Graduate Degree as a Women's Health Nurse Practitioner (Nine Months to Four Years)
All women's health nurse practitioners must complete additional education beyond their initial general nursing education associate's or bachelor's degree. Aspiring WHNPs can earn a master of science in nursing (MSN) or a doctor of nursing practice (DNP) in women's health. These degrees can vary in length depending on the level of education previously completed and the degree pursued. Many WHNP degrees can be completed through online learning, allowing nurses to advance their careers without relocating or quitting their jobs.
For example, Georgetown University School of Nursing offers a 23-month-long online WHNP-MSN. This outstanding distance learning program prepares graduates to be advanced practice nurse practitioners focusing on women's health. All students are enrolled part-time, which allows for a greater degree of flexibility while completing this program. In addition to the 44 required credits, students will complete at least 783 hours of clinical experience to gain the skills necessary to excel in this field.
Nurses who have completed a master's in nursing or in another field can complete a post-master's certificate in women's health. These programs are typically shorter in length.
Step 2: Obtain Women's Health Nurse Practitioner Certification (Timeline Varies)
National certification as a nurse practitioner is required for licensure in most states. WHNPs can earn a Women's Health Care Nurse Practitioner (WHNP-BC) certification through the National Certification Corporation (NCC). The eligibility requirements to sit for this exam include:
A current, active, and unencumbered US nursing or advanced practice nursing licensure is required.
Successful completion of an accredited graduate nurse practitioner program that meets NCC program requirements and prepares women's health care nurse practitioners. The program can be a master's, DNP, or a post-master's certificate.
Take the exam within eight years of graduating from your program
The WHNP-BC exam takes three hours to complete and consists of 175 questions. The cost to take this exam is $325. Topics covered in the exam include:
Assessment, Diagnostic Testing, and Interpretation
Primary Care
Gynecologic and Reproductive Health
Obstetrics
Pharmacology
Professional Issues
Step 3: Earn State License To Practice As a Women's Health Nurse Practitioner (Timeline Varies)
Once a WHNP has obtained their NCC certification, they can apply to their state's nursing board for licensure. The requirement will vary by state but typically include:
Current, unencumbered, and active registered nursing license
Completing a nurse practitioner master's degree or higher and supplying official transcripts
Have a national certification (such as the WHNP-BC) from a board-approved entity
Pass a background check
Complete a drug screening
Proof of eligibility to work in the US
Completed application
Application fees
Step 4: Maintain Licensure and Certification (Timeline Varies)
WHNPs will need to maintain both their certification and license to continue practicing. The renewal requirements for the WHNP-BC certification are:
Current, active, and unencumbered licensure as an RN or APRN. Candidates must update and upload a copy of their license or license verification from the licensing board
Complete the Continuing Competency Assessment at the beginning of their maintenance cycle
Complete continuing education requirements as determined by the Education Plan developed after the assessment is completed
Pay a $100 renewal fee
Renewal requirements for state licensure will vary by jurisdiction. Typical, these requirements include:
Passing a new background check
Completing a drug screen
Earning continuing education hours
Maintaining national certification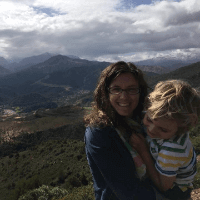 Kimmy Gustafson
Writer
Kimmy is a freelance writer with extensive experience writing about healthcare careers and education. She has worked in public health, at health-focused nonprofits, and as a Spanish interpreter for doctor's offices and hospitals. She has a passion for learning and that drives her to stay up to date on the latest trends in healthcare. When not writing or researching, she can be found pursuing her passions of nutrition and an active outdoors lifestyle.