Medication and prescriptions are often an essential link to a patient's recovery and well-being. A record-breaking 6.3 billion prescriptions were dispensed in 2020 in the United States. However, according to the Kaiser Foundation, nearly 30 percent of older adult patients do not adhere to their prescriptions.
Pharmacists are often the last person a patient interacts with before taking medication and they can improve patient outcomes by building relationships and being an accessible part of the healthcare system. They have extensive knowledge about medicines, how medications interact within the body, and state and federal regulations. They also must be skilled communicators who can assess a patient's knowledge of medication and convey enthusiasm and trust for a prescribed course of treatment.
In addition to direct work with medication and patients, pharmacists often help file insurance forms, manage staff within pharmacies, and administer vaccines.
Education requirements for pharmacy licensure include completing a PharmD degree. These programs generally take four years to complete and don't require an undergraduate degree for admission. A career in pharmacy can be quite lucrative as the median wage is $125,460 per year. However, reliance on pharmacy techs and mail-order prescriptions are increasing, so the number of positions for pharmacists is projected to decline 2 percent between 2020 and 2030 (BLS 2021).
The following guide gives an overview of the pharmacist profession. Included are THE steps to becoming a pharmacist, profiles of top pharmacy schools, typical job duties, and licensure requirements. 
Featured Pharmacy Programs
Rasmussen University - Online
Pharmacy Technician Certificate
Program Website
Sponsored
Pharmacist Specializations & Degree Types
Pharmacists are required to complete a doctor of pharmacy (PharmD) degree. This is usually done in a four-year program at a pharmacy school.
There are numerous specializations that can be pursued either through studies or after completing a PharmD degree, including critical care, compounding, nuclear, oncology, pediatrics, infectious disease, and academic pharmacy. Many schools also offer dual degrees so students can complete a PharmD degree alongside an MBA, MPH, or even a PhD.
Admissions Requirements for Pharmacist Programs
Most PharmD programs require that students have completed extensive prerequisite coursework prior to applying for admission. These courses include biology, microbiology, physics, math, statistics, and chemistry. While it is not necessary to have completed an undergraduate degree, most pharmacy schools are looking for at least two or three years of completed undergraduate coursework. Many pharmacy schools also require prospective students to take the Pharmacy College Admission Test (PCAT) and submit their test scores.
Pharmacist Program Accreditation
The Accreditation Council for Pharmacy Education (ACPE) is the leading body for accrediting pharmacy schools. They have accredited over 120 programs across the US and guarantee those schools meet the highest standards in pharmacy education.
On-Campus Pharmacist Degree Programs
University of North Carolina at Chapel Hill – Eshelman School of Pharmacy
The Eshelman School of Pharmacy has been ranked the number one pharmacy school in the nation by US News & World Report (2020). This highly competitive and outstanding program features a rigorous curriculum that emphasizes hands-on experiences instead of long lectures. Early on in their education students are part of a multidisciplinary healthcare team that works directly in patient care.
Students in this program also receive a well-rounded education that not only trains them with discipline-specific knowledge but also cultivates critical thinking, strong communication skills, and team players.
Admissions requirements include at least 72 undergraduate credits, extensive prerequisite courses mostly in science and math, PCAT score submission, and proof of immunizations. Interviews are also a required part of the admissions process and must be attended in person.
Location: Chapel Hill, NC
Duration: Four years
Accreditation: Accreditation Council for Pharmacy Education (ACPE)
Tuition: $46,900 per year
University of Michigan – College of Pharmacy
With competitive tuition prices, high student satisfaction, and excellent graduation rates the University of Michigan College of Pharmacy is an excellent program. Ranked third among the pharmacy programs in the US by US News & World Report, this program trains well-rounded pharmacists. Experiential learning is at the core of this program and students complete over 1,900 hours of hands-on learning during their four years of study.
Prospective students are required to submit their application materials including transcripts, PCAT scores, and references through the Pharmacy College Application Service (PharmCAS). A supplemental questionnaire is also required and is available through PharmsCAS. All students applying to the program are also required to attend an on-site interview.
Location: Ann Arbor, MI
Duration: Four years
Accreditation: Accreditation Council for Pharmacy Education (ACPE)
Tuition: $39,384 per year
Oregon State University – College of Pharmacy
At Oregon State University College of Pharmacy, students can complete their PharmD degree in four years. This program emphasizes anatomy, pathophysiology, and physiology to understand the mechanism of drug delivery, potential side effects, and how to spot potential drug interactions. Taught in conjunction with Oregon Health & Science University, graduates of this program are eligible for licensure in any state.
To help students apply for admission, OSU offers admissions workshops. At these workshops, students will get individual help with their applications including how to prepare personal statements, what should be included in a letter of recommendation, and how to apply for the program. Program ambassadors are also available to help applicants navigate the admissions process.
Location: Corvallis, OR
Duration: Four years
Accreditation: Accreditation Council for Pharmacy Education (ACPE)
Tuition: $13,740 per term
University of California, San Francisco School of Pharmacy
The PharmD curriculum at the University of California, San Francisco School of Pharmacy is patient-centric and grounded in scientific thinking. Because the field of pharmacy is ever-evolving, students in this program are trained in progressive learning, where they develop the skills to learn instead of simply memorizing information. Faculty that teach at this school are experts in their field with extensive professional and academic experience.
Outstanding on-campus clubs, activities, and organizations allow PharmD students to pursue extracurricular interests as well as have ample networking opportunities. Some of the student organizations focus on providing care in the community through health fairs, so this can also be an excellent way to gain additional hands-on experience.
Location: San Francisco, CA
Duration: Four years
Accreditation: Accreditation Council for Pharmacy Education (ACPE)
Tuition: $65,812 per year
University of Kentucky – College of Pharmacy
For over 100 years, the University of Kentucky College of Pharmacy has been providing top-tier pharmacy education. Their PharmD program is ranked number sixth in the country by US News & World Report. Critical thinking and community involvement are core tenets of this program and graduates are well prepared to enter work in a pharmacy or continue their education and training with a residency or additional schooling.
Over 29 percent of the PharmD students at UK completed a portion of their studies abroad. Overseas sites include the United Kingdom, Japan, and Western Europe. Studying abroad allows students to learn how pharmacies run in other countries and take those practices back to the US.
Location: Lexington, KY
Duration: Four years
Accreditation: Accreditation Council for Pharmacy Education (ACPE)
Tuition: $53,686 per year
Online or Hybrid Pharmacist Degree Programs
Lake Erie College of Osteopathic Medicine – School of Pharmacy
One of the few online PharmD degree programs in the country is offered at Lake Erie College of Osteopathic Medicine. As a pharmacy school that is part of the osteopathic program, there is an increased emphasis on holistic patient care. This program combines classroom learning with hands-on experience to train students to provide patient-centered care for the best outcome possible. Students participate in six Advanced Pharmacy Practice Experiences (APPE), which are six-week rotations in communities and clinics.
The four-year distance learning program affords students the ability to pursue their PharmD degree without having to move to campus. The program is full-time and students are expected to dedicate a significant amount of time to their studies. Each summer, students are required to travel to the Bradenton, FL campus to complete lab work, casework, and presentations. While this program does not require the PCAT there are extensive course prerequisite requirements and the completion of at least 54 credits from a regionally accredited US college or university.
Location: Bradenton, FL
Duration: Four years
Accreditation: Accreditation Council for Pharmacy Education (ACPE)
Tuition: $28,600 per year
Creighton University – School of Pharmacy and Health Professions
Graduates of Creighton University's School of Pharmacy and Health Professions PharmD online degree program are well poised for employment in a variety of healthcare settings, including government agencies, hospitals, and clinics. With up to date curriculum in pharmacy practices, this program trains students in not only pharmaceutical care but also disease prevention, patient wellness, and disease management.
Creighton also offers its PharmD students the option to pursue a dual degree in either an MBA or a master's of science in pharmaceutical sciences. This program is completely online allowing students the flexibility to pursue their education wherever they may live. Students are required to complete at least 63 semester-credits (or 95 quarter-credits) prior to applying for admission. Many of those courses must fulfill the prerequisite course requirements. The PCAT test is not required for admission.
Location: Omaha, NE
Duration: Four years
Accreditation: Accreditation Council for Pharmacy Education (ACPE)
Tuition: $39,514 per year
St. John Fisher College – Wegmans School of Pharmacy
The St. John Fisher College Wegmans School of Pharmacy online PharmD program prepares graduates to be highly professional and competent pharmacists. Over 30 percent of the curriculum for this degree is experiential. Also called rotations, the experiential learning exposes students to a wide variety of pharmaceutical settings including hospitals, long-term care facilities, and retail. Students can complete their rotations at pharmacies in their community, but will be required to travel to campus for six immersion courses.
Applicants only need two years of college education or the equivalent number of credits. A bachelor's degree is not required. Other admission requirements include letters of recommendation and official transcripts. The PCAT is optional at this time but may be required in the future.
Location: Rochester, NY
Duration: Four years
Accreditation: Accreditation Council for Pharmacy Education (ACPE)
Tuition: $1,130 per credit
D'Youville College – School of Pharmacy
The online PharmD degree at D'Youville College School of Pharmacy can be completed in just three years of full-time study. This accelerated program also offers a five-year option for students who only have a high school diploma and have not completed any college coursework. Classes are offered in trimesters that are 14 weeks long. By condensing the required courses, students complete the same classes as the on-campus students at a quicker pace.
Graduates of the PharmD program have an outstanding 95 percent employment rate. Online students are well supported in their job search to ensure they find work as quickly as possible post-graduation. The faculty and staff who teach in the online school are the same ones who teach the in-person classes, so students receive the same high-quality education even through remote learning.
Location: Buffalo, NY
Duration: Three years
Accreditation: Accreditation Council for Pharmacy Education (ACPE)
Tuition: $1,535 per credit
Duquesne University – School of Pharmacy
With six concentrations and over 25 electives, students in the online PharmD program at Duquesne University School of Pharmacy have the opportunity to truly tailor their education. Concentrations include entrepreneurship, health economics, community practice, ambulatory care, geriatrics, and acute care. The first three years of this distance learning program do require on-campus visits, while the fourth year consists of in-person clinical experiences near the student's home.
To be eligible for admission to this program, students must have at least two years of college or the equivalent number of completed credits. Students must ensure that the classes they take meet the prerequisite coursework requirements. PCAT scores are also required.
Location: Pittsburg, PA
Duration: Four years
Accreditation: Accreditation Council for Pharmacy Education (ACPE)
Tuition: $1,723 per credit
How Long Does it Take to Become a Pharmacist?
Students who know they want to pursue a career in pharmacy can complete their degree and obtain licensure in as little as six years after graduating from high school. Some states require internship hours prior to licensure which can extend this timeline.
How To Become a Pharmacist – Step-by-Step Guide
Step 1: Graduate from High School or Complete a Ged (Four Years)
The first step to pursuing a career in pharmacy is completing high school. Students with aspirations to become pharmacists should take courses in chemistry, anatomy, physics, and math in preparation for undergraduate studies. Many undergraduate institutions and pharmacy schools accept IB or AP test scores for credit, so taking advanced classes and sitting for the tests can save students both money and time in the long run.
Step 2: Complete Some Undergraduate Coursework (Two to Three Years)
Graduating from an undergraduate institution is not a requirement for most pharmacy programs, but they all require between two to three years of prerequisite courses.
Students should carefully examine the requirements for the program they wish to attend in order to be sure they take the correct courses, but most schools require courses in chemistry, anatomy, biology, math, statistics, and microbiology. Students should ensure they are attending a regionally accredited institution as most pharmacy schools will not accept credits from unaccredited schools.
Step 3: Take the PCAT Test (Based on State, Timeline Varies)
Many pharmacy schools require students to take the PCAT test in order to be considered for admission. Students should take the test at least six months before they plan on starting pharmacy school.
Step 4: Travel to a Campus For an Interview (Based on College, Timeline Varies)
Interviews are a common component to the admissions process for pharmacy schools. Most schools require an in-person interview prior to admission. Students typically attend interviews while still completing their prerequisite courses.
Step 5: Attend Pharmacy School (Three to Four Years)
Pharmacy school takes four academic years to complete, but there are accelerated tracks that condense it to three calendar years by scheduling summer courses. Students learn about patient care, how drugs work and interact in the body, and how medicine is made.
Step 6: Apply for Eligibility to Take the North American Pharmacist Licensure Examination (NAPLEX) and the Multistate Pharmacy Jurisprudence Examination (MPJE) (Timeline varies)
Prior to taking the NAPLEX and the MPJE, students must prove to their state board that they have met the eligibility requirements. This is either done through the National Association of Boards of Pharmacy (NABP) for some states or directly through the local board. Requirements vary by state and students should contact their state's board to ensure they meet the requirements.
Step 7: Take the NAPLEX Exam (Timeline Varies)
Once a student's eligibility has been verified they are able to schedule and take the NAPLEX test. This exam measures a student's knowledge of pharmacy.
Step 8: Take the MPJE (Based on Jurisdiction, Timeline Varies)
All but five jurisdictions require students to also take the MPJE test. This test evaluates a student's knowledge of federal and state-specific laws regarding pharmacy.
Step 9: Complete State Internship Hours (Based on State, Timeline Varies)
Step 10: Apply for State Licensure (Timeline Varies)
Once a student has met all of the state licensing requirements and passed the required tests with high enough scores, they can apply for a pharmacy license from their state licensing board.
What Do Pharmacists Do?
While most pharmacists work in pharmacies, many work in other healthcare settings such as hospitals and long-term care facilities. Some pharmacists even work for corporations or public or government agencies. Typical duties for pharmacists include:
Dispensing medication according to a physician's instructions
Verifying that the medication being dispensed won't interact with other medications the patient is already taking
Counseling patients on how to take their medications and ensure they understand the physician's instructions
Warning patients about side effects and adverse reactions
Administering vaccinations
Advising patients on general health issues such as stress or diet
Recommending over-the-counter medications for basic health issues such as a cold, headache, or allergies
Maintaining patient health records
Filing insurance claims
Overseeing other pharmacy staff such as pharmacy technicians and interns
Pharmacist Certifications & Licensure
All pharmacists in the United States are required to have a PharmD degree. Licensure is done individually by state pharmacy boards, and requirements vary. Typical requirements for licensure include:
A PharmD degree from an ACPE-accredited school.
A number of experience hours as determined by the state
Successful completion of the North American Pharmacist Licensure Exam (NAPLEX)
Passing the Multi-State Pharmacy Jurisprudence Exam (MPJE)
Completing a background check
The Board of Pharmacy Specialties offers 13 additional certifications that board-licensed pharmacists can pursue. Specializations range from ambulatory care to geriatric to transplant pharmacy and more.
How Much Do Pharmacists Make?
According to the Bureau of Labor and Statistics (BLS May 2020)—the latest data available as of January 2022—pharmacists earn $125,460 per year on average with the following percentiles:
​​10th percentile: $85,210
25th percentile: $112,690
50th percentile (median):$128,610
75th percentile: $147,690
90th percentile: $164,980
Pharmacist Career Alternatives
Here are some alternatives to a career as a pharmacist.
Become a Physician Assistant
Physician assistants are considered physician extenders. They can provide many of the same services a physician can but must work under supervision. In most states physician assistants can prescribe medications, assist with surgery, and make diagnoses as well as many other duties.
Typical Education: Master's of physician assistant studies (MPAS), a master's of health services (MHS), or a master's of medical science (MMSc)
Licensing or Certifying Organization: National Commission on Certification of Physician Assistants (NCCPA)
Become a Pathologists' Assistant
In many morgues and pathology laboratories, the bulk of the work is performed by pathologists' assistants. They can collect samples, analyze tissue, perform post mortem exams, and write detailed reports. However, all work they person is under the supervision of a pathologist.
Typical Education: Master of science in pathologists' assistant (PathA)
Licensing or Certifying Organization: American Society for Clinical Pathology (ASCP)
Become a Nurse Practitioner
Nurse practitioners are registered nurses who have completed additional schooling to provide more advanced medical care. In many states, nurse practitioners can prescribe medications and care for patients independently, while in others, they must work under the supervision of a physician. Nurse practitioners provide a wide variety of care, including primary care, midwifery, anesthesia, and even surgery.
Typical Education: Master's of science in nursing (MSN) or doctor of nursing practice (DNP)
Licensing or Certifying Organization: American Academy of Nurse Practitioners (AANP) or American Nurses Credentialing Center (ANCC)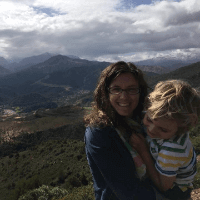 Kimmy Gustafson
Writer
Kimmy is a freelance writer with extensive experience writing about healthcare careers and education. She has worked in public health, at health-focused nonprofits, and as a Spanish interpreter for doctor's offices and hospitals. She has a passion for learning and that drives her to stay up to date on the latest trends in healthcare. When not writing or researching, she can be found pursuing her passions of nutrition and an active outdoors lifestyle.