In 1902, Lina Rogers became the first school nurse in the United States. She was hired as part of an experiment in New York City to see if providing medical care directly to students could help reduce absenteeism. Previously, students who had contagious conditions were excluded from school rather than being helped to continue attending. During this month-long experiment, Rogers provided care for students in four schools during school hours, and after classes were released, she visited parents and educated them on proper care.
The results were remarkable. Lice all but disappeared, and students with contagious diseases could attend school more than before. Because of her resounding success, Rogers was eventually appointed to New York City's Board of health as their first municipally sponsored school nurse. Over the last century, school nursing has grown immensely, and now there are over 132,000 nurses in public and private schools across the country.
School nurses provide critical services to students in educational settings. While most students may interact with their school nurse when they get hurt or unwell, school nurses perform many other critical tasks, including school-wide health surveillance, monitoring student vaccine status, and health education. They can also help students access healthcare or mental health care services outside of school and may work one-on-one with families educating them on how to best care for their kids, just like Rogers did over 100 years ago.
Jobs for school nurses are in high demand as the Center for Disease Control recommends that schools maintain a ratio of one nurse for every 750 students. However, most districts are falling short. A survey completed in Washington in 2019 found that the ratio across the state was one nurse for every 1,173 students. This lack of nurses in schools is due to both staffing shortages as well as district budget shortfalls.
Becoming a school nurse starts with completing a general nursing degree program. Next, aspiring school nurses can complete on-the-job training or may choose to complete additional education through a bachelor's, master's, or certificate program. Licensure by the state where they practice is mandatory, but certification is optional.
If providing nursing care to students sounds like a rewarding career, keep reading to learn about top programs, admission requirements, typical job duties, and salary ranges.
School Nurse Specializations & Degree Types
School nursing is a specialization within the field of nursing. To work as a school nurse, one must first complete a nursing education program. Typically nursing programs take two years to complete as either an associate's or four years as a bachelor's. However, this timeline can vary based on previous education completed and sometimes take as little as a year.
While it can be possible to work as a school nurse by completing a general nursing program and gaining on-the-job experience, most school nurses complete additional education. The most common programs are a bachelor's of science in nursing (BSN), a master's of science in nursing (MSN), or a certificate.
Admissions Requirements for School Nurse Programs
Nursing program admissions can be quite competitive, so it is imperative that candidates put forward the best possible application they can. While the specific requirements can vary from program to program, the two most common ones are prerequisite coursework in biology, math, anatomy, and science and a minimum 3.0 GPA. Other factors that can be considered include previous healthcare experience, other education completed, and veteran status.
Advanced programs such as a master's or certificate may have additional requirements for admission, such as already having completed a bachelor's degree, letters of recommendation, a statement of purpose, and work experience in the field.
School Nurse Program Accreditation
Before enrolling in a nursing program, prospective students should ensure that the school is accredited. Accreditation is a voluntary process programs undergo that evaluates the quality of the faculty, facilities, curriculum, and more. Accreditation also looks at students' outcomes to ensure the program adequately prepares graduates for future work.
Most states require that registered nurse license applicants have completed an accredited program, as do most certificate programs. Nursing programs are accredited by the Commission on Collegiate Nursing Education (CCNE) or the Accreditation Commission for Education in Nursing (ACEN).
On-Campus School Nurse Degree Programs
Duke University – School of Nursing
At Duke University School of Nursing, students can earn their bachelor's of science in nursing in just two years of study. This accelerated program is patient-centric and prepares nurses for the challenging work in this field. While this is not a school nurse-specific program, completing a nursing degree program is required to start this career. This is a full-time, on-campus program, so students should plan accordingly. Working is not recommended for students pursuing this degree.
Admission requirements for this program include already having completed a bachelor's degree in any field as well as having completed prerequisite coursework in microbiology, statistics, anatomy and physiology, and human growth and development. While not required, coursework in nutrition is highly recommended. Clinical coursework is at the heart of this degree and students can choose to complete it in their local community or to participate in a global exchange program that can provide a diverse and international experience.
Location: Durham, NC
Duration: 16 months
Accreditation: Commission on Collegiate Nursing Education (CCNE)
Tuition: $24,147 per semester
William Paterson University – College of Science and Health
The master's of education in curriculum and learning degree at William Paterson University College of Science and Health can be completed with a concentration in school nursing. By combining both education and nursing, graduates of this degree program will be well prepared to navigate the complicated landscape of school health care.
In fact, this degree is a combination of the master's of education and school nurse instructional certification programs. In total, students must earn 33 credits to earn this degree. There are options for brand new students as well as students who have previously earned the certification but want to earn a master's degree.
There are three start times each year for this degree, which allows flexibility when joining this program. Students can pick between winter, spring, and summer. Admission requirements include a bachelor's degree from an accredited institution, at least a 3.0 GPA, an active NJ nursing license, and official transcripts.
Location: Wayne, NJ
Duration: Two years
Accreditation: Commission on Collegiate Nursing Education (CCNE)
Tuition: $771 per credit
The University of Texas at Arlington College of Nursing and Health Innovation
At The University Of Texas At Arlington College Of Nursing And Health Innovation, students can earn a bachelor's of science in nursing. This program aims to create competent and self-directed practitioners who are ready to enter the workforce or pursue additional education, depending on their goals and interests. Students in this program gain their hands-on experience in a variety of clinical settings, including acute care, hospitals, public health agencies, and schools.
In order to be considered for admission, applicants must have already completed extensive prerequisite coursework in biology, anatomy, microbiology, chemistry, psychology, composition, and math. The nursing component of this degree program encompasses a student's junior and senior years, so they must complete all their general education requirements first. Other admission requirements include passing both a background and drug test.
Location: Arlington, TX
Duration: Two years
Accreditation: Commission on Collegiate Nursing Education (CCNE)
Tuition: $425 per credit
There are two educational options for aspiring school nurses offered at Lewis University. The first is a one-year non-degree school nurse program that prepares students to sit for the Illinois state school nurse exam. The second is a comprehensive master's of science in nursing with a concentration in school nursing. Both programs require similar classes such as learning theories and schooling, exceptional learners in inclusive communities, and literacy for other school personnel. Likewise, both programs require an internship to put the new education into practice.
The master's program is overall more comprehensive, and students are required to complete a capstone project where they design and implement a school nursing project into an actual educational setting. It should be noted that students are required to sit for and pass the Illinois state board of education content area test in school nursing before starting the internship component.
Location: Romeoville, IL
Duration: As little as one year
Accreditation: Commission on Collegiate Nursing Education (CCNE)
Tuition: $1,056 per credit
Registered nurses who have already earned a bachelor's degree can complete a graduate certificate in school nursing at New Jersey City University. The goal of this program is to prepare registered nurses for the unique rigors and challenges of working as school nurses. Training includes how to work with diverse populations, how to address school-wide health, and how to bridge the gap between healthcare and education.
The two options for this certificate include a Non-Instructional School Nurse Certificate and a Standard (Instructional) School Nurse Certificate. The first certificate is only 15 credit hours while the second is 21 hours. The primary difference between the two programs is an additional school nurse practicum. Designed for the adult learner, either certificate program can help advance already established careers.
Location: Jersey City, NJ
Duration: Varies
Accreditation: Commission on Collegiate Nursing Education (CCNE)
Tuition: $1,274.80 per credit
Online or Hybrid School Nurse Degree Programs
National Association of School Nurses
Since school nurses are not required to have a formal education program aside from their nursing school, it can be advantageous to complete independent additional coursework specific to school nursing, such as those offered through the National Association of School Nurses. In addition, all registered nurses must complete continuing education credits, and the NASN is accredited by the American Nurses Credentialing Center's Commission on Accreditation, making these courses an excellent choice for both current and aspiring school nursing.
The NASN offers many online courses and webinars that can teach even the most veteran school nurse new tricks. All coursework is available to all nurses, but members receive waived or reduced tuition. Current offerings include assessing substance abuse risk in students, Covid-19 prevention in schools, improving health through school-located vaccinations, and how to decrease absenteeism in students with migraines.
Location: Silver Spring, MD
Duration: Varies by course
Accreditation: American Nurses Credentialing Center's Commission on Accreditation
Tuition: Varies by course with discounts for NASN members
Elms College School of Nursing
The online master's of science in nursing at Elms College School of Nursing offers an emphasis on school nursing for nurses who want to work in an educational setting. This distance learning program offers a high degree of flexibility for nurses already working in the profession but want to complete additional education. Graduates will have the skills to track the potentially complex health needs of individual students and a school population as a whole. There is a specialized emphasis in this program on school nurses as public health educators that can help improve the overall health of an educational setting.
Admissions to this program are offered on a rolling basis, allowing students a flexible start time that suits their needs. Required coursework includes nursing and healthcare informatics, leadership and management in healthcare, pharmacology, principles of population health, students with disabilities, and school nurses as public health educators.
Location: Chicopee, MA
Duration: Two years
Accreditation: Commission on Collegiate Nursing Education (CCNE)
Tuition: $854 per credit
At Western Governors University, aspiring school nurses in Florida, Indiana, Missouri, Nevada, New Mexico, Texas, and Utah can complete their nursing education through primarily distance learning. This innovative program has navigated complex licensure laws to prepare students residing in these states for a professional career as registered nurses and eventually school nurses. While the length of this program varies, ambitious students can complete it in as little as 18 months, but the most common timeline is two-and-a-half years.
In total students must complete competencies, not credit, in order to earn this degree. Those who already have experience in the field can complete the program faster than those who have never studied nursing before. Tuition is charged per six-month term instead of by credit, so there is no price increase regardless of whatever classes can be completed in that time frame. About 60 percent of this course is online, while the remaining 40 percent is in clinical intensive completed near the student's home.
Location: Millcreek, UT
Duration: 18 months
Accreditation: Commission on Collegiate Nursing Education (CCNE)
Tuition: $5,930 per six months
Ashland University offers an online certificate option for aspiring school nurses who want to complete advanced education but don't want to commit to a master's program. Students only need to complete between 13 and 16 credits to earn this certificate, which is significantly less than most master's degrees. However, there is an internship requirement that ensures students gain hands-on experience in this field.
Required classes include health care of the school community, health determinants and academic indicators, educational strategies for healthcare providers, and interprofessional collaboration. The internship is guided by an Ashland University faculty member and can be completed in the student's home community. Graduates of this program are well prepared for entry-level work as school nurses.
Location: Ashland, OH
Duration: Varies
Accreditation: Commission on Collegiate Nursing Education (CCNE)
Tuition: $550 per credit
At Azusa Pacific University, students can earn an online master's of science in nursing as a School Nurse Services Credential (SNSC) and Family Nurse Practitioner (FNP). This intensive degree provides a plethora of designations that, given the proper licensure and examinations, can give graduates the ability to independently provide primary care as school nurses.
The clinical component of this program focuses on educational settings, preparing students for future careers. Since this program is primarily online, students will need to coordinate with the school to find suitable locations near them.
To be eligible for this program, applicants must already be licensed registered nurses and have completed a bachelor's degree or higher. Other admission requirements include a written statement of purpose, a current resume, and at least two professional or academic recommendations.
Location: Azusa, CA
Duration: Two to three years
Accreditation: Commission on Collegiate Nursing Education (CCNE)
Tuition: $840 per credit
How Long Does it Take to Become a School Nurse?
It takes approximately two years to complete the general nursing education requirements in order to start a career as a nurse. However, most two-year programs have prerequisite coursework requirements that can take a year or more to complete.
Once general nursing education has been completed, nurses can apply for entry-level work as school nurses or they can complete additional education and training as they see fit. These advanced programs can take one to three years to complete.
How To Become a School Nurse – Step-by-Step Guide
Step 1: Graduate from High School or Complete a GED (Four Years)
Graduating from high school or earning a GED is the first step toward becoming a school nurse. Students should focus on science and math classes to help prepare them for college-level coursework. Aspiring school nurses can also volunteer in their own school's health center to gain early hands-on experience in this field.
Step 2: Complete a Nursing Program (One to Four Years)
All nurses must complete a nursing program in order to enter this field. Nursing programs typically take two years to complete, although some accelerated programs can be completed in as little as one. Students can earn either an associate's of science in nursing or a bachelor's of science in nursing. Please note that to qualify for the Nationally Certified School Nurse (NCSN) credential, a candidate must have at least a bachelor's degree.
Step 3: Pass NCLEX-RN (Timelines Vary)
Upon completing a nursing program, graduates must sit for the National Council Licensure Examination- Registered Nurse exam. All states require this as proof of competency in this field and to earn licensure. More details can be found in the certifications and licensure section below.
Step 4: Apply for State Licensure (Timelines Varies)
After passing the NCLEX-RN, nurses can apply for a license in their state. All school nurses are registered nurses with licensure to practice. More details can be found in the certifications and licensure section below.
Step 5: Complete Additional Education or Exams (Timelines Vary)
Some states or school districts may require additional education or exams in order to work as a school nurse. Certificates and master's degrees are often listed as requirements on job applications. Requirements vary by employer and by state, so professionals in this field should ensure they have the most competitive education and training possible.
What Do School Nurses Do?
School nurses work in all kinds of educational settings and with all ages of students. Places of employment can range from daycares to high schools and colleges. In general, the duties of school nurses include:
Establishing and monitoring health initiatives within a given school
Coordinating testing for health conditions such as scoliosis, dental issues, vision problems, and lice
Educating students on proper hygiene techniques
Administering immunizations
Auditing immunization records to ensure all students are up to date
Implementing drug prevention programs
Helping students who feel ill during the course of the school day
Providing first aid to students who are injured on campus
Referring students to additional services such as mental health therapy, occupational therapy, or specialists
School Nurse Certifications & Licensure
School nurses straddle the line between education and healthcare. At a minimum, all school nurses must be licensed as registered nurses in the state where they practice. The requirements to obtain an RN license are set by each state nursing board and typically include completing an accredited education program, passing the NCLEX-RN exam, a background check, and a drug screening.
In addition to a registered nursing license, many states require school nurses to obtain additional certification. These requirements can vary significantly, so it is imperative to contact the state school and nursing board to know the qualifications. In California, for example, the requirements to be a school nurse are:
Have a bachelor's degree or higher
Hold a valid registered nurse license in California
Have two years of work experience as a school nurse with a preliminary credential
Complete a Commission-approved school nurse program and obtain the formal recommendation of the college or university where the program was completed
In addition to required state licenses, there are voluntary certifications school nurses can earn. These certifications demonstrate a high level of competency in this field and assure employers and students alike that the certificate holder has the skills and education to excel as a school nurse.
The primary certification school nurses earn is the Nationally Certified School Nurse (NCSN) from the National Board for Certification of School Nurses (NBCSN). To be eligible to sit for the exam for this certification, candidates must have earned at least a bachelor's degree and have 1,000 hours of practice as a school nurse.
How Much Do School Nurses Make?
The Bureau of Labor Statistics (May 2021) offers salaries for nurses on the whole, without distinction for specialization. Currently, there are 3,047,530 nurses in the United States, and they earn $82,750 per year on average. The percentiles for wages are:
10th percentile: $59,450
25th percentile: $61,790
50th percentile (median): $77,600
75th percentile: $97,580
90th percentile: $120,250
School Nurse Career Alternatives
Here are some alternatives to a career as a school nurse:
Become a Health Educator
Health educators promote the wellness of individuals and communities through targeted education programs. They do this by first conducting surveys to determine a community's needs. They develop a curriculum, implement it, and monitor results. Typically they work for hospitals, clinics, government agencies, nonprofits, and public health centers.
Typical Education: Bachelor's
Licensing or Certifying Organization: National Commission for Health Education Credentialing (NCHEC)
Become a Public Health Nurse
Public health nurses are concerned not only with the health of a single patient but rather with the health of a specific population or community. They work to create programs to help at-risk groups to improve the overall health of a community. Often they participate in education programs or campaigns, wide-scale vaccine clinics, and strategic interventions.
Typical Education: Bachelor's of science in nursing
Licensing or Certifying Organization: National Board of Public Health Examiners.
Become a Social Worker
Social workers provide practical support to clients who have trouble accessing services or need mental health support. Typically, social workers are employed by nonprofits and government agencies. However, they can work anywhere clients need help, including hospitals and clinics.
Typical Education: Master's degree
Licensing or Certifying Organization: Association of Social Work Boards (ASWB)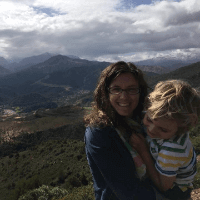 Kimmy Gustafson
Writer
Kimmy is a freelance writer with extensive experience writing about healthcare careers and education. She has worked in public health, at health-focused nonprofits, and as a Spanish interpreter for doctor's offices and hospitals. She has a passion for learning and that drives her to stay up to date on the latest trends in healthcare. When not writing or researching, she can be found pursuing her passions of nutrition and an active outdoors lifestyle.