Medical office assistants, also known as medical administrative assistants, are essential in keeping the healthcare system running smoothly. They provide various clerical and administrative services to ensure that the medical office operates efficiently. By managing patient records, scheduling appointments, greeting patients, collecting insurance information, and ensuring necessary paperwork is filled out correctly, medical office assistants help maintain quality patient care while ensuring that healthcare providers can focus on their primary goal of providing excellent medical care.
The first step to becoming a medical office assistant is to obtain the necessary education. Most employers require applicants to have a high school diploma or equivalent. However, some companies may prefer candidates with a post-secondary certificate, diploma, or associate's degree for medical office assistants.
Most employers provide on-the-job training, in lieu of or in addition to formal education, to new medical office assistants. During this time, they will learn to perform the various tasks required by the position, such as filing paperwork, scheduling appointments, answering phones, and handling other administrative duties. They will also learn to use the computer programs to manage patient information and run reports. Over time, they may receive additional training on handling billing and coding insurance claims.
After on-the-job training, education, or both, medical office assistants can earn certification through national organizations such as the National Healthcareer Association (NHA), National Center for Competency Testing (NCCT), and American Medical Technologist (AMT). Earning a certification demonstrates mastery in the skills necessary to do this job and ensures employers that candidates have attained a high level of aptitude in this field.
Clinical and administrative medical assistants are currently in very high demand. The Bureau of Labor Statistics (BLS 2022) estimates that between 2021 and 2031, there will be a 16 percent increase in jobs in this field, translating into 117,800 new positions. This is much higher than the national average of 5 percent growth for all jobs. On average, medical office assistants earn $39,740 per year.
If an entry-level office-based career in healthcare sounds exciting, keep reading to learn more about the typical job duties, top online and in-person programs, and certification options.
Medical Office Assistant Specializations & Degree Types
A degree, diploma, or certificate is not necessary to start a career as a medical office assistant. However, it can be advantageous when applying for work, and some employers may require it. Students can complete a short three-month-long certificate or up to a two-year associate's degree. Most medical office assistant programs cover the same general topics, although some programs offer additional education in specializations such as billing and coding.
Admissions Requirements for Medical Office Assistant Programs
Applicants must generally provide proof of a high school diploma or a GED to gain admission into a medical office assistant program. To apply, candidates must typically submit a completed application form with an application fee, a cover letter or personal essay, and letters of recommendation. Proof of immunizations is also typically required for programs with a hands-on externship component.
Some medical assistant programs that are available online have no admission requirements and can simply be purchased and completed by interested students.
Medical Office Assistant Program Accreditation
Medical office assistant programs are typically accredited by the Commission on Accreditation of Allied Health Education Programs (CAAHEP) or the Accrediting Bureau of Health Education Schools (ABHES). Accreditation is important because it ensures that programs meet standards set by industry professionals and that program credits can transfer to other institutions if needed.
However, many programs still need to be accredited but could still be a good option for someone entering this field. These include programs that are approved by the National Center for Competency Testing (NCCT). While not as rigorous as CAAHEP or ABHES programs, and the credits are unlikely to transfer to another institution, these education options will prepare students to sit a national certification exam and can help advance their careers.
On-Campus Medical Office Assistant Degree Programs
The medical office assistant course at Campbellsville University offers entry-level training to help students gain the skills needed to work in a medical office. This program provides instruction on greeting, directing, and instructing patients, scheduling appointments, obtaining patient information, collecting payments, posting charges, and issuing receipts. It also covers discharging patients from the office with a positive experience.
In total, students must complete 150 hours of study in classes such as general office procedures, insurance billing, coding, and ethics. Upon completion of this program, students are eligible to sit for the national certification exam offered through the National Center for Competency Testing (NCCT).
Location: Campbellsville, KY
Duration: 150 hours
Accreditation: National Center for Competency Testing (NCCT)
Tuition: $2,310 total
Students looking for a more advanced education program than just a certificate can complete the associate's in applied science medical administrative assistant degree at North Shore Community College. This program offers comprehensive instruction in medical terminology, transcription, third-party billing, and records management. Students will also gain computer proficiency in word processing, spreadsheets, databases, and medical software applications to ensure they have the tools they need to succeed in the job market.
This two-year degree requires more coursework than shorter programs. Students must take basic accounting, advanced keyboarding, business communication, medical terminology, and third-party reimbursement classes.
Location: Danvers, MA
Duration: Two years
Accreditation: New England Commission of Higher Education
Tuition: $455 per credit
Montgomery County Community College
Montgomery County Community College's medical office assistant certificate of completion gives students the tools they need to jumpstart their medical administrative career. The program covers various topics, such as administrative duties in a medical office environment, critical thinking skills used to evaluate legal and ethical issues in healthcare, and managing electronic health record (EHR) software and computer applications.
Graduates of this program can sit for national certification exams. If attending full-time, students can complete this certificate in just one semester. Part-time attendance is also an option, and it will take two to three semesters to complete this program.
Location: Blue Bell, Pottstown, and Landsdale, PA
Duration: One semester
Accreditation: Middle States Commission on Higher Education (MSCHE)
Tuition: $444 per credit
Francis Tuttle Technology Center
In as little as eight months, students can complete their medical office technology certificate at Francis Tuttle Technology Center. This specialized program equips students for an administrative career in the medical, dental, or hospital office setting. Through classroom instruction and hands-on practice with personal computers and word processing software, students can expect to master various medical office procedures. Skills such as proofreading, interpersonal communication, organization, time management, and professional manners are all included in the curriculum.
Students must complete 960 hours of classroom and laboratory time to earn this certificate. Classes are offered in morning or afternoon blocks for part-time students, allowing for a high degree of flexibility. Full-time students can expect to attend school all day. A unique aspect of this program is that it is free to local high school students who want to pursue advanced education while still completing their diplomas.
Location: Oklahoma City, OK
Duration: Eight to 16 months
Accreditation: Oklahoma Board of Career and Technology Education (OBCTE)
Tuition: $4,063 total
The medical administrative assistant program at LaGuardia Community College provides students with the training and credentials needed to launch a healthcare career. Students learn medical terminology, documentation, confidentiality, professional etiquette, customer service, and patient satisfaction. They will also learn software such as Microsoft Word and Excel to prepare them for entry-level work in this field.
Upon successfully completing this course, participants receive a certificate of completion and can transfer up to six college credits toward an associate of science in business administration: healthcare management. A high school diploma or equivalency is required for admission. Other programs offered at this school include medical coding and medical billing specialist, which can help make medical administrative assistants more competitive in the job market.
Location: Long Island, NY
Duration: Two semesters
Accreditation: Middle States Commission on Higher Education
Tuition: $1,595 total
Online & Hybrid Medical Office Assistant Degree Programs
Students looking to gain the skills, knowledge, and attitude necessary to begin work in a medical office should consider the online medical office administration certificate program at Purdue Global. Through this program, they will learn how to submit claims for reimbursement, manage bills, and understand different insurance plans and administrative practices. This certificate also provides comprehensive training to help students hone their technical and communication skills.
To complete this program, students must complete 57 quarter credit hours of coursework, which include a 160-hour supervised externship in a doctor's office or medical clinic. After graduating, students may be able to sit for one of several national certification exams.
Location: West Lafayette, IN
Duration: 57 quarter credit hours
Accreditation: Higher Learning Commission (HLC)
Tuition: $21,147 total
This medical administrative assistant medical and billing coding program at Tri-County Technical College is offered 100 percent online. This is a more advanced program than a typical medical office assistant certificate as it prepares students to work in medical billing, coding, and day-to-day healthcare administrative duties. Learning these additional skills can help graduates be more competitive in the job field and pursue jobs demanding a higher salary.
Students who complete this course are eligible to take the Certified Medical Administrative Assistant (CMAA) certification exam provided by the National Healthcareer Association (NHA). A voucher for taking this exam is included in the course fees. Additionally, students can choose a second voucher for one of three types of medical billing and coding certifications.
Location: Pendleton, SC
Duration: 12 months
Accreditation: Southern Association of Colleges and Schools Commission on Colleges
Tuition: $3,695 total
Students can complete their medical office assistant training online at Blackstone Career Institute. This program provides students with the professional skills they need to start a successful career in this field. Coursework covers many essential administrative topics, including an online simulated practice program using the same software found in many medical offices.
By completing this program, students will gain the expertise required to find jobs working as medical office assistants. Along with the courses necessary for this training, students will have access to Blackstone's online student center, which offers resources such as online discussions, chats with other students, and instant grade reports.
Location: Allentown, PA
Duration: 18 units must be completed in a maximum of 18 months
Accreditation: National Center for Competency Testing (NCCT)
Tuition: $1,422 total
Blackstone Career Institute offers specialized training to equip individuals with the knowledge they need to succeed in this field. This program covers all the essentials students need to become efficient medical office assistants and can be completed in as little as four months. After students finish the course, they will be fully prepared to take certification exams and launch their careers. As part of this program, students will learn the daily operations of a medical practice and know how to provide organizational support to patients, physicians, nurses, and other healthcare professionals.
Students enrolled in this program have access to abundant resources needed for success. The program includes the NHA Certified Medical Administrative Assistant (CMAA) exam and material, Pearson's Comprehensive Medical Assisting: Administrative and Clinical Competencies textbook, a student portal dashboard for quick access to lessons and assistance, and an online learning resource center with libraries and laboratories for research.
Location: Norcross, GA
Duration: Two semesters
Accreditation: National Center for Competency Testing (NCCT)
Tuition: $989 total
The online medical administrative assistant program offered by Tyler Junior College prepares students to excel in administrative and clerical positions in the healthcare field. This comprehensive course provides the necessary knowledge to obtain an administrative medical assistant position or advance in one's current healthcare career. It covers key topics, such as the history and background of the medical assisting profession, interpersonal skills, medical ethics and basic law, telephone techniques for scheduling appointments, understanding medical terminology, insurance billing and coding, and management of practice finances.
Students in this program are eligible to participate in an optional volunteer externship, offering them the chance to gain valuable hands-on experience with a local healthcare office. This experience is managed by the Externship Coordinator, who will assist and supervise the student as they progress through their program.
Location: Tyler, TX
Duration: Four to six months
Accreditation: National Center for Competency Testing (NCCT)
Tuition: $1,599 total
How Long Does it Take to Become a Medical Office Assistant?
Becoming a medical office assistant generally takes six months to a year, depending on the chosen program. Some students may opt for more accelerated programs that could take as little as three months, while others may take up to two years.
How To Become a Medical Office Assistant – Step-by-Step Guide
Step 1: Graduate from High School or Complete a GED (Four Years)
A high school diploma or GED is the first step, and a standard requirement, to becoming a medical office assistant. Employers want professionals with a basic understanding of medical terminology, technology, and office procedures and a base level of education.
Step 2a: Complete a Medical Office Assistant Program (Three Months to Two Years)
Students can opt to complete a medical office assistant program to get started in this field. These programs provide an in-depth understanding of the skills, knowledge, and abilities needed to perform the duties associated with this career effectively. Students in these programs learn about medical terminology, patient scheduling, insurance processing, and other administrative tasks related to running a medical office. By completing a program, graduates have the necessary credentials to demonstrate their readiness for employment.
Step 2b: Obtain Entry-Level Work Experience (Timelines Vary)
It is possible to gain experience and develop the necessary skills to become a medical office assistant through on-the-job training rather than attending a formal education program. Entry-level positions in this field include working as a receptionist or administrative assistant. Working in an entry-level role will allow aspiring professionals to gain skills such as customer service, filing, medical billing, scheduling appointments, and other clerical duties.
Step 3: Apply for National Certification (Optional, Timelines Vary)
National certification is not mandatory for medical office assistants but can be highly advantageous. It signifies the holder's commitment to their profession and the quality of their work. Certified medical office assistants are more likely to stand out amongst their peers and have a leg up when applying for jobs or promotions. More details can be found in the certification and licensure section below.
What Do Medical Office Assistants Do?
Medical office assistants typically work in doctor's offices, hospitals, medical clinics, and other healthcare facilities. They are the primary support staff for medical professionals and help keep patient care running effectively. Typical day-to-day duties can include:
Answering phones and addressing patient inquiries
Scheduling appointments and follow-up appointments
Completion of paperwork including forms, insurance information, referrals, and medical records
Maintaining accurate filing systems
Preparing billing statements and collecting payment information
Coding diagnosis data into the electronic medical record system
Providing patient education on procedures or medications
Updating patient files with test results and insurance updates
Medical Office Assistant Certifications & Licensure
Medical office assistants do not need a license from a state governing board to perform their duties. Certification through a national organization is voluntary but can be beneficial for those looking to advance their careers in the healthcare field. Certification demonstrates expertise and understanding of medical terms, legalities, protocols, and office operations that are necessary for the job.
The three primary certifications professionals can earn include: Certified Medical Administrative Assistant (CMAA) from the National Healthcareer Association (NHA), Medical Office Assistant (NCMOA) from the National Center for Competency Testing (NCCT), and Medical Administrative Specialist (CMAS) from American Medical Technologists (AMT).
The NHA requires that candidates for CMAA certification have one of the following qualifications:
Complete a program that included medical administrative assistant training within the last five years
Have at least one year of work experience as a medical administrative assistant within the last three years
Complete a registered apprenticeship program as a certified medical administrative assistant from a program registered with the US Department of Labor
Have a current state-recognized teaching certificate or license, or have at least three years of full-time teaching experience in a health care or health science field
To be eligible for the NCMOA certification from the NCCT, applicants must have graduated from a US high school or have a GED, and meet one of these three experience or education requirements:
Be a current student in a medical office assistant program from an NCCT-authorized school
Be a graduate of a medical office assistant program from an NCCT-authorized school in the past five years
Have one year of verifiable full-time experience as a medical office assistant practitioner within the past five years
Have you completed Medical Office Assistant training or its equivalent during U.S. Military service within the past five years
To sit for the CMAS exam through the AMT, candidates have to meet one of these three eligibility routes:
Be a recent graduate or scheduled to graduate from an accredited medical administrative specialist program or a medical administrative specialist program housed within an accredited institution
Be certified as a Registered Medical Assistant (RMA) or equivalent, and possess a minimum of two years of recent full-time experience working as a medical office administrative specialist
Have been employed as a medical office administrative specialist for a minimum of five years out of the past seven years
How Much Do Medical Office Assistants Make?
Medical office assistants are classified as medical secretaries and administrative assistants by the Bureau of Labor Statistics. On average, they make $39,740 per year (BLS May 2021). Here are the salary percentages for the 656,640 working medical office assistants in the United States:
10th percentile: $29,040
25th percentile: $30,710
50th percentile (median): $37,450
75th percentile: $46,570
90th percentile: $53,630
Medical Office Assistant Career Alternatives
Here are some alternatives to a career as a medical office assistant.
Become a Medical Transcriptionist
Medical transcriptionists are responsible for transcribing verbal and digital recordings of medical notes, reports, documents, and other communications. They must ensure accuracy in the transcription process by using specialized knowledge of medical terminology and language requirements. Medical transcriptionists typically work in doctor's offices or hospitals and often work remotely.
Typical Education: One-year certificate
Licensing or Certifying Organization: Association for Healthcare Documentation Integrity
Become a Dental Assistant
Dental assistants are essential members of a dental team. They provide direct patient care, prepare patients for their appointments, answer questions, hand tools to the dentist during a procedure, sterilize equipment, and take X-rays. They also perform administrative tasks such as scheduling appointments, handling insurance claims, and interacting with patients in the office.
Typical Education: One-year certificate
Licensing or Certifying Organization: Commission on Dental Accreditation (CODA)
Become a Psychiatric Technician (Aide)
Psychiatric technicians (Aides) assist psychiatrists, psychologists, and other mental healthcare professionals diagnosing and treating individuals with mental disorders. Typical job duties include helping patients dress and undress, serving meals, administering medications, engaging in therapeutic activities, observing behavior changes, and documenting patient progress. They also assist with daily living skills such as shopping, budgeting, hygiene, or cooking.
Typical Education: High school diploma, certificate, diploma
Licensing or Certifying Organization: American Association of Psychiatric Technicians (AAPT)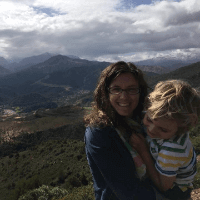 Kimmy Gustafson
Writer
Kimmy is a freelance writer with extensive experience writing about healthcare careers and education. She has worked in public health, at health-focused nonprofits, and as a Spanish interpreter for doctor's offices and hospitals. She has a passion for learning and that drives her to stay up to date on the latest trends in healthcare. When not writing or researching, she can be found pursuing her passions of nutrition and an active outdoors lifestyle.