In the wise words of Solange Knowles: "When you take care of yourself, you're a better person for others. When you feel good about yourself, you treat others better."
Massage therapy is an essential act of self-care for some and a critical method of injury prevention or treatment for others. Whether choosing massage therapy to treat oneself or to manage a health condition, the physical and mental health benefits are widely known and increasingly included in healthcare practices.
For those interested in entry-level healthcare careers, massage therapy is a great place to begin. Massage therapists care for clients' healthcare needs by manipulating muscles and soft tissues to promote healing. It is a career that requires full-body dexterity as massage therapists use not only their hands, but also their elbows, fingers, forearms, and occasionally knees and feet to do their jobs.
Massage therapists must be able to quickly set up and work around massage tables, drape and rotate patients during a massage, keep client records, make appointments, transport equipment, and select essential oils and lotions to suit the healing and personal needs of a client and their ailments. Massage therapists must also have exceptional communication skills in order to learn what their clients are seeking from massage treatment and to be able to verbally check-in during the treatment to know how the client is feeling and adjust accordingly if needed.
The demand for massage therapists is increasing and data from the US Bureau of Labor Statistics (BLS 2019) estimates that 35,400 new positions will be needed between 2018 and 2028; this demonstrates an occupational rate of growth of 22 percent for the massage industry, which is much faster than the national average for all occupations during the same period (5 percent).
Read on to learn more about what it takes to become a massage therapist.
Massage Therapist Specializations & Degree Types
Massage therapy programs offer degrees and certificates which can be earned at two-year colleges or private trade schools and institutions. Most educational and training programs in massage therapy require anywhere from 500 to 1,000 (or more) hours of study and hands-on experience. Some programs offer instruction in general massage techniques while others teach specialty massage skills which enable professionals to use specific types of techniques to heal or treat certain ailments.
Specializations in massage therapy include:
Acupressure
Deep tissue
Feldenkrais method
Hot stone
Infant
Lymphatic
Manual lymphatic drainage
Medical therapy
Myofascial release
Prenatal
Reflexology
Reiki
Rolfing
Shiatsu
Spa
Sports
Swedish
Thai
Trigger point
Massage therapists who earn a specialization in one or more therapeutic techniques can tailor their massage therapy practice to their career interests or pivot into other career opportunities.
Admissions Requirements for Massage Therapist Programs
Admissions requirements for educational institutions vary, but here is a general list of requirements to guide students who are applying to massage therapy programs:
Application
Application fee
Campus visit
Copy of driver's license, passport, or other government-issued photo ID
Interview
Official high school diploma or GED (for bachelor's degree programs)
Personal essay or statement
Recommendation letters from academic or professional references
Resume
A list of featured and accredited massage therapy educational programs is included below.
Massage Therapist Program Accreditation
When choosing an educational pathway, it is important to consider whether programs and institutions are accredited. Schools and programs holding accreditation have proven that they meet the highest standards of academic and professional integrity. Students, staff and faculty, and future employers all benefit from investing their time, tuition, and talents in an accredited educational program.
The Commission on Massage Therapy Accreditation (COMTA) is a national accrediting agency for the massage therapy profession. Other massage therapy programs may be accredited by nationally-recognized agencies that accredit allied health or similar trade school programs.
The U.S. Department of Education (USDE) has a list of all nationally-approved accrediting agencies that have been approved by national standards.
On-Campus Massage Therapist Degree Programs
Mountain State School of Massage
The Mountain State School of Massage in Charleston, West Virginia is a state-of-the-art certified massage therapy training center. Dedicated to teaching holistic healing, the Mountain State School of Massage focuses on quality teaching and emphasizes professionalism in its curriculum.
Offering day and night programs and financial assistance for qualified students, individualized programs are offered to ensure professional proficiency for the benefit of future clients' minds, bodies, and spirits.
Featuring post-program services such as alumni networking, continuing education, and a community spa program to help students earn clinical hours, the school is dedicated to preparing its students for a wide range of careers and specializations in massage therapy. Affiliated with the Associated Bodywork and Massage Professionals (ABMP), upon completion of the program, students are prepared for licensure and successful careers as holistic massage therapy practitioners.
Location: Charleston, WV
Duration: 775 hours
Accreditation: Commission on Massage Therapy Accreditation (COMTA)
Tuition: $12,939
Rizzieri Aveda School of Massage
The Rizzieri Aveda School of Massage in Voorhees, New Jersey provides a balanced blend of the arts and sciences in its massage therapy program curriculum. Aiming to integrate relaxation and clinical care, this massage therapy program builds on well-rounded practices to help massage therapy practitioners promote wellness as a lifestyle for their clients.
To meet the needs of individual students, part- and full-time enrollment options are available. Advanced modules such as maternity massage, which is typically considered an add-on specialization, are included in this curriculum. The student clinic includes all aspects of a professional day spa environment giving students work experience with business-related aspects of massage therapy. Continuing education courses are available to those in possession of a massage certificate including a study group for the national MBLEx licensing exam. New sessions begin throughout the year and financial assistance options are available.
Location: Voorhees, NJ
Duration: Six to eleven months
Accreditation: Commission on Massage Therapy Accreditation (COMTA)
Tuition: $13,500
Online or Hybrid Massage Therapist Degree Programs
U.S. Career Institute Massage Therapy School
The U.S. Career Institute Massage Therapy School is a four-month program offered in a hybrid learning environment. Students enrolled in the full, enhanced course learn from a blend of academic and hands-on training courses. Through completion of a 200-hour hands-on massage therapy training at their Fort Collins, Colorado location, students are prepared to sit for the MBLEx national massage therapy exam.
Approved by the My Career Advancement Account (MyCAA), a career-training service for military spouses, the U.S. Career Institute Massage Therapy School allows students to choose from electronic or paper materials. The course outline includes five units that build upon each other and give students didactic and practical hands-on knowledge. Students can enroll in an academic-only option which provides a letter of achievement or the enhanced option which awards a certificate of completion.
Location: Fort Collins, CO
Duration: 625 hours
Accreditation: Distance Education Accrediting Commission (DEAC)
Tuition: $2,489
Whatcom Community College in Bellingham, Washington offers online and hybrid courses in their massage therapy certificate program. Eight courses comprise the core of the program, including instruction in kinesiology, anatomy, and pathophysiology. Students who opt for the hybrid program can expect to view lectures online and attend laboratory classes on-campus. Massage techniques included in the curriculum prepare students to perform basic Swedish, deep tissue, sports, chair, and pregnancy massage.
Students graduating from this program are well-prepared to sit for their certification exams as evidenced by the 92.8 percent first-attempt pass rate averaged over the past five years. With innovative learning opportunities off-campus in a cadaver lab and work-based learning opportunities, graduates from this massage therapy program are well-prepared to help their future clients reconnect their minds and bodies.
Location: Bellingham, WA
Duration: Nine months
Accreditation: Northwest Commission on Colleges and Universities (NWCCU)
Tuition: $3,170 per quarter
How Long Does it Take to Become a Massage Therapist?
Most post-secondary programs in massage therapy require students to complete 500 to 1,000 (or more) hours including didactic classroom learning and hands-on practicum experience. Programs typically take less than a year to complete or perhaps longer if students decided to pursue specialization certificates in massage therapy.
A list of state requirements for massage therapy program hours can be found on the Associated Bodywork and Massage Professionals (ABMP) website.
How To Become a Massage Therapist – Step-by-Step Guide
Step One: Graduate from High School or Earn a GED (Four Years)
Earning a high school diploma is a basic requirement for many rewarding careers and is a requirement for admission for most college and trade school programs. Taking courses in anatomy and physiology, biology, and chemistry can help high school students prepare for a career in massage therapy.
Step Two: Earn a Certificate or Degree in Massage Therapy (One Year or More)
Complete a degree from an accredited school or educational program featuring didactic coursework and practical experience. These programs are ideally accredited by the Commission on Massage Therapy Accreditation (COMTA), but a student's institution of choice should at least be approved by a regional body recognized by the Commission on Higher Education Accreditation (CHEA), which is part of the U.S. Department of Education.
Step Three: Complete Practicum Hours (One Year or More)
Depending on the state of residence, graduates from massage therapy programs may have to complete a certain number of practical experience hours before they can apply for licensure exams (500 to 1,000).
Step Four: Pass Licensing Examinations (One Year or Less)
Licensure in massage therapy is required in 43 states, the District of Columbia, Puerto Rico, and the U.S. Virgin Islands. The Massage and Bodywork Licensing Examination (MBLEx) is the national entry-level licensure exam. In addition to passing the MBLEx, other licensing activities and documentation may be required.
See detailed information on credentialing in the section below.
Step Five: Pursue a Specialized Certification (Timeline Varies)
Often earned in addition to a degree in massage therapy, specialized certifications can be earned as continuing education credit or as a unique professional credential to help a massage therapy professional's abilities stand out, to work in a specific environment, or work with certain types of clients.
What Do Massage Therapists Do?
Through physical touch using special techniques, massage therapists manipulate muscles and soft tissues to promote healing, relieve pain, improve circulation, and promote relaxation in their clients.
A list of typical responsibilities for a massage therapist includes the following:
Doing verbal and written intakes with clients to learn more about their discomfort, medical history, and desired objectives for massage therapy
Complete physical evaluations to locate discomfort and tension in clients' bodies
Manipulate muscles and soft tissues
Communicate with clients regarding their preferences for increased or decreased pressure
Provide follow up recommendations for hydration, relaxation, physical therapy, and other related healing modalities
Document progress
Make appointments
Massage therapists work wherever physical healing happens. Many massage therapists are self-employed, but some work as employees in fitness centers, hospitals, clinics, day spas, hotel resort spas, cruise ships, and athletic teams. Some massage therapists work from home or travel to their clients' homes to provide treatment.
Massage Therapists Certifications & Licensure
Licensure requirements for massage therapists vary from state to state. Aspiring massage therapists should research what procedures and examinations are required for professional licensure in massage therapy in an individual's current or future state of residence.
The Associated Bodywork & Massage Professionals (ABMP) organization reports that 43 states require licensure, as does the District of Columbia, Puerto Rico, and the U.S. Virgin Islands. A summary of the requirements for licensure of massage therapy professionals in each state can be found on the ABMP website.
Common examinations include the MBLEx or board certification and specialization from the National Certification Board for Therapeutic Massage and Bodywork (NCBTMB).
It is worth noting that a certificate from the NCBTMB does not replace state licensure, but it does prove programmatic educational quality and ensure that a massage therapy professional has met requirements beyond those required for initial program. Upon earning licensure, many massage therapists use the credential licensed massage therapist (LMT) to represent their level of training and professionalism.
Massage Therapist Salary
Salaries for massage therapists depend on several factors including work environment, education, certification and licensure, professional experience, self-reported earnings, and the cost of living by city. Annual earnings also depend on part- and full-time work schedules. Tips and access to free or discounted massage therapy may be included as part of a contract within a working environment that employs several massage therapists.
In general, massage therapists earn median annual salaries of $41,420 (Bureau of Labor Statistics, 2019). Entry-level or part-time massage therapists typically start out earning about $21,340 per year or less (10th percentile). Top-level earners (90th percentile)—i.e., massage professionals with more years of work experience and specialization—are reported to earn $78,280 or more annually.
The highest-paid massage therapists were individuals working at the offices of chiropractors, who earned an average of $51,690 per year (BLS 2019).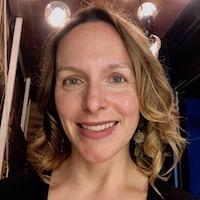 Rachel Drummond
Writer
Rachel Drummond is a freelance writer, educator, and yogini from Oregon. She's taught English to international university students in the United States and Japan for more than a decade and has a master's degree in education from the University of Oregon. A dedicated Ashtanga yoga practitioner, Rachel is interested in exploring the nuanced philosophical aspects of contemplative physical practices and how they apply in daily life. She writes about this topic among others on her blog (Instagram: @racheldrummondyoga).