Nurses who want to provide independent and specialized care can become nurse practitioners. Every year, millions of Americans seek care from nurse practitioners with a unique blend of clinical competency and personalized care. Becoming a nurse practitioner involves completing a rigorous graduate education program rooted in evidence-based practices and clinical rotations for hands-on experience.
All registered nurses, regardless of the level of education they have already completed, can become nurse practitioners. There are two degrees students primarily earn: a master's of science in nursing (MSN) or a doctor of nursing practice (DNP) nurse practitioner degree. These programs vary in length from 18 months to four years.
It is advantageous, but not required, to have already completed a bachelor's of science in nursing (BSN) as that can significantly reduce the amount of time needed for the graduate degree. However, students with just an associate's degree in nursing (ADN) can find programs that will help them reach their educational goals in one comprehensive program.
While more than 88.9 percent of nurse practitioners are certified in an area of primary care (AANP 2022), there is ample opportunity to work in a subspecialty such as oncology, emergency medicine, and dermatology. Typically, MSN and DNP programs require students to choose a specialty when applying, although some general education programs are available.
If transitioning from an RN to an NP is part of your career goals, continue reading to learn more about the types of degrees, accreditation, and precisely what steps are required.
Types of Advanced Practice Nursing Degrees
The two primary degrees a registered nurse can earn to become a nurse practitioner are a master's of science in nursing (MSN) or a doctor of nursing practice (DNP) nurse practitioner degree. Both degrees provide advanced nursing education however, there are some differences.
In general, both degrees can allow an NP to specialize in a particular area such as pediatrics or women's health. A DNP degree is can prepare graduates for high leadership roles beyond patient care.
When choosing a degree, registered nurses should know that there is always talk of increasing the requirement to become a nurse practitioner from an MSN to a DNP. While either degree will suffice currently, a DNP may be more future-proof (AACN 2022).
Many MSNs and DNPs can be completed through distance learning with the required clinical practices happening at the student's current place of employment or at a site near their home. MSN degrees can take 18 months and 500 clinical hours to complete, while DNPs take three to four years and over 1,000 clinical hours. How long it takes to complete a program depends on the intensity of the studies and how much prior education has been completed.
Also, post-master's certificates can also be an excellent way to move to a new specialty for MSN-prepared NPs as the coursework requirements are typically much less than a full master's program.
Choose an NP Specialty
Most nurse practitioners work in a specialty. Specialties typically encompass a specific population, although a few specialties are a type of medical care and can encompass all populations. The most common specialties are:
Adult-gerontology (primary or acute care)
Family care
Neonatal
Pediatrics (primary or acute care)
Psychiatric-mental health
Women's health and gender-related
Additionally, there are subspecialties that include:
Acute care
Cardiology
Emergency medicine
Dermatology
Forensics
Gastroenterology
Hospice and palliative care
Nephrology
Oncology
Pain Management
Transplant
NP Program Accreditation
When considering an MSN or DNP program, prospective students should ensure that the program is accredited. Accreditation is a voluntary step that programs take to assure students, employers, and certifying agencies of high academic quality.
Accrediting bodies examine faculty, curriculum, facilities, and student outcomes to determine if a program meets their exacting standards. If they do, they are awarded the privilege of accreditation. Periodic program reviews are required to ensure a degree program continues to meet these high standards.
Attending an accredited program may be required for some certification agencies and state licensing boards. The Commission on Collegiate Nursing Education (CCNE) and the Accreditation Commission For Education In Nursing (ACEN) are the two accrediting agencies for nurse practitioner programs.
Steps for an RN to Become a Nurse Practitioner
Step 1: Gain Work Experience (Timeline Varies)
Licensed registered nurses typically need to gain work experience before enrolling in a nurse practitioner program. Aspiring nurse practitioners should look for employment in their desired specialization. This will help prepare them for additional education and boost their graduate school applications. Applying for and assuming leadership roles such as shift manager or nurse manager can also help.
Step 2: Earn a Graduate Degree in Nursing (18 Months to Four Years)
After gaining sufficient work experience, registered nurses can apply to a graduate nursing program for nurse practitioners. They can choose to complete an MSN or DNP depending on their professional and academic goals. Most programs require aspiring nurse practitioners to choose a specialty such as women's health, family medicine, or psychiatric-mental health.
Step 3: Obtain National Certification (Timeline Varies)
The next step for a registered nurse on the path to becoming a nurse practitioner is to obtain national certification. Certification boards include:
​​American Academy of Nurse Practitioners (AANP)
American Nurses Credentialing Center (ANCC)
American Association of Critical-Care Nurses (AACN)
National Certification Corporation (NCC)
Pediatric Nursing Certification Board (PNCB)
American Midwifery Certification Board (AMCB)
Forensic Nursing Certification Board (FNCB)
Dermatology Nursing Certification Board (DNCB)
Nephrology Nursing Certification Commission (NNCC)
Orthopaedic Nurses Certification Board (ONCB)
Oncology Nursing Certification Corporation (ONCC)
In most states, obtaining a national certification is required. State licensing boards publish which certifications they will accept, so it is imperative to consult their requirements to obtain the necessary qualifications.
Step 4: Earn State License To Practice As Nurse Practitioner (Timeline Varies)
State requirements for nurse practitioner licenses vary. Most states require that nurse practitioners have completed an advanced nursing education program, pass a background check, hold national certification, and pass a drug screening.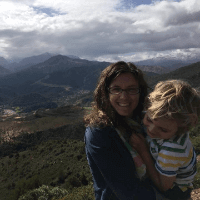 Kimmy Gustafson
Writer
Kimmy is a freelance writer with extensive experience writing about healthcare careers and education. She has worked in public health, at health-focused nonprofits, and as a Spanish interpreter for doctor's offices and hospitals. She has a passion for learning and that drives her to stay up to date on the latest trends in healthcare. When not writing or researching, she can be found pursuing her passions of nutrition and an active outdoors lifestyle.