Becoming a family nurse practitioner (FNP) is a common goal for registered nurses (RNs).
There are several ways to achieve this, and the most common path is to earn a graduate degree in nursing. However, work experience and licensure are also important factors in becoming an FNP.
Family nurse practitioners (FNPs) are advanced practice registered nurses (APRNs) who have earned a graduate degree in nursing and completed additional training in the care of families. FNPs provide primary care to patients of all ages, from newborns to seniors. They may work in various settings, including clinics, hospitals, and schools. In most states, FNPS are authorized to prescribe medication, make a diagnosis, and perform procedures.
The first step to becoming an FNP is earning a nursing degree. This can be either an associate's degree in nursing (ADN) or a bachelor's of science in nursing (BSN). ADN and BSN programs vary in length depending on the intensity of the program and any previous education completed. After earning an ADN or BSN, graduates must pass the National Council Licensure Examination (NCLEX) exam and obtain state licensure as an RN.
Once licensure as an RN has been obtained, nurses can begin gaining work experience. While not all FNP programs require work experience, working as an RN for at least two years is highly recommended before pursuing additional education.
FNP programs typically last two to three years and include advanced nursing, pharmacology, and primary care coursework. FNPs must also complete a clinical practicum, during which they will gain experience caring for patients in various settings.
After completing an FNP program, RNs must obtain licensure as advanced practice registered nurses (APRN). Requirements vary by state, but all states require FNPs to pass a national certification examination. Continue reading to learn more about how an RN can become an FNP.
Steps for a Registered Nurse (RN) to Become a Family Nurse Practitioner (FNP)
Step 1: Gain Work Experience (Two Years or More)
Registered nurses should endeavor to gain at least two years of work experience before embarking on the educational journey to becoming an FNP. While not all FNP programs require applicants to have completed work experience, it can help boost applications and better prepare candidates for their future studies. Work experience can be gained in any field, although aspiring FNPs may find that working in a primary care practice setting can give them a realistic idea of what a career as an FNP might look like.
Step 2: Earn an FNP degree (Two to Four Years)
To work as an FNP, an RN must first complete additional education. This can be either a master's of science in nursing (MSN) or a doctor of nursing practice (DNP). In some cases, RNs with a master's degree or higher in another field or discipline can complete a post-master's certificate. These programs vary from as little as 18 months to as long as four years, depending on the degree attained and if the nurse is attending full or part-time.
FNP programs require students to complete a set number of clinical practicum hours to ensure they gain the hands-on skill necessary to provide the highest level of patient care.
Step 3: Pass a National FNP Certification Exam (Timeline Varies)
Passing a national FNP certification exam is important for aspiring FNPs because it assures employers and patients that they are qualified to provide high-quality care and is required for state licensure. The two exams FNPs can take are administered by the American Nurses Credentialing Center (ANCC) or the American Academy of Nurse Practitioners (AANP)​​.
Both the ANCC and the AANP require that candidates have a current, active, unencumbered RN license as well as have completed a master's, post-graduate certificate, or doctor of nursing practice (DNP) from a family nurse practitioner program accredited by the Commission on Collegiate Nursing Education (CCNE), the Accreditation Commission for Education in Nursing (ACEN), or the National League for Nursing (NLN) Commission for Nursing Education Accreditation (CNEA), with a minimum of 500 FNP faculty-supervised clinical hours.
These national FNP certification exams are rigorous tests that cover a wide range of topics. They are designed to ensure that FNPs have the knowledge and skills necessary to excel in this field.
Step 4: Apply for State Licensure as an FNP (Timeline Varies)
Once education and certification requirements have been met, candidates can apply for licensure with their state nursing board. Requirements vary by state but typically include proof of certification, official transcripts verifying completed education, a background check, and drug screening. Some states may require applicants to have completed a required number of supervised practice hours to ensure they have the necessary hands-on skills.
Job Duties of an FNP
FNPs work in various places, including clinics, hospitals, and schools. Job duties will vary based on the place of employment but will typically include:
Providing primary care to patients of all ages
Prescribing medication
Performing medical procedures
Diagnosing illnesses
Writing treatment plans for acute and chronic illnesses
Following up with patients to ensure they have adhered to their treatment plans
Educating patients and their families
Maintaining meticulous medical records
Offering vaccinations
Collaborating with other healthcare providers to provide holistic care
Job Prospects and Earning Potential for FNPs
Nurse practitioners are in very high demand. According to the Bureau of Labor Statistics (BLS 2022), between 2021 and 2031, there will be a 46 percent increase in openings for nurse practitioners nationally. This translates into 112,700 new jobs in the next decade. This demand is primarily driven by the aging baby boomer population that has increased medical needs. Increased emphasis on preventative care for the general population also drives the need for more nurse practitioners.
On average, nurse practitioners earn $118,040 per year (BLS May 2021). The percentiles for wages are:
10th percentile: $79,470
25th percentile: $99,540
50th percentile (median): $120,680
75th percentile: $129,680
90th percentile: $163,350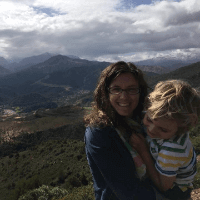 Kimmy Gustafson
Writer
Kimmy is a freelance writer with extensive experience writing about healthcare careers and education. She has worked in public health, at health-focused nonprofits, and as a Spanish interpreter for doctor's offices and hospitals. She has a passion for learning and that drives her to stay up to date on the latest trends in healthcare. When not writing or researching, she can be found pursuing her passions of nutrition and an active outdoors lifestyle.