A traditional bachelor's of science in nursing (BSN) takes approximately four years to complete. Required education in these programs typically includes extensive general education coursework and nursing-specific curriculum and practicums. But is there a quicker way? The answer is yes.
Accelerated BSN programs can be completed in as little as one year. These degrees are primarily for aspiring nurses who have earned a bachelor's degree in a different field. However, some accelerated BSN programs will accept applicants who hold an RN license and have a required number of college credits. There are often extensive prerequisite coursework requirements for admission, so applicants may need to complete some additional classes before applying. Students should be prepared for highly rigorous coursework and long clinical hours to complete their degree in the designated timeline.
While it is possible to work as a registered nurse with an associate's degree in nursing (ADN), there are many compelling reasons for RNs to earn a BSN, including better employability and having the foundation to pursue additional education such as a master's of science in nursing (MSN) or a doctor of nursing practice (DNP). Also, BSNs earn more money than ADNs on average. According to Payscale.com (2022), BSNs earn an average of $89,000 annually, while ADNs earn approximately $73,000.
Continue reading to learn about the unique and quick accelerated BSN programs, including admission requirements, benefits of completing one, and some top programs.
How Accelerated BSN Programs Differ From Traditional Nursing Programs
The primary difference between an accelerated BSN and a traditional BSN is that accelerated BSN degrees require applicants to have already completed a significant amount of education.
In general, accelerated BSNs are designed for students who already have a bachelor's in another field and are looking to make a career change to nursing. Some accelerated BSNs may accept RNs with a required number of college credits and who have completed the prerequisite coursework. These programs are shorter than a traditional BSN program and take around 12 to 18 months to complete, whereas most traditional BSNs are completed in four years. Traditional BSN programs may also accept students who have no prerequisite coursework completed or have no prior degrees, so the barrier to entry can be lower.
Students should be aware that accelerated BSN programs are incredibly demanding. Due to the condensed nature of these degree programs, students are often in classes alongside clinical experiences. Breaks in these programs are very short or non-existent, as the entire goal of the program is to complete the degree on an accelerated timeline. Accelerated BSN programs require a great deal of dedication and hard work, and students should be prepared to juggle their coursework with their other commitments. Those unsure if they are ready for such a demanding program may want to consider a traditional nursing program instead.
One thing that does not differ between accelerated BSN and traditional BSN programs is the curriculum. The nursing-specific education in both programs is the same and meets accreditation requirements regarding subject matter, quality of faculty, and time in clinicals and practicums.
Admission Requirements for an Accelerated BSN Program
Admission into an accelerated BSN program is highly competitive. To be considered for admission, an applicant must typically hold a bachelor's degree from an accredited institution in a non-nursing field, although there may be degree completion options for ADN-holders with qualifying coursework.
The applicant must then complete several prerequisite courses, which vary by school but typically include anatomy and physiology, microbiology, chemistry, and statistics. In addition, the applicant must have a minimum GPA and submit a resume, personal statement, and letters of recommendation. Some schools may even require that applicants complete an interview either online or in person, and have completed a set number of hours shadowing a nurse.
Benefits of Enrolling in an Accelerated BSN Program
There are many benefits to enrolling in an accelerated BSN program. One of the primary benefits is that an accelerated BSN allows aspiring nurses with a bachelor's degree to make a career change relatively quickly, rather than completing an entire four-year BSN program. Accelerated BSNs typically take only 12 to 18 months to complete.
Earning an accelerated BSN can also increase employability. Many employers hiring registered nurses (and especially graduate degree committees) require applicants to have a BSN over just an ADN. Also, should an employer implement a new education policy, a BSN candidate won't have to complete additional education to remain employed. Lastly, many advancement opportunities within healthcare systems, such as nurse manager roles, require that applicants have already completed a BSN to be considered.
If a nurse wishes to pursue an advanced degree such as an MSN or DNP to become a nurse practitioner, an accelerated BSN can help them get there faster. Many MSN and DNP programs require that applicants have already earned a BSN to be considered for admission. The ones that don't often offer BSN holders an abbreviated curriculum over students who have an ADN.
Featured Accelerated BSN Programs
Here are two outstanding accelerated BSN programs.
University of Washington – School of Nursing
The accelerated BSN program at the University of Washington School of Nursing prepares graduates to become competent, safe, and effective nurses. The curriculum is designed for students who are motivated and committed to their education and includes hands-on patient care experience under the guidance of licensed professionals. The program's goals are to integrate concepts from the arts and sciences into nursing practice, deliver quality care that is equitable and inclusive, and translate principles of safety and quality improvement into nursing practice.
Students can effectively communicate with other professionals upon graduation and advocate for patients' needs. With more than 700 community partnership sites, including Seattle Children's Hospital and the University of Washington Medical Center, students will gain hands-on experience at some of the most prestigious medical centers in the country.
Location: Seattle, WA
Duration: One year
Accreditation: Commission on Collegiate Nursing Education (CCNE)
Tuition: $11,704 per quarter
Madonna University offers an accelerated BSN designed to prepare students for a career in nursing. This hybrid program consists of online coursework, experiential learning, and clinical placements. Students will gain the skills and experience they need to become practice-ready nurses. The program curriculum is based on Catholic and Franciscan values and emphasizes holistic care of the mind, body, and spirit. Upon completion of the program, students will be eligible to take the NCLEX-RN exam.
Admission requirements for this program include a bachelor's degree in a field other than nursing, a letter of intent, and a clear background check. Applicants must also complete prerequisite coursework in microbiology, anatomy and physiology, sociology, composition, chemistry, psychology, and statistics.
Location: Southfield, MI
Duration: 16 months
Accreditation: Commission on Collegiate Nursing Education (CCNE)
Tuition: $1,011 per credit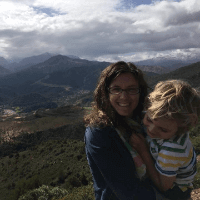 Kimmy Gustafson
Writer
Kimmy is a freelance writer with extensive experience writing about healthcare careers and education. She has worked in public health, at health-focused nonprofits, and as a Spanish interpreter for doctor's offices and hospitals. She has a passion for learning and that drives her to stay up to date on the latest trends in healthcare. When not writing or researching, she can be found pursuing her passions of nutrition and an active outdoors lifestyle.