Pharmacology is a multidisciplinary branch of medicine and biology that studies the effects of chemical substances, primarily drugs, on biological systems. This field involves exploring how drugs work, how they are used, how they interact, and how they can be developed to treat or cure various diseases and disorders. Pharmacology encompasses various disciplines, including biochemistry, physiology, genetics, molecular biology, and chemistry. The primary objective of pharmacology is to understand how drugs affect living organisms and develop new drugs and therapies that can alleviate suffering and improve public health.
Pharmacology and pharmacy are two distinct but closely related fields within the healthcare profession. Both fields involve studying and using drugs to treat diseases and disorders, but they differ in their focus and practice. Pharmacology is primarily a research-oriented field that investigates the effects of drugs on biological systems. On the other hand, pharmacy is a clinical profession that focuses on delivering patient care through dispensing drugs, managing medication therapy, and providing drug information and education to patients.
Advanced education is required to become a pharmacologist. While it is possible to enter this field with a master's degree, most professionals in this field hold a PhD in pharmacology or a related field or a professional doctorate such as a doctor of medicine, doctor of osteopathy, or doctor of pharmacy degree. A doctorate degree is required for voluntary certification by the American Board of Clinical Pharmacology (ABCP). Pharmacologists are not required to hold a state license to practice but must hold a medical license from their state's board of medicine if they are working with human subjects.
A career in pharmacology requires dedication and expertise. However, the rewards of contributing to the scientific field, positively impacting the health of others, and advancing the pharmaceutical and medical industries make it a challenging and satisfying career path. Keep reading to learn the steps required to enter this field, how to get certified, and what typical earns are for this career.
Pharmacologist Specializations & Degree Types
Aspiring pharmacologists can pursue several different degree options depending on their career goals. At a minimum, a master's degree in pharmacology or a related field is required. However, candidates must complete a doctorate to obtain a certification from the American Board of Clinical Pharmacology. This degree can be a doctor of medicine, a doctor of osteopathy, a doctor of pharmacy, or a PhD in life or medical sciences.
An accredited residency is also required for certification. While it is not necessary to be a physician to be a pharmacologist, only physicians can work on projects and clinical trials that involve human test subjects.
Admissions Requirements for Pharmacologist Programs
Pharmacology program admission requirements vary depending on the level of education and the specific school or program. The most common requirements include a bachelor's degree in a related field, official transcripts, a minimum GPA, standardized test scores, letters of recommendation, a statement of purpose, and work experience.
It's recommended that candidates check with the program and admission office of their desired program to find the specific requirements that the school requires.
Pharmacologist Program Accreditation
Accreditation is important for degree programs as it serves as a quality control mechanism to ensure that the program meets certain standards and provides students with a quality education. It also verifies that the program operates legally and ethically and is recognized by employers, professional organizations, or licensing bodies that may require a degree from an accredited institution to practice in a particular field or apply for further education or certification. At a minimum, students should ensure the program they attend is regionally accredited by one of seven agencies recognized by the US Department of Education and the Council for Higher Education Accreditation (CHEA).
Advanced degree programs such as doctor of medicine, doctor of osteopathy, doctor of pharmacy will all have their own accreditation by the Liaison Committee on Medical Education (LCME), American Osteopathic Association Commission on Osteopathic College Accreditation (COCA), and Accreditation Council for Pharmacy Education (ACPE), respectively.
Pharmacology fellowships or residencies completed for certification must be registered or accredited by the American Board of Clinical Pharmacology (ABCP).
On-Campus Pharmacologist Degree Programs
University of Arizona – College of Medicine
The University of Arizona College of Medicine Tucson offers an on-campus PhD and master's of science program in medical pharmacology. This program is ranked in the top five in the country by the National Research Council (NRC). Graduates of this program hold prominent positions in upper management, research director roles in small and large pharmaceutical companies, professorships in academic institutions, and other positions in medicine, law, or pharmacy.
Research areas in this program encompass a diverse range of pharmacological fields, including cardiovascular pharmacology, clinical pharmacology, immunopharmacology, molecular & biochemical pharmacology, neuroscience and pain, and toxicology. Research conducted includes developing and testing new pharmacological treatments for various diseases and conditions, investigating the efficacy and safety of different drugs and therapies, and understanding the mechanisms underlying drug effects on the body.
Location: Tucson, AZ
Duration: Four to five years for a PhD
Accreditation: Higher Learning Commission (HLC)
Tuition: PhD tuition is covered by a stipend
Johns Hopkins University – School of Medicine
The PhD in pharmacology offered by the Johns Hopkins University School of Medicine Department of Pharmacology and Molecular Sciences provides students with research training opportunities in various biomedical sciences. The program aims to train students to understand the molecular processes behind various physiological and pathological conditions and use this knowledge to develop innovative therapeutics and drug targets. Students can specialize in several research areas, such as signal transduction, drug delivery, and cancer immunology.
Applicants must hold a bachelor of arts or bachelor of science with a major in biological or physical sciences. Prerequisite coursework includes chemistry, physics, calculus, and biochemistry, which are integral to the program's curriculum. A thorough application package must be submitted to be considered, including a completed application form, undergraduate transcripts, a statement of interest, and at least three letters of recommendation. This program gives preference to students who demonstrate a strong background in biochemistry.
Location: Baltimore, MD
Duration: At least three years
Accreditation: American Board of Clinical Pharmacology and Middle States Commission on Higher Education
Tuition: $59,700 per year
Boston University – Chobanian & Avedisian School of Medicine
Students enrolled in the PhD in the pharmacology program at Boston University Chobanian & Avedisian School of Medicine must complete the initial core curriculum before participating in an extended industrial rotation at Pfizer or Biogen. This program focuses on developing expertise in basic and translational research. The final three years of this degree are dedicated to dissertation research and advanced-level coursework. Graduates of this program have a keen understanding of the major questions and technologies in molecular pharmacology.
Candidates must apply through the Graduate Medical Sciences admissions department to be considered for admission. This program requires a statement of purpose to be submitted with the application. The admission committee favors applicants with strong academic grades and evidence of prior laboratory research experience. If selected, applicants will be invited for a personal interview. GRE scores are not required.
Location: Boston, MA
Duration: Four to five years
Accreditation: New England Commission of Higher Education
Tuition: $71,774 per year
The PhD in pharmacology and neuroscience at Creighton University is a research-focused doctoral program designed to provide students with an understanding of the effects of drugs on physiological systems. Graduates of the program will be prepared for careers in research, leadership, academia, or in the pharmaceutical and biotech industries.
The doctoral program offers specialized equipment, resources, and a breadth of expertise commonly found at large universities but with smaller class sizes. As a result, students have the opportunity for frequent one-on-one interactions with faculty and their primary mentor. The program also emphasizes regular interactions with other students and faculty members to ensure comprehensive education. Topics are covered in depth, which allows students to obtain a well-rounded education focusing on physiology, molecular genetics, and research ethics while developing critical thinking skills.
Location: Omaha, NE
Duration: Four to five years
Accreditation: Higher Learning Commission
Tuition: Tuition is waived for students accepted into this program
Drexel University – College of Medicine
Drexel University's pharmacology and physiology (PHPH) program provides opportunities for students to earn either a master's of science or a PhD through graduate courses and independent research under the guidance of faculty members. The faculty members involved in the department bring a wealth of experience and research in molecular, cellular, and behavioral approaches to experimental pharmacology and physiology, creating a collaborative environment for students. The program emphasizes independent research, enabling students to gain valuable skills and knowledge required to become successful pharmacologists and physiologists.
Graduates are well-equipped to make significant contributions to the field through further research or as leaders in academia and related industries. Admission requirements include a completed application, a personal statement, a comprehensive resume, and three letters of recommendation. GRE test scores are not required, but proof of English proficiency through a TOEFL or IELTS exam is for non-native English speakers.
Location: Philadelphia, PA
Duration: Three to five years
Accreditation: Middle States Commission on Higher Education
Tuition: $13,233 per semester
Online or Hybrid Pharmacologist Degree Programs
Ohio State University – College of Pharmacy
The master of science in translational pharmacology at Ohio State University College of Pharmacy is an online course that prepares graduates for a clinical and translational pharmacology career. The program focuses on drug development, emphasizing bridging the discovery, development, regulation, and use of pharmacologic agents to improve clinical outcomes.
This degree is designed for recent graduates and professionals interested in clinical trial design or preclinical toxicology and safety pharmacology studies, regardless of their background in pharmaceutical sciences or other bioscience-related fields. Since this is an online degree, it is not a lab-based program.
There are two concentrations students can choose between. They can pick either the toxicology and safety pharmacology specialization or one in clinical pharmacology and clinical trial design. Students can complete the 30 to 36 required credit hours in as little as one year of full-time study.
Location: Columbus, OH
Duration: One to two years
Accreditation: Higher Learning Commission
Tuition: $6,870 per semester
University of Florida – College of Medicine
At the University of Florida, students can earn an online master's degree in medical physiology and pharmacology. This degree is a joint program of the Department of Pharmacology and Therapeutics and the Department of Medical Physiology and Functional Genomics. To earn this degree, students must complete 30 credits in courses such as advanced medical pharmacology, cell signaling and therapeutics, pharmacology of cannabis, tobacco, and vaping, and fundamentals of medical physiology.
This program has been designed for students preparing to take or retake standardized tests such as the MCAT and those planning to apply to physician assistant or nursing schools. It is also an ideal program for those pursuing careers in medicine, pharmacy, or research and professionals in pharmacy, drug development, biotechnology, and pharmacology. Students may transfer up to 15 credits from UF's online graduate certificates in medical physiology, medical physiology specializing in cardiovascular/renal physiology, or medical pharmacology and therapeutics. The program can be completed in as little as two semesters and is open year-round, with spring, summer, and fall courses available.
Location: Gainesville, FL
Duration: Two semesters
Accreditation: Southern Association of Colleges and Schools Commission on Colleges (SACSCOC)
Tuition: $550 per credit
Lake Erie College of Osteopathic Medicine
The LECOM School of Pharmacy aims to prepare pharmacy professionals who provide high-quality care to diverse populations through three education pathways, one of which is offered online. This program integrates science with critical thinking and communication skills to create strong patient advocates and community leaders. Graduates are innovative leaders and pharmacists who achieve optimal therapeutic outcomes. This school values a nurturing and supportive culture prioritizing collaborative practices, community service, diversity, professionalism, quality assurance, and student-centered education.
Graduates of this program will earn a PharmD degree. While not directly in pharmacology, this doctoral-level degree is suitable to work in drug development and sufficient to earn certification through the American Board of Clinical Pharmacology.
Location: Erie, PA
Duration: Four years
Accreditation: Middle States Commission on Higher Education (MSCHE)
Tuition: $28.605 to $29,315 per year
University of Kansas – School of Pharmacy
The online master's of science in pharmacology and toxicology at the University of Kansas School of Pharmacy offers comprehensive training in molecular, cellular, and organ systems pharmacology and toxicology. There is a strong emphasis in this program on scientific writing. This degree is designed for students who cannot relocate to Kansas or do not have access to a lab but are looking to forward their education or apply to a PhD program or professional health science program. Students must complete 30 credits of coursework, of which four must be literature-based research thesis.
Applicants must have a bachelor's or master's in a science-related discipline such as chemistry, biology, toxicology, or pharmacology. Other requirements include a minimum of a 3.0 GPA in previous coursework, particularly in the sciences, and proof of English proficiency for non-native English speakers.
Location: Lawrence, KS
Duration: Two years
Accreditation: Higher Learning Commission
Tuition: $1016.20 per credit
The Michigan State University pharmacology and toxicology online master's of science offers students the opportunity to advance their careers independently without needing to relocate. This program includes advanced training in both pharmacology and toxicology, and does not require any on-campus laboratory or research project work.
This degree is designed for pharmaceutical industry employees interested in advancing their careers from technical positions to more senior roles, healthcare professionals who want to increase their knowledge for clinical or teaching purposes, and individuals seeking to expand their academic credentials for professional school applications.
Core courses in this program provide a strong foundation in essential principles of pharmacology and experimental design and analysis. Additionally, the program allows students to develop literature research, writing, and critical thinking skills through a capstone review paper. Elective courses are offered to allow students to specialize in areas of their interest to suit their career goals.
Location: East Lansing, MI
Duration: Two years
Accreditation: Higher Learning Commission
Tuition: $27,094 for the entire program
How Long Does it Take to Become a Pharmacologist?
Depending on the level of education pursued, becoming a pharmacologist can take varying lengths of time. To become a pharmacologist, one typically needs a PhD in pharmacology or a related field, which can take four to six years to complete after earning a bachelor's degree.
However, it is possible to obtain entry-level work in this field with a one to three-year master's of science in pharmacology or a related field. Landing a job in the field may also require additional training, such as postdoctoral experience or practical work in a laboratory setting.
How To Become a Pharmacologist – Step-by-Step Guide
Step One: Graduate from High School or Earn a GED (Four Years)
Completing high school or earning a GED is the first step to becoming a pharmacologist, as it is the minimum educational requirement for entry into a four-year college or university. Courses taken in high schools, such as chemistry, biology, and math, provide the foundational knowledge required for future coursework in pharmacology. By completing this step, students develop important skills, such as critical thinking, problem-solving, and communication skills, which are valuable in pharmacology.
Step Two: Complete an Undergraduate Program (Four Years)
A bachelor's degree is required to pursue a career in pharmacology. There are a number of degrees students can pursue, including biology, chemistry, or biochemistry. Other options include pre-med or pre-pharmacy programs where students are prepared for graduate studies. Gaining research experience or internships in pharmacology are also recommended to enhance job prospects and prepare for future graduate studies.
Step Three: Complete an Advanced Degree (Three to Five Years)
To become a pharmacologist, students must complete an advanced degree. For entry-level positions in the pharmaceutical industry, a minimum of a master's degree in pharmacology or a related field is required. However, suppose someone aspires for certification from the American Board of Clinical Pharmacology and more advanced roles. In that case, they will need to complete a doctorate such as a doctor of medicine, doctor of osteopathy, doctor of pharmacy, or a PhD in medical or life sciences.
Step Four: Attend a Pharmacology Residency or Fellowship (Optional, Three to Five Years)
Candidates who want to pursue certification from the ABCP will need to complete a two-year residency or fellowship in pharmacology. This program must be registered or accredited by the ABCP.
Step Five: Obtain Certification from the American Board of Clinical Pharmacology (Optional, Timeline Varies)
Certification from the ABCP is a voluntary step that pharmacologists can complete. This certification establishes credibility within the field of pharmacology and can enhance career opportunities. Many employers prefer or require ABCP certification for important roles. More details on certification can be found in the certification and licensure section below.
What Do Pharmacologists Do?
Pharmacologists work in many different areas and industries, ranging from pharmaceutical companies and government agencies to research institutions, hospitals and clinics, consulting firms, and education institutions. Day-to-day duties will depend on the place of employment, certification, education, and experience. Typical job duties include:
Evaluating the safety and efficacy of new drugs
Developing methods for drug delivery
Formulating dosing regimens
Identifying potential drug candidates, interactions, and side effects
Generating reports and presenting results to regulatory agencies
Investigating and analyzing the pharmacokinetics of drugs
Advising on dosage forms, packaging, labeling, and storage conditions
Developing clinical trial protocols and designing studies to evaluate drug safety and efficacy
Evaluating the pharmacodynamics of drugs in different disease states
Applying current pharmacological principles to research projects
Providing expertise on drug development and regulatory processes
Pharmacologist Certifications & Licensure
Pharmacologists are not required to be licensed in any state. However, suppose the pharmacologist is also a medical doctor or doctor of osteopathy. In that case, they must maintain a medical license to work in clinical trials with human subjects. Should a pharmacologist also work as a pharmacist, they must be licensed in their state.
Certification for pharmacologists is voluntary but can be an excellent way to distinguish themselves from other professionals in this field. The American Board of Clinical Pharmacology is the primary certifying body. Requirements for certification include:
A doctoral degree in one of the life or medical sciences or a medical degree (MD or DO) from an accredited academic institution
If the candidate has a medical degree, then they must also be licensed to practice in their state
Two years of postdoctoral fellowship training in clinical pharmacology at a training program registered or accredited ABCP
Documentation of contribution to the field of clinical pharmacology in the form of publications or other documented research
Evidence of continuing education activities, including formal course teaching, either as a student or teacher
Two original letters of recommendation, one from a current employer attesting to the applicant's clinical pharmacology activities and one from a professional person working in the area of clinical pharmacology and familiar with the applicant's work and commitment to clinical pharmacology
Verification of current employment.
A CV including a publication list
How Much Do Pharmacologists Make?
Pharmacologists are classified as medical scientists by the Bureau of Labor Statistics (BLS May 2022). The 110,550 medical scientists in the US earn $110,670 per year. The percentiles for wages are:
10th percentile: $58,190
25th percentile: $66,780
50th percentile (median): $99,930
75th percentile: $132,870
90th percentile: $170,260
Pharmacologist Career Alternatives
Here are some alternatives to a career as a pharmacologist:
Become a Pharmacist
Pharmacists specialize in medication management, patient safety, and health education. They work with doctors, nurses, and other healthcare personnel to prescribe the right medications for each patient. Pharmacists use their knowledge of drug actions, interactions, and side effects to create individualized treatment regimens that benefit the most while minimizing risk.
In addition, they often provide counseling on lifestyle changes or drug therapies, dispense prescription medications, prepare ointments, tinctures, and syrups, review medication orders for accuracy, and consult with physicians on issues related to medication use.
Typical Education: Doctorate in pharmacy
Licensing or Certifying Organization: National Association of Boards of Pharmacy
Become an Epidemiologist
Epidemiologists are public health professionals who study the incidence, distribution, and determinants of disease in humans. They identify risk factors associated with various health problems, analyze environmental and genetic components of diseases, and evaluate intervention strategies to prevent and control the spread of disease.
In addition to conducting epidemiological research and surveys, epidemiologists often design health promotion programs to encourage behavioral changes that lead to healthier lifestyles in individuals and communities. They use quantitative methods such as mathematical modeling and statistical analysis to assess the impact of health policies, medical treatments, or other interventions on people's lives.
Typical Education: Master's
Licensing or Certifying Organization: Certification Board of Infection Control and Epidemiology (CBIC)
Become a Microbiologist
Microbiologists study microorganisms such as bacteria, viruses, fungi, and parasites. Their job involves researching how these organisms operate and interact with their environment and developing new ways to diagnose and treat diseases caused by them. Microbiologists can work in various settings, such as research labs, healthcare facilities, government agencies, or private industries. Their work can range from conducting experiments and analyzing data to developing new drugs and treatments or advising public health policies.
Typical Education: Bachelor's degree, although a master's is preferred
Licensing or Certifying Organization: American Medical Board of Microbiology and the National Registry of Certified Microbiologists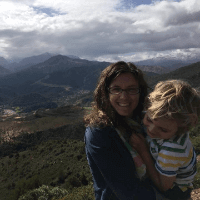 Kimmy Gustafson
Writer
Kimmy is a freelance writer with extensive experience writing about healthcare careers and education. She has worked in public health, at health-focused nonprofits, and as a Spanish interpreter for doctor's offices and hospitals. She has a passion for learning and that drives her to stay up to date on the latest trends in healthcare. When not writing or researching, she can be found pursuing her passions of nutrition and an active outdoors lifestyle.