Taking care of skin requires specialized knowledge and training. In order to do so many clients rely on an esthetician's expertise to make recommendations on how to keep their healthy skin. Either in a salon or medical clinic, these skincare professionals utilize their expertise to provide facials, chemical peels, makeup consultations, and hair removal.
Licensed skincare specialists who work in a clinical setting are called medical estheticians. They are employed in dermatology offices, plastic surgeon clinics, hospitals, and medical spas. The title can be misleading, however, as there are no requirements for any medical training. Medical estheticians are required to attend cosmetology or esthetician school and obtain state licensure upon graduation. Often, to practice in medical clinics, hospitals, or dermatology offices, estheticians will pursue specialized training such as how to use lasers for skin treatments or hair removal.
According to the U.S. Bureau of Labor Statistics (BLS 2021), skincare specialists—a professional field that includes medical estheticians—are expected to see 29 percent growth in job openings nationally between 2020 and 2030, adding 19,800 positions.
The path towards becoming a medical esthetician is outlined below, including a step-by-step guide to joining this profession, top programs of study, and an overview of typical job duties.
Medical Esthetician Specializations & Degree Types
Medical estheticians earn an esthetician degree at dedicated esthetician schools, two-year colleges, or cosmetology schools. These programs involve a combination of classroom instruction and hands-on practice to gain the necessary skills to enter this profession. Students must complete a required number of hours in order to be eligible for state licensure. In order to graduate, students typically also have to complete a required number of treatments to demonstrate competency and experience.
Students who want more training can complete specialized medical esthetician courses after completing their initial esthetician program. These courses range in length from a few days to a few weeks and can cover skills that require hands-on training, such as laser hair removal or collagen injections.
Admissions Requirements for Medical Esthetician Programs
Admission requirements for esthetician programs vary based on the location, quality, and length of the program. The only requirements for most schools are for applicants to have completed high school or have obtained a GED.
Medical Esthetician Program Accreditation
There are several medical esthetician school accrediting agencies recognized by the U.S. Department of Education. These agencies include:
Accrediting Commission of Career Schools and Colleges (ACCSC)
Accrediting Council for Continued Education & Training (ACCET)
Council on Occupational Education (COE)
National Accrediting Commission of Career Arts and Sciences (NACCAS)
Students should ensure the program they attend is accredited as this ensures a minimum level of quality of education as well as meeting coursework and content requirements. Attending an accredited program is not required for licensure but can boost job applications and employment opportunities.
On-Campus Medical Esthetician Degree Programs
Aveda Arts & Sciences Institutes
Aveda is a well-known and respected cosmetics company that has high-end salons and spas across the country. In order to work at one of their prestigious establishments, applicants must have specific training with their products. Graduates of Aveda Arts & Sciences Institutes are eligible for state licensure and have the necessary training to provide medical esthetician services.
The length of this program varies based on the licensing requirements of the state where the program is completed. Most programs are at least 750 hours and 27 weeks in length. The Aveda program provides unique training in using plants and flower essences in treatments. Students participate in the theory, practice, and clinical study of skincare. Over the course of the program, students will take quizzes, participate in demonstrations, and pass practical exams to ensure competence in all aspects of medical esthetician care.
Location: 17 locations in nine states
Duration: 750 hours or 27 weeks (length can vary based on state licensing requirements)
Accreditation: National Accrediting Commission of Career Arts and Sciences (NACCAS)
Tuition: Varies based on location but starts at $10,000 per year
Students at the Citrus College Esthetician program can develop the necessary skills to help clients achieve and maintain healthy skin. Throughout the course of the nine-month program, students will gain knowledge and skill in both classroom and hands-on settings. Citrus College offers both an esthetician certificate of achievement and a two-year associate degree of science (AS) in cosmetology.
Required coursework includes three levels of esthetician courses and 600 hours of practical experience. Students will learn how to remove hair, recommend facials based on skin type, do makeup, and perform proper sanitation and disinfection procedures. Graduates of this program are eligible to sit for the California State Board of Barbering and Cosmetology Esthetics licensing exam.
Location: Glendora, CA
Duration: Nine months to two years
Accreditation: Accrediting Commission for Community and Junior Colleges, Western Association of Schools and Colleges
Tuition: $317 per credit
In just nine months, students can complete their esthetician certificate program at the College of the Mainland. This program prepares students to pass the Texas Department of Licensing and Regulations test for licensing in esthetics. This program is offered once a year in the fall.
Students are required to complete 20 semester-credits of coursework, including the applications of facials and skincare technology, an introduction to salon developments, and licensing test preparation. In addition to classroom work, students gain hands-on experience by providing facials, chemical peels, waxings, and anti-aging treatments in the school salon.
Location: Texas City, TX
Duration: Nine months
Accreditation: Southern Association of Colleges and Schools Commission on Colleges
Tuition: $3,873 per two semesters
Paul Mitchell The School Sacramento
At Paul Mitchell, students train to become not only top estheticians but also to be skilled business professionals. In this nine-month course, students move through three levels of courses learning the rules of skincare, how to apply them, and how to expand beyond them.
Technical areas of education covered include skin types, how to control infection, sanitation, skin physiology, how to provide consultations, hair removal, chemical treatments, and state laws. As part of the program, students are required to purchase a professional kit that is filled with top-quality Paul Mitchell products and tools.
Location: Sacramento, CA
Duration: 600 hours or nine months
Accreditation: National Accrediting Commission of Career Arts and Sciences
Tuition: $8,750 tuition for the whole program
West Georgia Technical College
At West Georgia Technical College, students can earn an esthetician certificate. This is an entry-level program designed for students who have no previous experience in the field. There are two primary objectives in this program: train students to be excellent estheticians and adequately prepare graduates to pass the state licensing exam. It should be noted that in Georgia students must sit for their state licensing exam within 24 months of completing their required credits.
Required coursework for this certificate includes salon management, introduction to esthetics, skincare procedures, anatomy and physiology of the skin, and color theory and makeup. Students must also complete eight credits of esthetics practicums to ensure they have sufficient hands-on experience to excel in this career.
Location: Carrollton, GA
Duration: Approximately nine months
Accreditation: Southern Association of Colleges and Schools Commission on Colleges
Tuition: $100 per credit and $326 in fees per term
Santa Monica College offers a two-year associate's degree in cosmetology for students who want to learn all aspects of salon care, including esthetics, or a shorter esthetics certificate for those who want to focus on the face and skin. While there is a lot of overlap in the esthetician education for the associate's degree and the certificate, the certificate is a bit more in-depth and includes courses in mechanical and chemical exfoliation.
In order to complete the esthetics certificate, students must earn 13 credits in required coursework, while the associate's degree requires 25.5. The associate's degree has 1,600 total hours of training and practice, and the certificate has 600. Students who complete the associate's degree can sit for a cosmetology license in California, and the certificate students are eligible to sit for the esthetician license.
Location: Santa Monica, CA
Duration: Two years for the associate's degree
Accreditation: Western Association of Schools and Colleges
Tuition: $307 per credit
Online or Hybrid Medical Esthetician Degree Programs
Due to the hands-on nature of medical esthetician training, there are currently no fully online programs in the U.S. However, there are some hybrid programs as well as online coursework that can supplement in-person education.
Evergreen Beauty Colleges recognize that the intensive format of most beauty colleges doesn't fit every student. Instead of three or four days of eight to ten hours of coursework and practice, Evergreen holds classes for four hours each day. Students are then required to complete additional assignments and coursework online. This flexible format allows students to pursue a career in medical esthetics while continuing to work or care for a family.
The flexible online or even part-time format doesn't mean a lower quality of education. Students are still required to complete hands-on procedures and treatments under the supervision of faculty members. The program is divided into three phases. The first phase is primarily classroom work, while the second is learning to work directly with clients. The final and third phase is an externship and preparation for board certification in Washington.
Location: Six locations in Washington
Duration: Seven to nine months
Accreditation: National Accrediting Commission of Career Arts and Sciences
Tuition: $10,875 tuition for the whole program
Udemy is a provider of online courses. While students cannot complete an esthetician degree through Udemy, they can take classes that will prepare them for esthetician school or advance the skills of those who have already completed their degree. Courses offered for estheticians through Udemy include how to become a world-class esthetician, infection control for estheticians, holistic skincare, facial protocols, and dermaplaning techniques.
All Udemy courses are offered entirely online in a self-paced format. Once all the modules have been finished, students will receive a certificate of completion. Courses can be as short as 30 minutes and up to over 25 hours, depending on the topic.
Location: Online
Duration: Varies
Accreditation: Not applicable
Tuition: Varies based on the course, but starts at $19.99
Students who live in Salt Lake City can complete their esthetician education through a hybrid program at Nima Institute. This 1200 hour certificate offers classroom courses through distance learning. However, students are still required to visit campus in order to complete hands-on training. A hallmark of this program is that students are taught by professionals in the field who have real-world experience, therefore providing a unique perspective that is not just rooted in book knowledge.
Upon completion of this course, students will have the necessary education and training to earn their master esthetician license in the state of Utah.
Location: Salt Lake City, UT
Duration: 1200 hours
Accreditation: National Accrediting Commission of Career Arts & Sciences
Tuition: $16,050 for the entire course
How Long Does it Take to Become a Medical Esthetician?
Medical esthetician school can be completed in nine months to a year after graduating from high school. State licensure or certification may take additional months to achieve.
How To Become a Medical Esthetician – Step-by-Step Guide
Step 1: Graduate from High School or Complete a GED (Four Years)
Completing high school or obtaining a GED is required in order to enroll in most medical esthetician programs. Students should focus on classes such as biology, chemistry, and anatomy to prepare for this career.
Also, as communication is essential for working closely with clients, classes such as creative writing and psychology can help students gain skills that will help them excel as medical estheticians.
Step 2: Complete a Medical Esthetician Program (Nine months to Two Years)
The length of time it takes to complete a medical esthetician program varies based on the school or certificate or degree. Certificate programs at cosmetology schools can be completed in as few as nine months.
Esthetician programs at community colleges can take up to two years if the student is pursuing an associate degree. Students in all programs take a combination of lecture courses in a classroom setting followed by hands-on experience. Most programs' graduation requirements include completing a required number of experience hours and treatments.
Step 3: Obtain State Licensure (Timeline Varies)
Estheticians, medical or not, are required to be licensed in all 50 states. Requirements vary by state and include completing a required number of hours of supervised practice, as well as completing a degree or certificate program. Most states also require passing an exam to demonstrate competency in the field.
What Do Medical Estheticians Do?
Medical estheticians work in clinics, dermatology offices, hospitals, medical spas, and long-term care centers. They work under the supervision of health care professionals to provide skincare services to clients. While job duties vary based on place of employment and clientele, typical day to day responsibilities include:
Consulting with clients on skincare needs
Providing treatments based on supervising healthcare professional's orders
Educating patients about their skin and providing recommendations for products or treatments
Supporting patients who have had burns or surgery with skin treatments and care
Teaching clients how to apply makeup to cover up scars or other skin conditions
Utilizing technology such as lasers to remove hair, rejuvenate skin, or remove cellulite
Injecting fillers such as silicone (in some states)
Performing manual lymphatic drainage
Medical Esthetician Certifications & Licensure
Estheticians must be licensed in all 50 states. Requirements for licensure vary by state so students should contact their local board to learn if they meet the qualifications. Generally, all states require candidates to pass an exam and have completed a required number of supervised work hours.
Some states, such as Oregon, offer an advanced esthetician license, which has additional requirements but allows license holders to perform more procedures commonly called advanced non-ablative esthetic procedures.
There are also national certifications medical estheticians can earn that demonstrate competency or advanced training in the field. One top certification is the National Esthetician Certification from the National Coalition of Estheticians, Manufacturers/Distributors & Associations (NCEA). To qualify, candidates must order the training manual (which includes the formal application), get authorization to take the test, and complete the exam online at home. This process generally takes four to six weeks.
How Much Do Medical Estheticians Make?
According to the Bureau of Labor Statistics (BLS May 2020), medical estheticians fall under the category of "skincare specialists." On average, the 46,640 skincare specialists around the country earned $41,230 annually, with the following percentiles:
10th percentile: $22,850
25th percentile: $27,590
50th percentile (median): $36,510
75th percentile: $48,710
90th percentile: $64,610
Medical Estheticians Career Alternatives
Here are a few alternatives to a career as a medical esthetician.
Become a Phlebotomist
Physicians rely on phlebotomists to draw patients' blood for diagnostic tests. Phlebotomists must have strong attention to detail in order to ensure the proper vials are filled for the required tests. They must also have a good bedside manner to comfort nervous patients.
Typical Education: Certificate or diploma
Licensing or Certifying Organization: American Medical Technologists (AMT), National Center for Competency Testing (NCCT), and the American Society for Clinical Pathology Board of Certification (ASCP-BOC)
Become a Medical Assistant
Medical assistants are the key to a smooth-running medical facility, clinic, or office. They can work on the administrative side including billings, scheduling appointments, and checking patients in. They can also work on the medical side and show patients to exam rooms, take patients' vital signs, collect medical history, and assist doctors with procedures.
Typical Education: Diploma, certificate, or associate degree
Licensing or Certifying Organization: Certified Clinical Medical Assistant (CCMA) for Certified Medical Administrative Assistant (CMAA) from the National Healthcareer Association, Certified Medical Assistant (CMA) from the American Association of Medical Assistants (AAMA), National Certified Medical Assistant (NCMA) from the National Center for Competency Testing, Registered Medical Assistant (RMA) from the American Medical Technologists
Become a Psychiatric Technician (Aide)
Psychiatrist technicians and aides provide care to patients with mental health disorders or disabilities. They work in long-term care facilities, correctional centers, and psychiatric hospitals. They work under the supervision of a psychiatrist and typically assist with day-to-day tasks such as hygiene, feeding, and group activities.
Typical Education: Certificate or diploma
Licensing or Certifying Organization: American Association of Psychiatric Technicians (AAPT)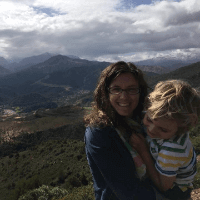 Kimmy Gustafson
Writer
Kimmy is a freelance writer with extensive experience writing about healthcare careers and education. She has worked in public health, at health-focused nonprofits, and as a Spanish interpreter for doctor's offices and hospitals. She has a passion for learning and that drives her to stay up to date on the latest trends in healthcare. When not writing or researching, she can be found pursuing her passions of nutrition and an active outdoors lifestyle.