When making an appointment with their doctor for an annual check-up, many patients anticipate the conversations they will have with their primary healthcare provider. However, medical offices require a whole team of medical professionals to provide adequate care to patients with compassion and efficiency. More often than not, patients visiting a medical clinic can expect to be in the care of a medical assistant in addition to their primary care provider before, during, and after their medical appointment to provide the necessary degree of medical care. Medical assistants are allied health professionals who perform administrative and clinical duties in medical offices and clinics.
Becoming a medical assistant may be an ideal career choice for organized individuals who want to begin a career in the healthcare field. Medical assistants perform administrative and clinical tasks in their everyday roles which can make it a solid choice for those contemplating a career in healthcare but unsure as to whether they are best suited to work in an office or patient-centered setting.
Minimal educational requirements for medical assistants range from a high school diploma with on-the-job training to a one year certificate or two-year degree program. Data from the U.S. Bureau of Labor Statistics (BLS) shows that careers in medical assisting are growing at a rate of 23 percent, which is much faster than the average rate for all occupations nationally (5 percent). The BLS predicts that 686,600 new medical assistant jobs will be created between 2018 and 2028 (BLS 2019).
With only a year of specialized training, aspiring medical professionals can be positioned to begin a comprehensive career in medical assisting. Equipped with administrative and clinical skill sets, medical assistants can enjoy lifelong careers in this role or choose to pivot into other careers in healthcare.
Read on to learn more about how to become a medical assistant, including information on accredited education, certification, and salary.
Medical Assistant Specializations & Degree Types
Since most states do not have formal education requirements for jobs in medical assisting, aspiring medical assistants enter the field through one of three educational pathways: a high school diploma with on-the-job training, a certificate or a diploma in medical assisting, or a two-year associate's degree in medical assisting.
The first two pathways require approximately a year of education and training after the completion of a postsecondary degree. High school graduates who learn medical assisting skills through on-the-job training require several months of full-time employment. Certificate and medical assisting diploma programs are typically offered at community colleges and include a year of didactic and clinical experience to prepare medical assistants for the clinical and administrative responsibilities of the job.
Medical assistants who pursue the associate degree pathway typically earn an associate's degree in science or applied science at the end of a two-year program. Graduates of accredited associate's degree programs are eligible to sit for medical assistant certification exams.
Medical assistants may opt to choose a clinical specialty during their training in an area such as allergy, cardiology, dermatology, endocrinology, gastroenterology, gerontology, neurology, obstetrics, oncology, or pediatrics.
Admissions Requirements for Medical Assistant Programs
While admissions requirements vary for each educational program, most require applicants to submit some commonly required documents. Below is a list of general admissions requirements for students applying to medical assistant certificate or associate's degree programs:
Official high school diploma or GED
Completed application
Application fee
Cover letter or personal essay
Two or three forms or letters of recommendation from academic or professional sources
Resume
Interview with an admissions committee
A signed attendance agreement
Proof of immunizations: measles, mumps, and rubella, typhoid, etc.
Medical Assistant Program Accreditation
Students researching medical assistant educational programs are advised to inquire whether a program or institution is accredited. Accreditation is a metric of educational quality, and students and employers can rely on the fact that accredited schools have met the highest standards of educational rigor. Students who finance their educational expenses with federal loans are required to attend educational institutions that have met regional, national, or programmatic accreditation standards.
There are two programmatic accrediting organizations for medical assistant programs: the Commission on Accreditation of Allied Health Education Programs (CAAHEP) and the Accrediting Bureau of Health Education Schools (ABHES). Both organizations are in charge of vetting medical assistant curriculum, teaching faculty, and overall program quality. Students who complete CAAHEP- or ABHES-accredited programs are eligible to take the certified medical assistant (CMA) exam offered by the American Association of Medical Assistants (AAMA). More information about medical assistant certification exams follows.
On-Campus Medical Assistant Degree Programs
Flathead Valley Community College
Flathead Valley Community College's medical assistant program offers a certificate of applied science. This program prepares graduates for careers in medical assisting which is in high-demand in northwest Montana. The program includes 180 hours of clinical experience, and graduates from this program had a 100 percent job placement rating in 2017, 2018, and 2019. Students who complete this program are prepared to sit for the certified medical assistant examination given by the Certifying Board of the American Association of Medical Assistants.
A small program with only 12 available spots in the student cohort each year, applicants are accepted based on the quality and completeness of the required application materials. The program has rigorous academic standards and requires students to pass courses with a letter grade of "B-" in all medical assisting courses.
Location: Kalispell, MT
Duration: Three semesters
Accreditation: CAAHEP
Tuition: $2,917 per semester
Northeast Mississippi Community College
The Northeast Mississippi Community College offers a CAAHEP-accredited, one-year medical assisting certificate in medical assisting technology and a two-year associate's degree in applied science (AAS). Students who complete the first year may choose to graduate with the certificate after 11 months or continue their studies by enrolling in the two-year degree program.
The certificate program combines classroom and clinical work and requires all students to complete courses with a letter grade of "C" or higher in order to earn credit. Students participate in two semesters of coursework and one semester of supervised practicum experience. Upon completion, students are eligible to take the Medical Assistants Certification Examination.
Students enrolled in the associate's degree program take two additional semesters of courses after completing the requirements for the medical assisting certificate. Required courses in these two additional semesters include computer applications, public speaking, algebra, and anatomy and physiology.
Location: Booneville, MS
Duration: Three to five semesters
Accreditation: CAAHEP
Tuition: $1,655 per semester (residents); $3,145 per semester (non-residents)
Online or Hybrid Medical Assistant Degree Programs
Clarion University of Pennsylvania Online
Clarion University offers a fully online associate of science degree in allied health. This 30-credit program is designed to expand on the didactic and practical knowledge taught in accredited educational programs in allied health fields such as medical lab technology, paramedic technology, medical assisting, and ultrasonography. Students with credentials in an allied health field can earn an additional 30 credits of general education and are given 30 credits for their previous clinical training.
Students in this online program can use their practical experience to gain continuing education credits and prepare themselves to earn a four-year bachelor's degree in nursing, healthcare administration, or related disciplines. The Clarion University of Pennsylvania Online also offers a fully-online bachelor's of science in allied health leadership for those who want to pursue healthcare management careers.
Location: Pittsburg, PA
Duration: Four terms
Accreditation: Middle States Commission on Higher Education
Tuition: $9,829 per semester (residents); $11,108 per semester (non-residents)
Northwest-Shoals Community College
The Northwest-Shoals Community College in Muscle Shoals, Alabama offers a CAAHEP-accredited associate degree in applied science with a medical assisting technology emphasis as well as short-term certificates in phlebotomy and medical billing and coding.
Students may complete some of their credits online in a hybrid learning environment and some classes require attendance on-campus. Students in the medical assisting technology degree program are prepared to assist medical professionals and perform administrative duties in clinical settings.
The 13-credit short-term certificate in phlebotomy prepares graduates to work in a variety of healthcare settings including acute care, hospital laboratories, and emergency clinics under the supervision of medical laboratory technologists or laboratory managers. Graduates of this program are well-prepared with knowledge of safety protocols and procedures for handling human blood gained through classroom and clinical instruction. Students also have the option of adding on studies in medical billing and coding which prepares them for the administrative tasks expected of a medical assistant.
Location: Muscle Shoals, AL
Duration: two semesters
Accreditation: CAAHEP
Tuition: $9,360
How Long Does it Take to Become a Medical Assistant?
The short answer is approximately one to two years. Most states do not have minimum educational requirements for medical assistants. Many medical assistant positions require a minimum of a high school diploma or GED and some clinics offer on-the-job training for medical assistants with postsecondary degrees. This typically entails several months of supervised practical experience in a clinical setting.
Some positions require a professional certificate or diploma or a two-year associate's degree in medical assisting. Certificate or diploma programs in medical assisting typically take one year to complete while associate's degrees can be completed in two years and often include a practicum to complement to required coursework.
How To Become a Medical Assistant – Step-by-Step Guide
Step One: Graduate from High School or Earn a GED (Four Years)
The first step to many rewarding careers is graduating from high school and earning a high school diploma or GED equivalent. High school students wanting to enter a reputable educational program for medical assisting should take as many courses as possible in biology, chemistry, anatomy, business, and computer skills.
Step Two: Complete a Medical Assisting Program (One Year or More)
When searching for a certificate or a two-year associate's degree program in medical assisting, it is essential to look for accredited programs. Students who want to ensure they are receiving the highest quality educational instruction should seek out colleges and universities with regional, national, or programmatic accreditation. As previously mentioned, the two programmatic accrediting bodies for medical assisting are Commission on Accreditation of Allied Health Education Programs (CAAHEP) and Accrediting Bureau of Health Education Schools (ABHES).
To gain practical administrative and clinical experience, programs accredited by CAAHEP and ABHES require a supervised, unpaid practicum experience to round out the theoretical components of the educational instruction offered in their programs. Ideally, students should complete practicum hours in a setting similar to the one in which they aspire to work.
Step Three: Pass a Certification Examination (Timeline Varies)
To become eligible to take a medical assisting certification exam, candidates must meet certain criteria. These typically include completing an accredited medical assisting program with a supervised clinical work experience and passing an exam.
Detailed information about certification exams for medical assistants can be found below in the certifications and licensure section of this article below.
Step Five: Pursue Continuing Education
Whether a medical assistant has a high school diploma, professional certificate, or a two-year associate's degree, continuing education is required to renew certification. Pursuing continuing education also shows professional commitment to the field, and most educational programs in medical assisting prepare graduates for clinical work as well as future educational and professional advancement. A medical assistant with an associate's degree can choose to take specialized classes or pursue a four-year degree in nursing or a related administrative or clinical healthcare profession to meet continuing education requirements.
What Do Medical Assistants Do?
By and large, medical assistants divide their time between administrative and clinical tasks in healthcare facilities. While some educational programs prepare medical assistants for work in specialized administrative or clinical roles, most professionals are trained to perform work behind a desk and in clinical support roles.
Typical administrative and clinical job responsibilities performed by medical assistants are listed below:
Administrative tasks:
Collecting patient information
Entering patient information into the electronic medical record database
Accepting payment
Billing patient insurance
Sending electronic prescriptions to pharmacies
Scheduling patients for follow-up appointments
Communicating post-visit instructions from a physician, physician assistant, or nurse practitioner
Clinical tasks:
Leading patients to examination rooms
Documenting patient medical history
Taking patients vital signs
Preparing patients for medical procedures
Assisting physicians, physician assistants, or nurse practitioners with clinical procedures
Collecting specimens for laboratory tests
Disinfecting examination rooms and instruments
Medical Assistants Certifications & Licensure
Most states do not require medical assistants to hold professional certification for employment. However, some positions do require certification, and medical assistants who want to be competitive in the job search should consider earning certification to demonstrate their knowledge and commitment to the profession.
The National Commission for Certifying Agencies accredits five certifications for medical assistants. Here is a list of the certification exams and their accrediting bodies:
Certified Clinical Medical Assistant (CCMA) from the National Healthcareer Association
Certified Medical Administrative Assistant (CMAA) from the National Healthcareer Association
Certified Medical Assistant (CMA) from the American Association of Medical Assistants (AAMA)
National Certified Medical Assistant (NCMA) from the National Center for Competency Testing
Registered Medical Assistant (RMA) from the American Medical Technologists
Certifications typically involve an education and experience review, as well as an examination. Each credential has its own renewal procedures and continuing education requirements, which can be found on the websites of the certification authorities above.
How Much Do Medical Assistants Make?
The average annual salary for a medical assistant is $33,610 (BLS 2019); however, salaries vary depending on education, experience, and location of employment. The top salary earners in the 90th percentile earn $47,250 or more, while the lowest salary earners in the 10th percentile earn approximately $24,790 or less (BLS 2019).
PayScale.com (2020) reports similar data for medical assistants listing their average annual salary as $32,840. Data from Payscale.com also shows that medical assistants report a high level of job satisfaction and that additional income in the form of bonuses, commissions, and profit-sharing options, ranging from $500 to $1,000 are available in some positions.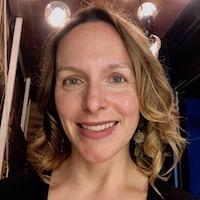 Rachel Drummond
Writer
Rachel Drummond is a freelance writer, educator, and yogini from Oregon. She's taught English to international university students in the United States and Japan for more than a decade and has a master's degree in education from the University of Oregon. A dedicated Ashtanga yoga practitioner, Rachel is interested in exploring the nuanced philosophical aspects of contemplative physical practices and how they apply in daily life. She writes about this topic among others on her blog (Instagram: @racheldrummondyoga).