Often called oral architects, prosthodontists are experts at rebuilding a smile. They can repair damaged or missing teeth with the use of artificial materials. Typical procedures performed by prosthodontists include crowns, bridges, dental implants, dentures, and veneers. While some of these procedures can be completed by a standard dentist, prosthodontists have specialized education and experience for more complicated cases.
Prosthodontics is one of the ten specialties recognized by the American Dental Association. In order to earn board certification from the American Board of Prosthodontics (ABP), candidates must complete dental school, an additional three or more years of prosthodontics residency, and pass a battery of exams. This process can take anywhere from 11 to 13 years post-high school depending on the level of residency and additional education. However, this career can be quite lucrative, with an average salary of $214,870 per year (Bureau of Labor Statistics May 2020).
The most common place of employment for prosthodontists is in a dental clinic, although some may work in dental labs or dental hospitals. Typical job duties include meeting with patients, assessing dental care needs, diagnosing dental diseases, performing procedures, placing implants, and maintaining client records. At the end of the day, their goal is to help restore a patient's ability to speak clearly, eat easily, or smile without worrying about their appearance.
Continue reading to learn what it takes to enter this detail-oriented specialized career, including education requirements and how to get licensed.
Prosthodontist Specializations & Degree Types
All prosthodontists must first earn a degree in dentistry. The two degrees a dentist can earn include a DDS (doctor of dental surgery) or a DMD (doctor of medicine in dentistry). Both degrees have the same education, and it is up to the university to determine which degree they award.
After completing dental school, aspiring prosthodontists must complete additional education and residency. They can earn a master's of science, certificate, or PhD in prosthodontics. Master's and certificate programs take three years to complete, while a PhD will take five to seven years.
Admissions Requirements for Prosthodontist Programs
Because of the advanced nature of prosthodontist education, admission requirements can be stringent. Typical requirements include already having completed a dentistry degree, Advanced Dental Admissions Test (ADAT) scores, letters of recommendation, work experience, a completed dental residency, an up-to-date CV or resume, and a personal statement.
Many schools utilize the American Dental Education Association (ADEA) Postdoctoral Application Support Service (PASS). Applicants complete one standardized application, which they can use to apply to over 700 advanced dental education programs.
Prosthodontist Program Accreditation
Students must ensure that the dental program they attend is accredited by the Commission on Dental Accreditation, as this is required in order to earn licensure through the American Dental Association. Accreditation certifies that a program has met a minimum standard of quality in faculty, curriculum, and facilities.
Many dental schools require applicants to have attended an accredited institution. Therefore, students should also ensure that any undergraduate degree they earn before applying for dental school is, at a minimum, regionally or nationally accredited by an agency recognized by the US Department of Education.
On-Campus Prosthodontist Degree Programs
Loma Linda University – School of Dentistry
Dentists can complete their three-year prosthodontics program at the Loma Linda University School of Dentistry. Students in this program can choose to complete either a master's of science or a master's of science in dentistry. The first is ideal for students who want to work in research or higher education, while the latter is for students who want to work in the field. Both tracks qualify graduates for ABP certification.
Students who have already completed the prosthodontics program can also complete the fellowship in prosthodontics and digital technology program. This one-year advanced education program provides additional hands-on training in the prosthodontics clinic as well as additional seminars and courses. Admission to both programs is highly competitive, with only four students admitted to the prosthodontics program each year and only one to two to the fellowship.
Location: Loma Linda, CA
Duration: Three years
Accreditation: Commission on Dental Accreditation (CODA)
Tuition: $19,670 per quarter
University of Buffalo – School of Dental Medicine
The prosthodontics certificate program at the University of Buffalo School of Dental Medicine has a specialty focus on dental technology. In addition to the more traditional prosthodontics techniques, students in this program will learn how to use digital scanners, design software, and other state-of-the-art technology. They will even get experience in the in-house milling center.
There are three degree options in this program, including a master's of science in biomaterials, a master's of science in oral sciences, and a PhD. In all three programs, students spend approximately 60 percent of their time working directly with patients.
Required coursework in the master's program includes scientific writing, the dynamics of bone, clinical implant dentistry, removable prosthodontics, and head and neck anatomy.
Location: Buffalo, NY
Duration: Three years
Accreditation: Commission on Dental Accreditation (CODA)
Tuition: $23,100 tuition per year
Marquette University – School of Dentistry
The only dental program in Wisconsin is at the Marquette University School of Dentistry. In addition to general dentistry, they offer several advanced programs, including prosthodontics. The three-year program earns graduates a master's of science in prosthodontics. Courses are structured to progressively train residents in the clinical skills necessary to perform complex prosthodontic procedures. Each student is assigned their own study area and laboratory bench, affording them the space necessary to complete their work.
One highlight of this program is that residents are required to complete a biomedical research project in addition to extensive clinical work. Expert faculty in this field assist residents in completing their original research that can help further the field of prosthodontics. This competitive program only accepts two residents each year, which affords students ample one on one instruction.
Location: Milwaukee, WI
Duration: Three years
Accreditation: Commission on Dental Accreditation (CODA)
Tuition: $1,205 per credit
University of Minnesota – School of Dentistry
Graduates of the three year prosthodontics residency at the University of Minnesota School of Dentistry have the necessary skills to excel as prosthodontists. With a combination of didactic coursework and clinical training, students will be prepared for a career either working with patients, as researchers, or as teachers. Students will also receive extensive training in how to review dental literature, how to develop research methodology, and patient care.
This school is the only dental school in the northern states between Wisconsin and the Pacific Northwest. Students and patients travel from a five-state radius to receive training and treatment here. Prosthodontics students train in a state-of-the-art implant surgical suite and lab. As part of the program, students are awarded a 25 percent postdoctoral appointment where they are expected to teach other students. This appointment comes with a stipend, making this program relatively affordable.
Location: Minneapolis, MN
Duration: Three years
Accreditation: Commission on Dental Accreditation (CODA)
Tuition: Students receive a stipend that covers all but $6,000 for the first year and $10,000 for years two and three.
Columbia University – College of Dental Medicine
Licensed dentists can complete prosthodontics training at the Columbia University College of Dental Medicine. This three-year program prepares students for a career in academia, research, or working with patients. Studies are a balance of theory classes and hands-on clinical training. Procedures students learn include removable, fixed, implant, and maxillofacial prosthodontics. There is even additional training in implant surgery.
Students in this program will work closely with students in other specialty programs to provide comprehensive care for patients. Departments that they may collaborate with include periodontics, pediatrics, and oral and maxillofacial surgery. Students who complete this program earn a master's of science in prosthodontics and are eligible to sit for ABP certification exams.
Location: New York, NY
Duration: Three years
Accreditation: Commission on Dental Accreditation (CODA)
Tuition: $90,677 per year for tuition and fees
Harvard University – School of Dental Medicine
The advanced graduate program in prosthodontics at Harvard University School of Dental Medicine can lead to a master's of medical science or a doctor of medical science, depending on the course of study and length of time at the school. The master's degree requires a minimum of three years, and the doctorate, four. All students begin their studies with intensive oral biology courses to understand how the mouth and face function. These are followed by courses in biostatistics and literature review courses.
As part of their program, students will participate in research, patient care, and teaching so they will be prepared for a career in academia, at a lab bench, or in a clinic. Clinical training happens at the Harvard Dental Center and at rotations in world-renown facilities. Graduates of this program are eligible to sit for the ABP certification exam.
Location: Boston, Ma
Duration: Three years for master's, four years for a doctorate
Accreditation: Commission on Dental Accreditation (CODA)
Tuition: $66,284 per year for tuition
Online or Hybrid Prosthodontist Degree Programs
Due to the hands-on nature of prosthodontist training, there are no fully online or hybrid programs. However, there are online or hybrid programs that can supplement prosthodontics training or can help foreign dentists complete the requirements to practice dentistry in the US.
University of Southern California – Herman Ostrow School of Dentistry
Licensed dentists and prosthodontists can complete the online certificate or master's in orofacial pain through the University of Southern California. The primary focus is on the diagnosis, treatment, and pathology of orofacial pain.
Prosthodontists will find this program useful as it builds on the education and training they have already received. This program is designed for practicing dentists and is considered part-time, allowing professionals to continue to work while completing their studies.
Ninety percent of the coursework is completed online, and 10 percent are in-person hands-on educational activities. Most in-person coursework is taught during the summer semesters. To graduate, students must complete a capstone project which must involve original research. Admission requirements include holding a DDS or equivalent, a current CV, a letter of intent, three letters of recommendation, and a completed application.
Location: Los Angeles, CA
Duration: 12.5 months for the certificate and 37 months for the master's
Accreditation: Western Association of Schools and Colleges (WASC)
Tuition: $1995 per unit
Dentists considering a career in prosthodontics should consider the online advanced prosthodontics course from the California Implant Institute. While this program is not accredited, it can give aspiring prosthodontics in-depth insight into this career, help them determine if this field is a good fit, and provide a head start for material that will be covered in a formal program. Students are able to complete this program at their own pace as all materials are available once tuition has been paid.
Topics covered in this program include proper data collection, material selection, how to design full arch implants, removable implants, and treatment planning for comprehensive cases. As part of tuition, students will have access to the Novadontics software, where they will learn how to design implants.
Location: San Diego, CA
Duration: One month
Accreditation: N/A
Tuition: $1,495
University of Washington – School of Dentistry
The University of Washington School of Dentistry offers continuing education courses online for practicing prosthodontics and dentists. They also have an outstanding in-person prosthodontics residency program. The online classes meet the requirements for continuing education for most dental licensing agencies as well as most board certifications, including the ABP.
Online course offerings change as new courses are developed. Current course offerings include treating patients with mild-moderate special needs, bloodborne pathogens training, Covid-19 and the dental provider, and infection control, emerging infectious diseases, and vaccines during and after Covid-19.
Location:
Duration: Two to three hours
Accreditation: Commission on Dental Accreditation (CODA)
Tuition: Free to $75
University of Texas Health, San Antonio – School of Dentistry
Dentists who have completed their education abroad must complete additional training and education in the US to be eligible for licensure. International students who want to complete their prosthodontics training in the US often must have a DDS in order to apply. Students can complete a two-year online hybrid DDS program at the University of Texas Health San Antonio School of Dentistry.
This program encompasses the last two years of traditional dental school. Most coursework is completed online with in-person clinical experiences to gain the necessary hands-on training. Admission requirements for international applicants include official transcripts with English translations and evaluations, a passing score on the National Board Dental Examinations test, TOEFL or IELTS test scores, and dental-related work experience.
Location: San Antonio, TX
Duration: Two years
Accreditation: Commission on Dental Accreditation (CODA)
Tuition: $77,148 per year
How Long Does it Take to Become a Prosthodontist?
Prosthodontists must earn a bachelor's degree, complete dental school, and finish a prosthodontist education or residency program. As such, it can take anywhere from 11 to 13 years of education post-high school to become a prosthodontist. Timelines can vary based on the level of education completed in the prosthodontist program.
How To Become a Prosthodontist- Step-by-Step Guide
Step 1: Graduate from High School or Complete a GED (Four Years)
The journey towards becoming a prosthodontist starts with completing high school or earning a GED. Not only does this demonstrate a minimum level of education, but it is also required for admission to most bachelor's degree programs. Students should focus on classes such as biology, chemistry, and math.
Step 2: Complete a Bachelor's Degree (Four Years)
In order to be considered for admission to dental school, candidates must complete a bachelor's degree. Most dental schools require applicants to have earned a bachelor of science in biology, biochemistry, pre-med, pre-dentistry, or a related field. Students should maintain a high GPA as well as admission to dental school can be competitive.
Step 3: Take Dental School Admission Test (Timeline Varies)
Most dental schools require applicants to take the Dental School Admission Test. It is recommended that students take this test one year before their intended dental school start date. This exam costs $495 and takes five hours. Extensive preparation materials are available on the American Dental Association website.
Step 4: Attend Dental School (Four Years)
All dental schools in the US and Canada take four years to complete. Classes are a combination of lectures, labs, and clinicals, providing students with a well-rounded experience. These programs are only offered in a full-time, in-person format and can be quite rigorous.
Step 5: Obtain a State Licensure (Timeline Varies)
Dentists must be licensed to practice in all 50 states. Licensing requirements vary by state but typically involve a national-level exam, clinical experience, a background check, and proof of completing dental school. More details can be found in the certification and license section below.
Step 6: Attend Prosthodontist Training and Residency (Three or More Years)
Prosthodontists must attend specialty training to learn the specialized skill needed for this career. These programs can be a certificate, master's, or PhD, depending on the school and path chosen. Most dentists complete a three-year program that includes a residency, lecture classes, and hands-on skills labs.
Step 7: Earn Board Certification (Timeline Varies)
While not required, it is industry standard for prosthodontists to earn board certification through the American Board of Prosthodontics. Candidates must apply for board certification then sit for a series of exams in order to earn the title of Board Certified Prosthodontist. More details about board certification can be found in the certification and licensing section below.
What Do Prosthodontists Do?
The primary goal of a prosthodontist is to restore the use, look, and comfort of a patient's teeth using artificial materials. They typically work in a dental office, although they may work in more sophisticated dental hospitals or labs. Typical day-to-day duties for prosthodontists include:
Meeting one on one with patients to assess the condition of their teeth
Examining x-rays to determine the extent of a patient's condition
Diagnosing oral medical conditions based on a physical exam, imaging, and lab tests
Educating patients about the recommended course of treatment
Performing procedures such as installing a crown, applying veneers, or filling a cavity
Placing permanent oral implants when necessary
Fitting and placing removable dental implants such as dentures
Performing extensive mouth reconstruction in the case of trauma or disease such as cancer
Consulting with other physicians and dentists on more complicated cases
Maintaining client records
Prosthodontist Certifications & Licensure
Most prosthodontists earn board certification through the American Board of Prosthodontics (ABP). This voluntary certification signals to employers and patients that the certificate holder has achieved a high level of education and competency in prosthodontics. Candidates may apply to take the exams once they are within six months of completing their residency.
To earn board certification, candidates must complete a three-year prosthodontics residency program and pass several exams. There are four exams offered by the ABP. They are Section A, B, C, and D. Each section has only one part, except section B, which has three parts. To achieve certification, students must complete one of three exam pathways. They are:
Section A and B (all three parts)
Section A, any two parts of section B, and section C
Section A, any two parts of section B, and section D
Board certification exams are typically offered at testing sites across the country in April of each year. The application for candidacy for the exams costs $250, and each exam costs $500.
Prosthodontists must hold a state license in order to practice dentistry. Almost all states require dentists to have completed a Commission on Dental Accreditation (CODA) accredited dental school program. All state dental licensing boards require candidates to pass Part I and Part II of the written National Board Dental Examination offered by the Joint Commission on National Dental Examinations.
Lastly, many states have a clinical component requirement: either an exam, which is the most common path, or a postgraduate educational program. Other state licensing requirements can include a minimum age, proof of malpractice insurance, attestation of good moral character, CPR or basic life support certification, vaccinations, background check, and even an in-person interview.
Candidates should contact their local boards to ensure they have the necessary qualifications.
How Much Do Prosthodontists Make?
According to the Bureau of Labor Statistics (May 2020), the 530 prosthodontists earn $214,870 per year on average. The percentiles for wages are as follow:
10th percentile: $ 80,270
25th percentile: $ 119,710
50th percentile (median): >$208,000 per year
75th percentile: >$208,000 per year
90th percentile: >$208,000 per year
Please note that the BLS does not give specific figures for ranges in excess of $208,000.
Prosthodontist Career Alternatives
Here are some alternatives to a career as a prosthodontist.
Become a Chiropractor
Chiropractors perform physical adjustments and manipulations to patients to improve mobility, ease pain, and correct posture. Treatment can be short-term for an acute injury or long-term for chronic illnesses. Most treatments are focused on the spine, although all parts of the body can be adjusted.
Typical Education: Doctor of chiropractic (DC)
Licensing or Certifying Organization: National Board of Chiropractic Examiners
Become a Podiatrist
Doctors who focus on the lower leg, ankle, and foot are called podiatrists. These physicians have attended a dedicated college of podiatric medicine. They are employed at hospitals, clinics, and outpatient centers where they provide specialized care to patients who have an injury, disease, degenerative condition, or birth defect of the lower leg.
Typical Education: Doctors of podiatric medicine (DPM)
Licensing or Certifying Organization: American Board of Foot and Ankle Surgery (ABFAS), the American Board of Podiatric Medicine (ABPM), and the American Board of Multiple Specialties in Podiatry (ABMSP)
Become a Pharmacist
Pharmacists are responsible for dispensing prescription medications according to physician's orders as well as educating patients on how to take their medications. They must ensure that medications dispensed won't interact with other medications a client is currently taking. In many jurisdictions, they can also administer vaccines.
Typical Education: Doctor of Pharmacy (PharmD)
Licensing or Certifying Organization: Board of Pharmacy Specialties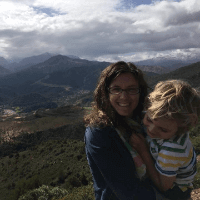 Kimmy Gustafson
Writer
Kimmy is a freelance writer with extensive experience writing about healthcare careers and education. She has worked in public health, at health-focused nonprofits, and as a Spanish interpreter for doctor's offices and hospitals. She has a passion for learning and that drives her to stay up to date on the latest trends in healthcare. When not writing or researching, she can be found pursuing her passions of nutrition and an active outdoors lifestyle.