The surgeries and procedures performed every day to save and improve the quality of life would not be possible without anesthesia. Before anesthesia, doctors could only offer their patients alcohol, opiates, or something to bite on. The first surgery performed with anesthesia was in 1846. Since then, local, general, regional, and sedation anesthetics techniques have been developed and are administered by specialized doctors called anesthesiologists.
It can be easy to picture anesthesiologists sitting at the head of a patient during surgery, monitoring their vitals. While this is commonplace for anesthesiologists, they do so much more. They can provide pain relief for chronic pain or cancer patients or may place epidurals for laboring mothers. They also meet with patients before procedures to gather medical history and explain the anesthetic plan. After procedures, they monitor patients to ensure they safely recover from the anesthetic.
Anesthesiologists must complete four years of medical school followed by a three or more year residency in anesthesiology. Within anesthesiology, there are several subspecialties doctors can pursue, including pediatrics, cardiac, obstetrics, and sleep medicine. All this education and training can translate into a very lucrative career. According to Business Insider (2021), anesthesiology is the number-one paying profession in the country, with an average salary of $271,440 per year.
Currently, there are approximately 33,800 anesthesiologists in the US. The number of jobs for anesthesiologists is anticipated to stay relatively even between 2019 and 2029, with only a projected 200 new positions in this field, according to the Bureau of Labor Statistics (2021).
The road to becoming an anesthesiologist can be long, but dedicated students will find the path worthwhile. Continue reading to learn how to become an anesthesiologist.
Featured Programs (Popular Pre-Med Majors)
University of West Florida
Online BS - Clinical Lab Sciences (MLT Cert Required)
Visit Site
MedCerts
Medical Lab Assistant Certification Training (CMLA)
Visit Site
Sponsored
Anesthesiologist Specializations & Degree Types
Anesthesiology is a specialization in medicine. After completing four years of medical school, students must complete at least a three-year residency training where they learn the techniques needed to become an anesthesiologist. All anesthesiologists must be licensed doctors of medicine (MD) or doctors of osteopathy (DO).
Within the field of anesthesiology, there are several options for doctors to further narrow their focus with specialization. These include:
Cardiac
Pediatric
Neuroanesthesia
Obstetrics
Hospice or palliative care
Sleep medicine
Pain relief
Admissions Requirements for Anesthesiologist Programs
To become an anesthesiologist, students must go through two competitive admissions processes. The first is admission to medical school. Requirements for admission often include MCAT scores, letters of recommendation, prerequisite coursework, a completed application, application fees, and official transcripts.
The second admission is to residency. Students apply for residency during their final year of medical school. In addition to an application, letter of intent, references, and official transcripts, applicants will complete a site visit and an in-person interview. Residencies are assigned through a system called The Match. Residents submit a list of their top programs, and programs submit lists of their top picks for residents. Matches are released in the third week of March.
Anesthesiologist Program Accreditation
Attending an accredited medical school is a requirement for most residency programs as well as state licensure. Accreditation guarantees that a program meets a high standard of quality in faculty, facilities, and curriculum.
The Commission on Osteopathic College Accreditation (COCA) accredits doctor of osteopathy (DO) programs, and the Liaison Committee on Medical Education (LCME) accredits doctor of medicine (MD) programs. Residencies also must be accredited in order to meet the requirements for board certification. The Accreditation Council for Graduate Medical Education (ACGME) accredits residencies.
On-Campus Anesthesiologist Residency Programs
A career as an anesthesiologist starts by completing four years of medical school followed by an anesthesiology residency. Students don't pay for residency, but rather they receive an annual salary. For the program below, a starting pay is listed instead of tuition. Here is a list of medical schools with top anesthesiology residency programs.
Stanford University – School of Medicine
The anesthesiology residency at the Stanford University School of Medicine takes place in the prestigious Stanford Hospital. In addition to regular residency training, doctors in this program have the opportunity to complete training in pediatrics, internal medicine, global health, and more. There is even an opportunity to complete research through the Stanford Fellowship in Anesthesia Research and Medicine (Stanford FARM) program.
As a teaching and research hospital, innovation and exploration are at the core of the anesthesiology residency. Students are required to complete a one- to three-month rotation in research with a faculty mentor. Other highlights of this program include a mock Objective Structured Clinical Examination (OSCE), a perioperative rotation, short lectures at convenient times, and the opportunity to take international medical trips.
Location: Palo Alto, CA
Duration: Four years
Accreditation: Liaison Committee on Medical Education (LCME)
Pay: Starting at $66,393.60 per year
The Johns Hopkins Medical School anesthesiology residency is ranked number one in the nation by US News & World Report. This prestigious program takes three years to complete and starts with an intensive one-month orientation. During orientation, residents will work one-on-one with a dedicated faculty member to learn intraoperative techniques.
Upon completion of orientation, residents then participate in one-month rotations in obstetrics, intensive care, general surgery, pediatrics, and pain management. There are also several months of elective rotations to allow residents to focus on their interests. If an area of interest isn't available at Johns Hopkins, it is not uncommon for residents to travel to partner hospitals to complete their rotations.
Location: Washington DC
Duration: Three years
Accreditation: Liaison Committee on Medical Education (LCME)
Pay: $58,470 per year on average
Duke University – School of Medicine
Not only is the Duke University School of Medicine anesthesiology program ranked number four in the nation by US News & World Report, but it also has some of the top faculty in the country teaching in its program. Residents of this program can choose a three-year standard, a four-year advanced, or a five-year research residency. Rotations in years one and two in pain management and perioperative medicine can help standard residency students determine what, if any, specialty they will choose.
All residents will have the opportunity to participate in research, should they so choose. In addition to hands-on training, residents also participate in lectures, seminars, and presentations to further their knowledge of anesthesiology. As Duke is always looking to improve their program, residents are encouraged to submit feedback about the lecturers and instructors to ensure sessions remain relevant.
Location: Durham NC
Duration: Three years
Accreditation: Liaison Committee on Medical Education (LCME)
Pay: Starting at $58,020 per year
Columbia University – Vagelos College of Physicians and Surgeons
Interns in the anesthesiology residency at Columbia University are trained in the tradition of patient care, education, and research that is a hallmark of this program. Residents explore three primary areas throughout the program: preoperation, intra-operative, and postoperative anesthesia care. Students are encouraged to become self-directed learners who have high ethical standards and strong research skills.
Part of the anesthesiology residency at Columbia includes didactic courses to further a doctor's education. Grand rounds are every Thursday morning from 7:00 to 8:00 in the morning, prior to rounds. There are also core curriculum conferences once a week in the afternoon. Classes are taught by top Columbia faculty as well as by renowned visiting professors.
Location: New York, NY
Duration: Four years
Accreditation: Liaison Committee on Medical Education (LCME)
Pay: Starting at $73,439
University of Michigan Medical School
Ranked number six in the nation, the anesthesiology residency at the University of Michigan Medical School is one of the largest in the country. Because of the high number of students in this program, there is the opportunity for more diverse clinical settings as well as more complex cases. Each resident is assigned a faculty mentor with whom they work throughout their three years in the program. The role of these advisors is to evaluate residents on a daily basis to ensure they are progressing through the program at a satisfactory pace.
In addition to competitive residency pay, the University of Michigan offers residents several other enticing benefits such as a year lump sum payment, conference stipends, paying for exam fees, and a personal iPad.
Location: Ann Arbor, MI
Duration: Three years
Accreditation: Liaison Committee on Medical Education (LCME)
Pay: Starting at $62,083 per year
Online or Hybrid Degree Programs Related to Anesthesiology
Because anesthesiology residencies are hands-on, there are no hybrid or fully online programs. Some programs may offer some online coursework, but the majority of the programs must be completed in person.
However, there are online programs for continuing education courses, and nurse practitioner programs for nurses specialize in anesthesia, called certified registered nurse anesthetists.
Loma Linda University – School of Nursing
Loma Linda University School of Nursing offers a doctor of nursing practice (DNP) degree for certified registered nurse anesthetists (CRNAs). The first six months of this program can be completed through a hybrid format of primarily distance learning, while the remainder of the courses follows a more traditional cohort format. This program can only be completed in an online format.
This program boasts a 100 percent pass rate on the national certification exam on the first attempt and a 100 percent placement rate for graduates. Upon graduation, these advanced practice anesthesia nurses are prepared to provide anesthetics to patients in every setting, including surgery. In fact, CRNAs are often the sole anesthetic providers in rural hospitals.
Location: Loma Linda, CA
Duration: 39 months
Accreditation: Council on Accreditation of Nurse Anesthesia Educational Programs
Tuition: $1090 per credit
The doctor nursing practice for CRNAs at Baylor College of Medicine can be completed in just two years. This program is offered in an online format, with only three on-campus visits required. This allows nurses to continue working while pursuing a new career path. Nurses must already hold a master's of science in nursing in order to be eligible for this program.
Courses nurses will take as part of this program include biostatistics, translational research, evidence-based anesthesia practice, and influencing healthcare policy. At the end of the program, students come to campus to defend their doctoral thesis. One hundred percent of the most recent graduates had job placements upon graduation.
Location: Houston, TX
Duration: Two years
Accreditation: Council on Accreditation of Nurse Anesthesia Educational Programs
Tuition: $1,838 per credit
Mayo Clinic Anesthesiology Continuing Medical Education
Board-certified anesthesiologists must complete 250 hours of continuing medical education every 10 years. The Mayo Clinic Anesthesiology Continuing Medical Education department offers online and in-person opportunities for anesthesiologists to further their education while meeting renewal requirements. Courses offered change frequently, so doctors should check often in order to take advantage of the many learning opportunities.
Some of the CME courses are lecture-based, while other ones can be live-streamed conferences. This allows anesthesiologists to complete their continuing education requirements without having to travel. Some courses offer a significant number of credits and can be a convenient way to complete many hours at once.
Location: Rochester, MN
Duration: Varies in length
Accreditation: Approved by the American Board of Anesthesiology
Tuition: $399 or more per course
American Society of Anesthesiologists
The American Society of Anesthesiologists (ASA) is one of the top professional associations for anesthesiologists. Among the many membership benefits, they offer continuing medical education courses. These courses are available online so physicians can complete them at their leisure. Some of them are even complimentary to members of the ASA.
The courses offered cover various topics from coding and billing to trends in healthcare and techniques. Most courses are simple modules that can be complete after watching a video, completing some reading, and passing an exam. However, there are some SIMSTAT courses that simulate scenarios in game-like environments to teach new skills.
Location: Schaumburg, IL
Duration: Seven semesters
Accreditation: Approved by the American Board of Anesthesiology
Tuition: Free to $1,500
Another continuing medical education provider that offers online courses is AudioDigest. They offer continuing education for almost all specialties, including anesthesiology. AudioDigest can be accessed on a laptop or mobile device for ease of use, whether in the office or the on-call room. Anesthesiologists can find clinical lectures that pertain to their area of interest and earn continuing education credits by listening to the audio clips and passing a posttest.
Topics covered are updated frequently and are only valid for credit for 15 months. This keeps content relevant and at the forefront of new research. Anesthesiologists can earn one credit for a course as short as 30 minutes and more credits for longer audio clips. This makes this a convenient platform for busy professionals.
Location: Glendale, CA
Duration: 30 minutes on up
Accreditation: Approved by the American Board of Anesthesiology
Tuition: Memberships start at $399 per year
How Long Does it Take to Become an Anesthesiologist?
Anesthesiologists must complete a bachelor's degree, medical school, and a residency. Because of the extensive education and training required, it takes at least 11 years to become an anesthesiologist. However, it can take much more if a dual specialty or specialization is completed.
How To Become an Anesthesiologist – Step-by-Step Guide
Step 1: Graduate from High School or Obtain a GED (Four Years)
Education for anesthesiologists starts with completing high school or obtaining a GED. This first step demonstrates a minimum level of education as well as a commitment to completing a course of study. Aspiring anesthesiologists should focus on science and math coursework in addition to advanced placement classes that can help them earn college credit.
Step 2: Complete a Bachelor's Degree Program (Four Years)
While pre-med is the most popular major for students looking to pursue a career in medicine, many other majors can also prepare students for this career. They include health science, psychology, biology, chemistry, and even exercise physiology. Students should be aware of the prerequisite coursework required by many medical schools and should strive to complete it with the highest grades possible. Medical school admission can be very competitive, so having a high overall GPA and robust volunteer experience or work experience can be essential.
Step 3: Take the MCAT (Timeline Varies)
Most medical schools require applicants to take the Medical College Admission Test. Students will take this exam in the fall of the year before when they hope to start medical school. Typically this is during most students' junior year. This exam is a standardized test and evaluated students' problem-solving skills, critical thinking, and knowledge of scientific concepts.
Step 4: Apply for Medical School (Timeline Varies)
Medical school applications are typically due during the summer between a student's junior and senior years. Some schools may take applications into the early fall. The American Medical College Application Service (AMCAS) is a common application used by many medical schools. Students complete one application, upload documentation such as test scores, recommendations, and transcripts, and then use it to apply to all the medical schools of their choice.
Step 5: Attend Medical School (Four Years)
Upon obtaining admission to medical and graduation from their undergraduate degree, students will embark on four years of medical school education. While in medical school, students receive both hands-on training as well as lecture and lab courses that prepare them for caring for patients. Part of medical school is also completing rotations in various specialties in order to determine which residency to apply for. Rotations in a variety of specialties can help aspiring anesthesiologists ensure this is the correct path for them. Also, rotations in anesthesiology can help boost residency applications.
Step 6: Apply for an Anesthesiology Residency (During Medical School)
Residency is when medical students become doctors. Students apply to and interview at the residencies of their choice during the final year of medical school. For anesthesiologists, there are many specializations they can pursue, so students should ensure to choose a program that has their desired interests.
Step 7: Fulfill Residency Requirements (Three to Five Years)
Most anesthesiology residencies take three years to complete, although advanced, specialized, or research-intensive programs can take four to five years to complete.
Step 8: Sit for the National Licensing Exams (Timelines Vary)
All doctors must pass a licensing exam in order to practice. There are two exams. The first is the United States Medical Licensing Exam (USMLE) for those who have completed an MD. The Comprehensive Osteopathic Medical Licensing Examination of the United States (COMPLEX-USA) is for doctors who have completed a DO. Doctors are evaluated on the skills they have obtained and the education completed in both residency and medical school.
Step 9: Obtain State Licensure (Timelines Vary)
In addition to passing a national licensing exam, doctors must apply for licensure with their state's medical board. Requirements for licensure can vary by state but often include completing medical school and residency, among other requirements.
Step 10: Become Board Certified (Timelines Vary)
The last certification anesthesiologists need is board certification through the American Board of Anesthesiology. Details on testing and requirements for board certification are found in the certification section below.
What Do Anesthesiologists Do?
The primary workplace for anesthesiologists is in hospitals providing pain relief to patients. However, they can also be found in outpatient clinics, private physician offices, surgical centers, and academic institutions. Anesthesiologists' duties vary based on the type of patients they are caring for. Typical day-to-day duties can include:
Meeting one-on-one with patients to gather background information on the type of anesthetic they will needs
Developing an anesthetic plan alone or in conjunction with other physicians
Explaining procedure in detail to patients, so they know what to expect
Providing general, sedation, regional, or local anesthetic, as well as nerve blocks
Monitoring patients while under anesthetic
Following up with patients post-procedure to ensure they come out from their anesthetic
Treating any side effects of anesthetics
Consulting with other physicians on when it is safe to discharge a patient post-anesthetic
Maintaining careful client records
Anesthesiologist Certifications & Licensure
In order to practice medicine, anesthesiologists must be licensed by their state's medical board. Licensing can often be a multi-step process and involve national and state testing. Aspiring doctors should contact their local board to ensure they have the necessary qualifications. For example, in Oregon, the requirements are:
Pass required exams including the National Board of Medical Examiners or National Board of Osteopathic Medical Examiners examination (NBME/NBOME), United States Medical Licensing Examination (USMLE), and Federation Licensing Examination (FLEX)
Pass the state board written exam
Have graduated from an accredited medical school
Complete at least a one-year ACGME accredited internship
Anesthesiologists are board-certified through the American Board of Anesthesiology. The requirements to earn board certification are:
Have a current, unrestricted allopathic and/or osteopathic medical license to practice medicine
Complete an Accreditation Council for Graduate Medical Education (ACGME) accredited three-year anesthesiology residency
Graduate from a Liaison Committee on Medical Education (LCME) or American Osteopathic Association (AOA) accredited medical school
Take all three level of Staged Exam including the basic, advanced, and applied test
How Much Do Anesthesiologists Make?
According to the Bureau of Labor Statistics (May 2020), anesthesiologists earn $271,440 per year on average. Currently, there are 33,800 anesthesiologists working in the US. The percentiles for wages are:
10th percentile: $136,180
25th percentile: >$208,000 per year
50th percentile (median): >$208,000 per year
75th percentile: >$208,000 per year
90th percentile: >$208,000 per year
Please note that the BLS does not give specific figures for ranges in excess of $208,000.
Anesthesiologist Career Alternatives
Here are some alternatives to a career as an anesthesiologist.
Become a Certified Registered Nurse Anesthetist
Certified registered nurse anesthetists are advanced practice nurses (related to nurse practitioners) who have completed additional education and training in anesthesia. They may assist anesthesiologists in providing anesthesia, or they may provide anesthetics independently. CRNAs are critical to providing care in remote areas as they are often the only providers who can administer anesthesia at rural hospitals.
Typical Education: Master of science in nursing (MSN) or doctor of nursing practice (DNP)
Licensing or Certifying Organization: National Board of Certification and Recertification for Nurse Anesthetists (NBCRNA)
Become a Gynecologist (OBGYN)
Obstetrician gynecologists are doctors who provide reproductive medical care to women throughout all stages of life. They also provide specialized care to women who are pregnant and help with delivery and postpartum care. Often, they may act as primary care doctors to women.
Typical Education: Doctor of medicine or doctor of osteopathy
Licensing or Certifying Organization: American Board of Obstetrics and Gynecology (ABOG)
Become a Neurologist
Patients with serious neurological disorders can be referred to a neurologist. Neurologists are doctors who have completed their residency in neurology. While there are many general neurologists, some may specialize in fields such as pediatrics, pain management, sleep medicine, and epilepsy.
Typical Education: Doctor of medicine or doctor of osteopathy
Licensing or Certifying Organization: American Board of Psychiatry and Neurology (ABPN)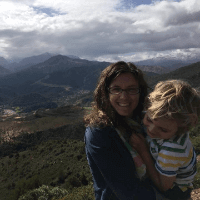 Kimmy Gustafson
Writer
Kimmy is a freelance writer with extensive experience writing about healthcare careers and education. She has worked in public health, at health-focused nonprofits, and as a Spanish interpreter for doctor's offices and hospitals. She has a passion for learning and that drives her to stay up to date on the latest trends in healthcare. When not writing or researching, she can be found pursuing her passions of nutrition and an active outdoors lifestyle.