One of the most famous nurses in history is Florence Nightingale, who helped revolutionize modern nursing during the 19th century. Born in Florence, Italy, in 1820, Nightingale dedicated her life to caring for the sick and injured as a nurse during the Crimean War. Her commitment to providing quality care to soldiers created high medical standards, which are still used today. She is revered as "The Lady With The Lamp" and remembered as a healthcare icon worldwide.
In the 21st century, becoming a registered nurse (RN) remains a challenging and rewarding career path, offering lucrative salary potential and the satisfaction of helping people be healthier.
Those interested in this profession might wonder how long it takes to become an RN. The answer is that it varies depending on one's starting point, but most typically it takes two or more years for those with a high school diploma to become an RN, and as little as one year for those with a non-nursing bachelor's degree.
There are multiple ways to begin a nursing career. Aspiring RNs can pursue a diploma, associate's degree, or bachelor's degree in nursing. Those with a non-nursing bachelor's degree may pursue a bachelor of science in nursing (BSN) in what are called accelerated BSN programs (or ABSN programs).
An RN can either begin practicing as a nurse, or move directly into a graduate nursing program and earn a master of science in nursing (MSN) or a doctor of nursing practice (DNP) degree to become a nurse executive, educator, informatics specialist, clinical nurse leader, or advanced practice registered nurse (APRN). Many graduate nursing programs require some work experience.
Upon completing their education, nurses must obtain licensure from the state where they want to practice, which may require further testing and certification.
Read on to learn how long it takes to become a registered nurse, including a step-by-step career guide, job outlook, salary, and typical work environments.
Registered Nurses: Daily Responsibilities
Every day, nurses must attend to their patient's health and well-being. This involves diagnosing and treating illnesses, administering medications, educating patients about preventative health measures or helping them manage chronic conditions, monitoring vital signs, recording patient information in medical records, and helping surgeons during surgical procedures.
In general, these are the primary responsibilities of nurses:
Diagnose and treat illnesses
Administer medication
Educate patients
Monitor vital signs
Record patient information in medical records
Help surgeons during surgical procedures
Work Environments for Registered Nurses
Nurses work in various environments, from hospitals to private practices and even home health agencies. According to the Bureau of Labor Statistics (BLS), most registered nurses work in hospitals, with approximately 3 percent employed in educational services providing physical therapy.
Here are the top work environments for registered nurses (BLS 2022):
Hospitals; state, local, and private: 60 percent
Ambulatory healthcare services: 18 percent
Nursing and residential care facilities: 6 percent
Government: 6 percent
Educational services; state, local, and private: 3 percent
Nurses face challenges specific to their work environment, so they must develop versatile skills and an understanding of workplace dynamics. Yet, despite these unique difficulties, nurses can provide the quality care patients expect, no matter their work environment.
Career Outlook for Registered Nurses
According to 2022 data from the US Bureau of Labor Statistics (BLS), the career outlook for registered nurses is positive. Job openings in this field are forecasted to grow an impressive 6 percent nationally between 2021 and 2031—roughly equivalent to the national average across all occupations. This growth trend will bring an estimated 195,400 new positions.

Furthermore, career prospects in advanced nursing are expected to surge by 40 percent during the same period. Ultimately, this upswing in job opportunities could provide much-needed relief for a nation currently facing a nursing shortage.
Registered Nurse Salaries
Registered nurses are in high demand and have an average annual wage of $89,010, according to the US Bureau of Labor Statistics (BLS). This is significantly higher than the national average wage for all occupations, which was $61,900.
Salaries correlate with education level, experience, employer, and location. Here are the salary percentiles for RNs (BLS May 2022):
10th percentile: $61,250
25th percentile: $66,680
50th percentile (median): $81,220
75th percentile: $101,100
90th percentile: $129,400
With the necessary qualifications and experience, registered nurses can have the satisfaction of excellent earning potential promoting health and healing in their patients.
Step-by-Step Guide to Becoming a Registered Nurse
Becoming a registered nurse (RN) is an exciting journey that requires dedication, hard work, and passion.
This step-by-step guide provides information on how to get started in this rewarding career and features sample undergraduate nursing programs.
Step 1: Graduate from High School (Four Years)
High school provides the foundation for success in college and beyond, equipping future nurses with the necessary skills and knowledge to excel in their field. It is highly recommended that students studying toward a nursing degree focus on science and mathematics while attending high school, as these are essential to success during college-level coursework.
Additionally, it may be beneficial to take extra courses related to chemistry and biology to give them a better understanding of the healthcare field and make them more attractive candidates when applying for nursing programs.
Step 2: Complete an Accredited Undergraduate Nursing Program (One to Four Years)
Undergraduate Nursing Programs
Universities and community colleges offer undergraduate nursing diplomas and degree programs. These programs fulfill the requirements to become a registered nurse in all 50 states.
Undergraduate nursing diplomas and degrees and completion times are as follows:
Licensed Practical or Vocational Nursing (LPN or LVN) Diploma (one year)
Associate Degree in Nursing (ADN) Degree (two years)
Bachelor of Science in Nursing (BSN) Degree (two to four years)
Nursing Program Accreditation
Earning an accredited nursing diploma or degree is essential because it ensures that the curriculum meets standards set forth by the relevant legal and professional organizations. In addition, graduates from accredited programs can be sure they have been prepared to provide quality healthcare and easily acquire licensure or certification.
There are two educational accrediting organizations:
Accreditation Commission for Education in Nursing (ACEN)
Commission on Collegiate Nursing Education (CCNE)
What's more, state boards of nursing require students to graduate from accredited or state-approved programs and will not grant RN licensure to those who attend non-accredited programs.
Step 2A: Enroll in an LVN Diploma Program (12 to 18 Months)
Diploma programs offer entry-level RN qualifications, usually provided through hospitals with partnerships with higher education institutions.
City College of San Francisco – LVN
The City College of San Francisco offers a full-time LVN program at the John Adams Center for those looking to become licensed vocational nurses. This three-semester course covers 18 months and is accredited by the California Board of Vocational Nursing and Psychiatric Technicians.
Graduates who have met all the requirements will be eligible to take the state examination for LVN licensure. The program covers 1,570 hours of clock instruction, 92.5 quarter credit hours, 954 hours in affiliated medical facilities and skills laboratory, and didactic and lab sessions. With its respected reputation, the City College of San Francisco LVN Program is an excellent choice for aspiring LVNs.
Location: San Francisco, CA
Duration: 18 months
Accreditation: California Board of Vocational Nursing and Psychiatric Technicians
Tuition: $46 per credit (residents); $339 per credit (non-residents)
Step 2B: Enroll in an ASN/ADN Program (Two Years)
ADNs offer a two-year program that prepares students to become Registered Nurses (RN).
Lone Star College – ADN
Lone Star College offers an accredited and approved associate degree of nursing (ADN) program, which is divided into two main tracks: the LVN/LP to ADN transition track which aims to give licensed practical nurses and LVNs the tools and knowledge needed to pass their RN state licensure exams, and the Basic Track Nursing Program. This program requires students to attend classes four to five days a week for four consecutive semesters, participating in lectures, labs, and clinical rotations.
Applicants must have completed prerequisite courses before entering the program and have up-to-date vaccination/immunization history. For those currently LVNs or LVPs, the LVN/LP to ADN transition track is an excellent opportunity to expand their nursing knowledge and career opportunities.
Location: Multiple campuses in Texas
Duration: Two years
Accreditation: Accreditation Commission for Education in Nursing (ACEN)
Tuition: $88 per credit
Step 2C: Enroll in a BSN Program (Two Years)
Bachelor of science in nursing (BSN) degrees provide more profound knowledge of medical issues and additional leadership and management training for nurses who wish to take on higher roles in their fields.
University of Washington – BSN
The BSN program at the University of Washington in Seattle offers a comprehensive two-year professional program for those interested in becoming registered nurses. The teaching staff consists of nationally acclaimed faculty, and students also benefit from interactive scenarios in a Learning Lab to safely practice nursing skills before tackling clinical experience.
Undergraduate BSN students enter as college-level juniors and must have 90 or 60-semester college-level credits or a previous bachelor's degree from a non-nursing field completed. Furthermore, they are expected to have completed classes in science and humanities to help them succeed before embarking on the BSN program. With over 1,000 hours of hands-on patient care experience under the supervision of licensed personnel at top-ranked hospitals in Seattle, graduating BSN students will be ready to enter the healthcare profession with confidence and expertise.
Location: Seattle, WA
Duration: Two years
Accreditation: Commission on Collegiate Nursing Education (CCNE)
Tuition: $4,081 per quarter (residents); $13,580 per quarter (non-residents)
Step 2D: Enroll in Second Degree BSN Program (One to Two Years)
A second-degree BSN program is a post-baccalaureate program that provides accelerated coursework for students who possess non-nursing bachelor's degrees and wish to become registered nurses.
University of Florida – Accelerated BSN
The accelerated BSN program offered by the University of Florida College of Nursing is an accelerated course of study for those with a baccalaureate degree or higher in another field to pursue a baccalaureate degree in nursing.
This innovative program is available on both the Gainesville and Jacksonville campuses and has several admission requirements. These include a 3.0 GPA or higher, proficiency in spoken and written English, and completing prerequisite courses in related subjects such as anatomy, physiology, nutrition, psychology, and statistics. This accelerated BSN program allows students to obtain their nursing degrees quickly and efficiently so they can begin their careers in nursing soon after graduation.
Location: Gainesville & Jacksonville, FL
Duration: Two years
Accreditation: Commission on Collegiate Nursing Education (CCNE)
Tuition: $6,380 per year (residents); $28,658 per year (non-residents)
Step 3: Take the NCLEX Exam (Timeline Varies)
The NCLEX, or National Council Licensure Examination, is the official assessment that must be completed for individuals to become a Licensed Practical Nurse (LPN) or a Registered Nurse (RN). It tests applicants' knowledge and clinical skills by the standards of practice set forth by the relevant governing bodies. Passing the NCLEX is necessary for nurses to practice in any state within the United States.
Step 4: Satisfy State Boards of Nursing (SBON) Requirements (Timeline Varies)
Satisfying the requirements of State Boards of Nursing (SBON) involves meeting all the educational and clinical needs set forth by the state where the professional nursing wishes to practice. This includes passing the NCLEX, obtaining licensure or certifications, completing continuing education courses, and adhering to relevant ethical standards.
Step 5: Pursue Specialty Certification (Optional; Timeline Varies)
Professional associations offer various types of specialized nursing certification in patient care areas such as ambulatory care, gerontology, and pediatrics. This type of credential does not usually require any mandated training or assessment; however, it signifies the nurse's skill and expertise in the field, which many employers value and demand.

For instance, nurses can get certified through organizations like the American Association of Critical-Care Nurses or the Wound Ostomy and Continence Certification Board. Additionally, specific nursing roles may necessitate additional certifications such as cardiopulmonary resuscitation (CPR), basic life support (BLS), or advanced cardiac life support (ACLS) certification.
Bottom Line: How Long Does It Take to Become a Registered Nurse?
Generally, becoming a registered nurse (RN) can take anywhere from one to four years after high school. However, this timeframe varies depending on an individual's educational background, licensing goals, and previously completed prerequisite coursework.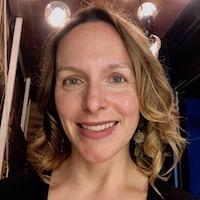 Rachel Drummond
Writer
Rachel Drummond is a freelance writer, educator, and yogini from Oregon. She's taught English to international university students in the United States and Japan for more than a decade and has a master's degree in education from the University of Oregon. A dedicated Ashtanga yoga practitioner, Rachel is interested in exploring the nuanced philosophical aspects of contemplative physical practices and how they apply in daily life. She writes about this topic among others on her blog (Instagram: @racheldrummondyoga).