Being able to communicate is essential to moving through the world. Unfortunately, many people suffer from hearing loss or speech impediments, making communicating difficult. Nearly one in eight Americans suffer from some form of hearing loss, and one in seven children ages three to 17 have a disorder related to ​​voice, speech, language, or swallowing. Thankfully, there are speech-language pathologists ready to help them.

Speech-language pathologists (SLPs), also called speech therapists, are trained professionals who can assess, diagnose, treat, and help prevent swallowing and speech issues. While they primarily work with children, they also work with clients of all ages with various medical conditions, including stroke, brain injury, accident, Parkinson's disease, developmental delays, cleft palate, or hearing loss.
US News & World Report has ranked speech-language as the tenth best job in the country and the third best in healthcare. Speech-language pathology earned this ranking due to high salaries, low stress, job flexibility, and good upward mobility. There is also a low unemployment rate amongst SLPs. The Bureau of Labor Statistics (BLS 2022) expects that there will be a 21 percent growth in new SLP positions between 2021 and 2031, adding 34,000 new jobs.
Speech-language pathologists work in nursing homes, hospitals, private clinics, and schools. The job growth in this field is primarily due to the aging Baby Boomer. As this population ages, more strokes, brain injuries, dementia, and other conditions require specialized care from SLPs to improve quality of life.
This helping profession requires at least a master's degree in speech-language pathology and state licensure to practice. Here is a step-by-step guide and helpful resources on becoming a speech-language pathologist.
Step-by-Step Guide to Becoming a Speech-Language Pathologist (SLP) or Therapist
Step One: Graduate From High School or Earn a GED (Four Years)
Education is critical to becoming an SLP, and the journey starts with graduating from high school or earning a GED. A diploma and a GED demonstrate a base level of education and are necessary to apply for most bachelor's degree programs. Aspiring SLPs should focus on math and science classes to help prepare them for additional studies.
Step Two: Earn a Bachelor's Degree in a Related Field (Four Years)
The next step in the education of an SLP is to earn a bachelor's degree in speech-language pathology or a related field such as communication disorders, linguistics, education, English, or psychology. Students should take advantage of internship opportunities in speech pathology as this can help them be more competitive candidates when applying for graduate school.
Step Three: Complete a CAA-Accredited Master's of Speech Pathology Program (Two to Three Years)
A master's in speech pathology or a master's of science in speech pathology is required to work in this field. These programs vary in length from two to three years and are available in person, online, or in a hybrid format. As part of a program, students will complete 400 clinical fellowship hours to gain hands-on supervised experience caring for clients.
Students should ensure their program is accredited by the Council on Academic Accreditation (CAA), as this is required to earn a Certificate of Clinical Competence in Speech-Language Pathology (CCC-SLP) from the American Speech-Language-Hearing Association (ASHA). A CCC-SLP credential is required for licensure in most states.
At New York University Steinhardt School of Culture, Education, and Human Development, students can earn their master's of science in communicative sciences and disorders online. This CAA-accredited program prepares graduates for SLP licensure. Many of the classes in this program are offered live, so students have a more traditional learning experience than strictly asynchronous programs. All students will be able to work directly with clients in approved clinical field placements near their area.
Location: New York, NY
Duration: Two to four years
Accreditation: Council on Academic Accreditation in Audiology and Speech-Language Pathology (CAA)
Tuition: $2,020 per credit
Step Four: Earn Speech-Language Pathologist Certification and Licensure (Timeline Varies)
Graduates of a CAA-accredited SLP master's program can apply for a Certificate of Clinical Competence in Speech-Language Pathology (CCC-SLP) from the American Speech-Language-Hearing Association (ASHA). The requirements for this certification include:
Proof of graduation from the CAA accredited SLP program through official transcripts
A score of 162 or higher on the speech-language pathology PRAXIS exam
Speech-Language Pathology Clinical Fellowship (SLPCF) Report and Rating Form demonstrating 1,260 hours and a minimum of 36 weeks of full-time experience completed after graduation
Any required disclosure documents
Licensure for SLPs is required in every state. However, the requirements for licensure can vary from state to state. For example, in California, the requirements to earn an SLP license include:
Fingerprint background check
Master's degree in speech-language pathology
300 hours of supervised clinical practicum in three different clinical settings
36 weeks of full-time or 72 weeks of part-time supervised Required Professional Experience (RPE) while holding an RPE temporary license
A score of 162 or higher on the speech-language pathology PRAXIS exam
It should be noted that if an SLP wants to work in a school setting, they will also need to obtain a teaching certification from the state where they will be working.
Step Five: Maintain Speech-Language Licensure And Certification (Annually)
SLP certification and licensure must be maintained to continue providing clients services. To maintain CC-SLP certification, candidates must:
Pay annual dues or certification fee
Submit Certification Maintenance Compliance Form every three years, demonstrating 30 hours of professional development hours
Abide by the ASHA Code of Ethics
State licensure maintenance requirements will vary based on the rules set by the governing board. In California, for example, SLPs must maintain their license by completing 24 hours of continuing education every two years.
Helpful Resources for Speech-Language Pathologists (SLP) or Therapists
Here is a list of helpful resources for aspiring and current SLPs:
American Speech-Language-Hearing Association (ASHA)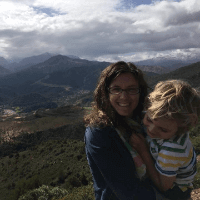 Kimmy Gustafson
Writer
Kimmy is a freelance writer with extensive experience writing about healthcare careers and education. She has worked in public health, at health-focused nonprofits, and as a Spanish interpreter for doctor's offices and hospitals. She has a passion for learning and that drives her to stay up to date on the latest trends in healthcare. When not writing or researching, she can be found pursuing her passions of nutrition and an active outdoors lifestyle.