Pharmacists are an essential player in the healthcare community. This often-overlooked professional is often the last person a patient speaks to before beginning a medication regimen. A positive attitude and confidence from a pharmacist can go a long way in helping a nervous patient trust their physician's prescription and adhere to their prescribed course of treatment.
To become a pharmacist, students are required to complete a PharmD degree from an accredited pharmacy school. The main accreditation body for this type of program is the Accreditation Council for Pharmacy Education (ACPE).
PharmD programs usually take four years to complete. Upon graduation, students can sit for the two required licensing exams and complete required state internship hours. Once passing test scores are secured and internship hours complete, prospective pharmacists can apply to their state board for licensing.
Job duties for pharmacists vary based on where they are employed, but generally include:
Filling prescriptions per physician's order
Counseling patients about the medication they were prescribed
Answering questions about over the counter medications
Administering vaccines
Managing other pharmacy staff
Helping with insurance billing
Wages for pharmacists are relatively high and on average a pharmacist will earn $126,120 per year, according to the U.S. Bureau of Labor Statistics (2019). Job growth for pharmacists, however, is currently stagnant because of increased reliance on pharmacy tech and the rise of mail-order medications.
How to Become a Pharmacist (PharmD) – Steps & Time Required
Becoming a pharmacist takes dedication and time. Below is a step-by-step guide on how to pursue a career in pharmacy.
1. Graduate from High School or Complete a GED (Four Years)
Completing high school or obtaining a GED is the first step towards becoming a pharmacist. Undergraduate coursework is required to apply for pharmacy schools and most colleges or universities require students to have a high school diploma or GED for admission. Many undergraduate programs and pharmacy schools accept AP or IB test scores for credit, so taking advanced classes and sitting for the national exams can be beneficial for students.
2. Complete Specific Undergraduate Coursework (Two to Three Years)
Pharmacy schools do not generally require that students have graduated from an undergraduate institution. They do, however, require extensive undergraduate coursework to be completed. It generally winds up being the equivalent of two to three years of college. Requirements vary by school but generally include:
One year of chemistry with labs
One year of organic chemistry with labs
One year of biology with labs
One year of math, with at least one statistics course
One course of biochemistry, physics, and microbiology including labs
One year of English
One economics course
There are a few pharmacy schools that offer "0-6 school options" (i.e., ability to complete all pre-pharmacy coursework as part of their PharmD within six years of graduating from high school).
3. Take the Pharmacy College Admission Test (PCAT) Test, If Required (Timeline Varies)
As a means to gauge student's readiness for pharmacy school, many institutions require students to submit their Pharmacy College Admission Test (PCAT) scores.
This standardized test measures scientific knowledge and general academic ability through a 220-minute test with 198 multiple choice questions and one writing prompt. The test is offered six times a year. Students should take the test roughly one year before they anticipate starting pharmacy school to allow enough time for scores to be submitted and possible retakes if necessary.
4. Apply for Pharmacy School (Less Than One Year)
Applications for pharmacy school open one full year before the intended start date. Students should begin gathering application materials including recommendation letters and statements of intent the summer of the year before they want to matriculate.
Many institutions utilize the Pharmacy College Application Service (PharmCAS) for their applications. Students can submit all of their materials online through this service and select which schools they wish to apply to.
Students should ensure that the program they are choosing is accredited, preferably by the Accreditation Council for Pharmacy Education (ACPE) which is the leading body for accrediting pharmacy schools.
5. Travel to On-campus Interview, If Required (Timeline Varies)
As part of the application process, many pharmacy schools will invite students to campus for interviews. Students are required to travel to their prospective school as these interviews are conducted in person.
Schools are assessing a student's suitability for their specific program. Applicants should come prepared to answer questions about their strengths and weaknesses, educational background, aspirations, and ability to handle stress. Applicants also have the opportunity to ask questions, so preparing a list ahead of time is a good idea.
6. Graduate from Pharmacy School (Three to Four Years)
Attending pharmacy school to earn a PharmD degree is an intense full-time four-year program. Some schools condense it to three years by including summer courses.
Students take advanced classes in biological systems, pharmaceutics, professionalism, metabolism and cell biology, and medical chemistry. Programs also have hands-on components where students participate in patient case management through internships. Numerous programs offer students the opportunity to complete their PharmD degree online while completing their internships within their community.
7. Apply for Eligibility to Take the North American Pharmacist Licensure Examination (NAPLEX) and the Multistate Pharmacy Jurisprudence Examination (MPJE) (Timeline Varies)
Once a student has graduated from pharmacy school with a PharmD, they are eligible to pursue licensing. To take the two required tests, the NAPLEX and MPJE, students must prove to their state board that they have met the eligibility requirements. Applicants submit their eligibility materials directly to their local board for most states or through the National Association of Boards of Pharmacy (NABP) for Colorado, Maine, Michigan, Nebraska, Oregon, or Utah.
Requirements vary by state and students should contact their state's board to ensure they meet the requirements. When eligibility is confirmed, the NABP is notified and they request Pearson VUE, the testing vendor, to send out an Authorization to Test (ATT) to the applicant.
8. Take the NAPLEX Exam (Timeline Varies)
Once a student has received their ATT they are able to purchase and schedule their NAPLEX exam. This test is 250 questions and measures the knowledge and skills of an entry-level pharmacist.
9. Take the MPJE, If Required by State Pharmacy Board (Timeline Varies)
With the ATT students are also able to schedule their MPJE test. This test evaluates a student's knowledge of federal and state-specific laws regarding pharmacy. Most state pharmacy boards require students to take this test or a similar one issued by the state itself.
10. Complete State Internship Hours (One to Two Years)
Before being able to apply for a state pharmacy license, students must complete between 1,000 to 1,600 internship hours. Some states accept hours earned while in school, while others require that the hours be completed post graduation.
11. Apply for State Licensure (Timeline Varies)
With tests passed and internship hours complete, applicants are eligible to apply to their state board to be licensed as a pharmacist. As part of the application process, applicants are required to complete background checks and submit proof of their internship hours.
12. Maintain License by Completing Continuing Pharmacy Education (CPE) Courses
The ACPE's Continuing Education Provider Accreditation Program ensures that CPE providers meet the highest standards. Hour requirements vary by state, so newly licensed pharmacists should check with their board to know how many courses they need to complete and on what timeline.
Helpful Resources for Pharmacists
Becoming a pharmacist is more than just learning to dispense medication. It takes dedication, hard work, and a lot of schooling. Professionals in the field are required to keep up to date with new procedures and trends by completing continuing education. Below is a list of helpful resources for aspiring and practicing pharmacists.
Pharmacy College Admission Test (PCAT)
Pharmacy College Application Service
Accreditation Council for Pharmacy Education (ACPE)
North American Pharmacist Licensure Examination (NAPLEX)
Multistate Pharmacy Jurisprudence Examination (MPJE)
National Association of Boards of Pharmacy (NABP)
Continuing Education Provider Accreditation Program
American Pharmacists Association (APA)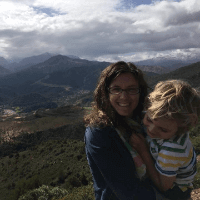 Kimmy Gustafson
Writer
Kimmy is a freelance writer with extensive experience writing about healthcare careers and education. She has worked in public health, at health-focused nonprofits, and as a Spanish interpreter for doctor's offices and hospitals. She has a passion for learning and that drives her to stay up to date on the latest trends in healthcare. When not writing or researching, she can be found pursuing her passions of nutrition and an active outdoors lifestyle.