There is some confusion about the difference between speech therapists and speech-language pathologists. Some people think they are two different jobs, while others believe they are the same. The truth is that speech therapist and speech-language pathologist are two names for the same profession. But what do these professionals actually do? Let's take a closer look.
Speech therapists and speech-language pathologists help people with communication disorders. These disorders can range from problems with articulation to delayed language development. Clients range from toddlers and children with birth defects, cognitive delays, or intellectual disabilities to adults who have had a traumatic accident or elderly patients with dementia or who have suffered a stroke. Unlike the title sounds, speech therapists and pathologists don't exclusively work on articulating sounds. They may also work with clients who have difficulty swallowing or eating.
Speech therapists typically work in various settings, including schools, hospitals, clinics, and private practice. In some settings, clients may go to where the professional works, while in others, the therapist may travel to the client to provide services. Some professionals in this field may work in research developing new techniques and best practices, or academia educating the next generation of speech therapists or speech-language pathologists.
Working as a speech therapist is fulfilling and helps people improve their quality of life. While the work can be challenging, it can also be extremely rewarding as patients progress and develop more independence in their lives. If you are considering a career as a speech therapist or speech-language pathologist, keep reading to learn about the required steps necessary to enter this exciting career.
How to Become a Speech Therapist or Speech-Language Pathologist
To become a speech therapist, the first step is to earn a master's degree in speech-language pathology. These programs typically take two years of full-time study or four years if attending part-time. There are both online and on-campus options for earning this degree. All students will need to complete an in-person supervised clinical internship as a part of their program.
Students take courses in linguistics, human development, and swallowing disorders during their studies. In addition, they complete clinical placements where they work with patients under the supervision of a licensed speech therapist. After graduation, speech therapists must obtain a state license to practice. Requirements for licensure will vary by state. More details can be found in the licensing and certification section below.
Professionals who wish to specialize in a particular area, such as pediatrics or geriatrics, may choose to complete additional training. If a speech-language pathologist or therapist wishes to work in a school, they will also need to obtain a state teaching license.
What Do Speech Therapists and Speech-Language Pathologists Do?
Job duties for speech therapists and speech-language pathologists will vary based on their place of employment. Typical responsibilities, regardless of the workplace, can include:
Assessing and diagnosing communication and swallowing disorders
Developing treatment plans and goals
Providing individual and group therapy to improve speech, language, and swallowing skills
Collaborating with other professionals, such as physicians, teachers, and psychologists
Educating patients, caregivers, and family members on communication disorders and strategies for improvement
Keeping detailed records of patient progress
Conducting research related to speech and language disorders
Participating in continuing education activities to stay current on best practices in the field
Consulting with schools, hospitals, and community agencies on communication issues
Advocating for individuals with communication disorders in educational and healthcare settings
Certification and Licensing Requirements for Speech Therapists or Speech-Language Pathologists
To practice, speech therapists and speech-language pathologists must obtain a license from their state's board. The requirements will vary from state to state. For example, in California, the requirements to qualify for a full license in speech-language pathology are:
Submit to fingerprinting.
Hold a master's degree or equivalent in speech-language pathology from an accredited educational institution.
Have completed 300 hours of supervised clinical practicum in three different clinical settings.
Have completed 36 weeks of full-time or 72 weeks of part-time supervised Required Professional Experience (RPE) while holding an RPE temporary license; if the experience was completed in California, you must have held an RPE temporary license during that time.
Pass the national speech-language pathology exam administered by the Educational Testing Service (ETS) Praxis Series with a minimum score of 162; the exam must not be more than five years old.
Certification as a speech therapist and speech-language pathologist is voluntary, although it may be required in some states for licensure or by some employers as a condition for hire. The Council for Clinical Certification in Audiology and Speech-Language Pathology (CFCC) oversees the Certificate of Clinical Competence in Speech-Language Pathology (CCC-SLP) certification process. The requirements to be eligible for this certification include the following:
Master's degree or higher degree of at least 36 credit-hours in speech-language pathology or communicative sciences and disorders from a Council on Academic Accreditation in Audiology and Speech-Language Pathology
400-clock-hour supervised clinical practicum included in the graduate program
Passing score of 162 on the SLP Praxis Exam
36-week, full-time postgraduate clinical fellowship or the part-time equivalent
How Much Do Speech Therapists or Speech-Language Pathologists Make?
The Bureau of Labor Statistics (BLS May 2021) estimates that the 147,470 speech therapists and speech-language pathologists in the US earn $85,820 per year. The percentiles for wages are:
10th percentile: $51,310
25th percentile: $61,970
50th percentile (median): $79,060
75th percentile: $100,200
90th percentile: $125,560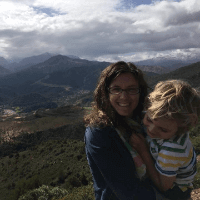 Kimmy Gustafson
Writer
Kimmy is a freelance writer with extensive experience writing about healthcare careers and education. She has worked in public health, at health-focused nonprofits, and as a Spanish interpreter for doctor's offices and hospitals. She has a passion for learning and that drives her to stay up to date on the latest trends in healthcare. When not writing or researching, she can be found pursuing her passions of nutrition and an active outdoors lifestyle.