Molecular science is a fascinating field that analyzes and studies the capabilities and composition of molecules. Incredible innovations are happening every day that improve lives, solve energy problems, and help create treatments for diseases.
Diagnostic molecular scientists work on the medical side of molecular science. They conduct groundbreaking research in areas such as genome editing to bring back lost animal breeds, genetic engineering to combat Covid-19, and microbe usage to slow tumor growth.
Diagnostic molecular scientists have a variety of educational backgrounds, from bachelor's degrees to PhDs. Entry-level jobs in this field are open to students who have completed a bachelor's degree in biochemistry, molecular biology, chemistry, microbiology, medical technology, biology, or related fields. Sometimes, entry-level jobs may require some work experience, but students can often gather this while completing their bachelor's degree by working in a university lab.
The exciting part of working as an entry-level diagnostic molecular scientist is that there are so many choices in research projects and companies to work for. New professionals in this field can look for work in the areas that interest them the most, such as DNA, hormones, genes, microbes, viruses, or other subfields.
Alternatively, instead of working in a research lab, new professionals in this field can work in a diagnostic lab performing tests to help detect and diagnose diseases.
Here is a list of top companies for entry-level diagnostic molecular scientists in 2021, including universities, labs, startups, pharmaceutical companies, and more.
BioAgilytix
BioAgilytix is a contract research lab with a large molecule focus. They perform tests on biologics and biosimilar drugs to precisely measure their potency and activity. Entry-level diagnostic molecular scientists at BioAgilytix work as medical technologists responsible for RNA and DNA extraction, handling specimens, establishing procedures, releasing specimen results to clients, complying with quality assurance procedures, and more.
With the majority of the staff having more than ten years of lab bench experience and holding PhDs and master's degrees, entry-level scientists will have the opportunity to work alongside scientists who are experts in this field. Other perks of working here include strong professional development programs, generous vacation and family leave, employee referral bonuses, and free tea, coffee, and snacks.
Ginkgo Bioworks
The mission of Ginkgo Bioworks is to make biology easier to engineer. One way they do this is by designing custom organisms for a variety of applications. Diagnostic molecular scientists who work at Ginkgo perform experiments and tests to help develop, maintain, and reproduce these organisms. Entry-level roles at Gingko also entail quality control, careful documentation, and maintaining lab inventory.
With a casual work environment, freedom to pursue projects or ideas, and work collaboratively, Gingko is a place that emphasizes employee happiness. With an endless list of ventures and possibilities, there is room for career advancement and exploration.
LabCorp
LabCorp is headquartered in Burlington, NC, and has over 61,000 employees worldwide. Diagnostic molecular scientists can find entry-level work providing comprehensive clinical testing at one of LabCorp's hundreds of testing labs or participate in cutting edge clinical analysis in a research lab. There are opportunities for advancement and career exploration with so many places to work and a variety of patient-centric or research-focused work.
LabCorp has received awards from the Human Rights Commission as a "Best Place to Work for LGBTQ Equality," from Fortune Magazine as a "Most Admired Company," and from Business Group on Health as a "Best Employer." They have strong diversity and inclusion policies, transition programs for soldiers leaving the military, and internships for college students to gain work experience.
Mako Medical
Located in Henderson, NC, Mako Medical is a regional medical laboratory that puts its patients and employees first. Diagnostic molecular scientists who work here are responsible for a variety of tasks, including extracting DNA, participating in quality control, maintaining inventory, and performing quantitative Polymerase Chain Reaction (qPCR) preparation and tests.
Mako Medical is an excellent place to start a career as there are many opportunities for upward mobility into a senior scientist or supervisory roles, as they place a strong emphasis on personal and career growth. Scientists who work here will also have the opportunity to work with high-profile clientele as they service NCAA athletes and staff. In 2020 they were named one of Forbes' "Best Startup Employers."
Momentum Staffing Group
For diagnostic molecular scientists looking to work in various settings, working with Momentum Staffing Group can prove a great fit. Scientists are hired by Momentum as contractors and are sent to multiple labs across the Chicago area. The advantage of working with Momentum is that contractors can work in short-term positions at top employers without having to submit applications or interview. Scientists and their skills are simply matched to open positions.
Momentum takes great care to know scientists' career goals and pair them to projects that will help move them forward professionally. They boast a 98 percent satisfaction rate with their placements. Health insurance is provided by Momentum, so when contractors switch from placement to placement, they don't have to change insurances.
Oregon Health & Science University
Oregon Health & Science University is a public university with a teaching hospital located in Portland, OR. In their Knight Cancer Institute, entry-level diagnostic molecular scientists participate in work that develops personalized cancer medicine. More specifically, they support the lab by preparing specimens, assessing sample integrity, performing complex lab procedures, and reagent preparation. Working in this department can be extremely fulfilling as it directly impacts patients' quality of life and life expectancy.
Working at OHSU has many other benefits, including participating in the state employee pension plan; "benefit dollars" allocated at employee's discretion to health, life, and disability insurance; paid parental leave; and adoption assistance.
Pfizer
Pharmaceutical companies, such as Pfizer, have entry-level positions for diagnostic molecular scientists. Diagnostics that new scientists can participate in include vaccines, drug safety, oncology, inflammation and immunology, and rare diseases. Pfizer also has a robust intrapreneurship policy where employees are encouraged to innovate and think outside of the box to develop creative and new solutions.
Working for such a large company has numerous advantages, including excellent health care benefits, strong family leave policies, generous retirement plans, and plenty of vacation and holiday pay.
ThermoFisher
ThermoFisher's mission is to make the world healthier, cleaner, and safer. They look for passionate and creative professionals to fill a variety of roles in engineering, research and development, IT, finance, and customer service. They hire entry-level diagnostic molecular scientists to work on their life sciences research to improve patient diagnostics and therapies. This global company offers new professionals in the field the opportunity to work on interdisciplinary teams to develop custom reagents for the Polymerase Chain Reaction (qPCR) product line.
With more than 75,000 employees worldwide, ThermoFisher has endless opportunities for staff to advance their careers and even move internationally. Other benefits of working at ThermoFisher include diverse co-workers, a colleague-based recognition program, excellent healthcare, paid time off to volunteer, and parental leave benefits. They even offer employees access to proprietary cancer treatments and company-paid second opinions should staff get a cancer diagnosis.
University of Washington
The Department of Genome Sciences at the University of Washington is routinely hiring entry-level research scientists. Diagnostic molecular scientists' roles entail genotyping, isolating RNA and DNA, handling bacteria and human cell samples, and supporting single-molecule, real-time (SMRT) sequencing projects.
The research completed in this department uses medical and biological findings to increase what scientists know about the human genome. One project currently underway is looking at variants in evolution to determine the genetic architecture of autism.
Scientists employed at UW enjoy the benefits that come from working at a world-class university, including a state pension, competitive salary, outstanding health insurance, and access to state of the art facilities. UW has been recognized as a "Great College to Work For" for the past six years by the Chronicle of Higher Education (2020).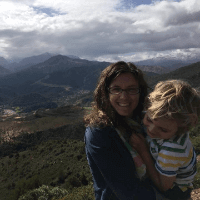 Kimmy Gustafson
Writer
Kimmy is a freelance writer with extensive experience writing about healthcare careers and education. She has worked in public health, at health-focused nonprofits, and as a Spanish interpreter for doctor's offices and hospitals. She has a passion for learning and that drives her to stay up to date on the latest trends in healthcare. When not writing or researching, she can be found pursuing her passions of nutrition and an active outdoors lifestyle.