Physicians clinics, hospitals, and dentist offices are busy places. The medical professionals who work there strive to optimize their time in order to see the most patients possible in the most efficient way. In order to do so, many medical professionals dictate their exam notes, operation reports, and referral letters into voice recorders. These recordings are then passed along to medical transcriptionists who either type them out or utilize transcribing software to turn them into patient health records that can be easily accessed.
Medical transcriptionists are vital to clinic and hospital operation. Not only do they ensure charts are up to date but they are relied upon to perform quality control and ensure nothing is missing in a report. They are required to have excellent grammar and spelling as well as understand medical terminology and abbreviations. They also must be able to prepare medical documents such as discharge papers, referrals, and more.
With the advent of more advanced speech recognition software, there is an ever decreasing demand for this profession. Also, many of these jobs are being outsourced from medical facilities to third party companies and even overseas. Increasingly this job is being performed by remote employees working as independent contractors. The Bureau of Labor Statistics (BLS 2019) projects a 3 percent decline in this profession nationally between 2018 and 2028. Professionals in this field earn $34,770 per year on average.
Continue reading to learn more about the career of a medical transcriptionist including top programs, certifications, and job duties.
Medical Transcriptionist Specializations & Degree Types
To begin a career in medical transcription, there are numerous education paths. Community colleges, vocational schools, and online certificate programs all offer medical transcriptionist training. Most programs take a year to complete and graduates are awarded a certificate.
However, there are also numerous two-year programs that award associate degrees. While there aren't designated specialties for this career, medical transcriptionists will often specialize in one or two fields of medicine such as pediatrics, oncology, or dentistry as terminology and technology can vary.
Admissions Requirements for Medical Transcriptionist Programs
Certificate and associate's medical transcriptionist programs typically require applicants to have completed high school or have obtained a GED.
Medical Transcriptionist Program Accreditation
Accreditation is a stamp of approval that guarantees a program has met a minimum standard of quality. Since there are so many medical transcriptionist programs online, it is imperative that students ensure their program has some kind of accreditation to ensure it is worth their time and money.
Regional or national accreditation is highly recommended and is awarded to colleges and universities. Prospective students should ensure that their program or institution of choice has received approval from a reputable accreditation organization—one that has been recognized by the Council for Higher Education Accreditation (CHEA). Additionally, the Approval Committee for Certificate Programs (ACCP) through the Association for Healthcare Documentation Integrity (AHDI) certifies some medical transcriptionist programs.
On-Campus Medical Transcriptionist and Healthcare Documentation Degree Programs
At North Idaho College, students can earn an associate of applied science (AAS) as a medical administrative assistant. This degree not only prepares graduates for a career as a medical transcriptionist, but also provides them with the necessary skills to be valuable assets to any medical office such as medical coding, writing and editing, and healthcare office procedures.
Students are required to take courses in word processing, medical terminology, business editing, human biology, and medical transcription. There are full time and part-time paths available allowing students to complete their studies at their own pace. This program takes two years of full-time on-campus study to complete.
Location: Coeur d'Alene, ID
Duration: Two years
Accreditation: Northwest Commission on Colleges and Universities (NWCCU)
Tuition: $215 per credit-hour
The medical administrative technology program at Barton Community college prepares students to perform the various day-to-day duties required in medical offices, including medical transcription. This program takes two years to complete and graduates earn an associate of applied science (AAS).
In addition to courses in transcription, terminology, accounting, ethics, and computers, students are required to take three courses in medical coding.
Location: Great Bend, KS
Duration: Two years
Accreditation: The Higher Learning Commission (HLC)
Tuition: $142 per credit-hour
Online or Hybrid Medical Transcriptionist (Healthcare Documentation) Degree Programs
Richland Community College offers an online certificate or associate of applied science (AAS) in healthcare documentation (formerly medical transcription). Both of these programs ensure graduates have all the necessary skills to transcribe physician dictations accurately and perform edits on transcribed documents.
Required coursework includes medical terminology, composition, pharmacology, and human relations ensuring students have a well-rounded background making them value team players in any medical office. Since this program can be completed online, students don't have to relocate or sacrifice family time in order to move into this profession.
Location: Decatur, IL
Duration: Two years
Accreditation: Approval Committee for Certificate Programs (ACCP), The Higher Learning Commission (HLC)
Tuition: $175 per credit-hour
In just two semesters, students can earn a certificate of achievement in medical transcription from Bristol Community College. This program offers a flexible format that allows students to choose if they want to take their courses online or on-campus or any mix of the two. Upon completion of this program, they can transfer their credits to complete the associate of science (AS) in office administration in an equally flexible format.
Graduates of this program are prepared for work as a medical transcriptionist in a clinic, as an independent contractor, or even in a hospital. Anatomy and physiology, medical terminology, medical transcription, introduction to computers and software are all required courses in this program. A high school diploma or its equivalent is required for admission.
Location: Fall River, MA
Duration: One year
Accreditation: New England Commission of Higher Education (NECHE)
Tuition: $11,600 for the whole program
How Long Does it Take to Become a Medical Transcriptionist?
Education for a career as a medical transcriptionist can take as little as six months after graduating from high school. However, accredited high-quality associate degree programs typically take one to two years to complete.
How To Become a Medical Transcriptionist – Step-by-Step Guide
Step 1: Graduate from High School or Complete a GED (Four Years)
A high school diploma or a GED is required for most accredited medical transcriptionist programs. To prepare for this career, high school students should focus on courses such as business, English, biology, and anatomy.
Step 2: Earn a Certificate or Associate Degree (Six Months to Two Years)
Upon completing high school, graduates can begin a medical transcriptionist program. Certificate programs typically take six months to a year to complete, while associate degree programs typically take two full years. Online, on-campus, and hybrid options are available making this career accessible to everyone.
Step 3: Obtain Certification (Optional, Timeline Varies)
Certification is not required for a career in medical transcription but it can improve employability and aid in advancement. The most commonly earned certification is the Registered Healthcare Documentation Specialist (RHDS) and the Certified Healthcare Documentation Specialist (CHDS), both from the Association for Healthcare Documentation Integrity (AHDI).
What Do Medical Transcriptionists Do?
Medical transcriptionists work in a variety of settings, including hospitals, clinics, and doctor's offices. Increasingly this is a career that can be done remotely and many medical transcriptionists are independent contractors who work from home. Typical job duties include:
Listening to physician dictations
Converting dictations into a variety of written reports, including patient charts, referral letters operation reports, discharge summaries, and exam notes
Editing completed transcriptions for clarity and content
Utilizing voice recognition software to transcribe dictation and edit them for accuracy
Submitting transcriptions to physicians for review
Managing electronic health records
Seeking clarification for missing, unclear, or omitted information in dictations
Maintaining client confidentiality
Medical Transcriptionist Certifications & Licensure
While professional credentialing is not required to work as a medical transcriptionist, certification can set a job applicant apart or even help with advancement if already employed.
The Association for Healthcare Documentation Integrity (AHDI) offers two levels of certification:
The first is as a Registered Healthcare Documentation Specialist (RHDS) and it can be earned by those who have recently completed their medical transcriptionist education and have less than two years of work experience.
The Certified Healthcare Documentation Specialist (CHDS) certificate requires applicants to already hold an RHDS certification and have two or more years of work experience.
To earn either of the certifications, candidates must pass an exam. The RHDS credential is valid for three years and requires either the completion of a recertification course or 20 qualifying continuing education credits to renew. The CHDS credential is also valid for three years and requires 30 qualifying continuing education credits to renew.
How Much Do Medical Transcriptionists Make?
According to the Bureau of Labor Statistics (May 2019), there were 55,780 medical transcriptionists employed in the United States. They earned an average annual salary of $35,210 and the following percentiles:
10th percentile: $22,160
25th percentile: $25,690
50th percentile (median): $33,380
75th percentile: $42,460
90th percentile: $51,260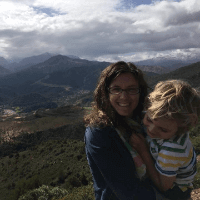 Kimmy Gustafson
Writer
Kimmy is a freelance writer with extensive experience writing about healthcare careers and education. She has worked in public health, at health-focused nonprofits, and as a Spanish interpreter for doctor's offices and hospitals. She has a passion for learning and that drives her to stay up to date on the latest trends in healthcare. When not writing or researching, she can be found pursuing her passions of nutrition and an active outdoors lifestyle.