In short, becoming a physical therapist typically takes six to seven years of education after high school, including an undergraduate degree and a doctor of physical therapy (DPT).
Many famous people have benefited from physical therapy, from Jennifer Aniston to Kobe Bryant. Jennifer Aniston is known for her long-term use of physical therapy to help with chronic back pain. Kobe Bryant was able to return to the court after a knee injury with the help of a German-based physical therapist. World tennis champions Venus and Serena Williams and Olympic snowboarder Shaun White developed deep friendships with the late Esther Lee, PT, DPT, who helped them heal their bodies and minds from the tolls of professional athleticism.
Physical therapy is an excellent tool for anyone looking to improve their health or performance level, regardless of celebrity status. Physical therapists (PTs) specialize in assessing, diagnosing, and treating various medical conditions that affect movement and mobility. This includes musculoskeletal pain, joint and spine conditions, sports injuries, post-operative rehabilitation, neurological disorders, balance problems, and more.
The primary goal of physical therapy is to reduce pain, restore maximal functional movement, increase strength and flexibility, improve walking and gait patterns, allow patients to be independent in their daily activities, and return to recreational activities and hobbies they enjoy. This work can be quite rewarding, which is why PTs rank third on the U.S. News & World Report's list of best healthcare jobs and sixth in its list of 100 best jobs. Becoming a physical therapist involves earning a bachelor's degree and a doctor of physical therapy (DPT) degree in addition to state licensure requirements.
Read on for a detailed guide to becoming a physical therapist, including job outlook, salary, work environments, and a step-by-step guide to pursuing this career.
Physical Therapists: Daily Responsibilities
During the intake process, physical therapists first listen to their patients' ailments and read reports from other medical professionals. This phase includes tasks such as:
Reviewing medical history or notes from other healthcare providers
Diagnosing patients based on observed movements
Listening to patients' pain points
Reviewing medical history or notes from other healthcare providers
Developing individual treatment plans involving at-home exercises and follow-up visits
Assessing progress and making adjustments to treatment as needed
In treatment, physical therapists use a diverse range of techniques, including:
Applying heat and cold to afflicted areas
Kinesiotaping to alleviate pain or swelling from an injury or condition
Pressure point therapy
Dry needling
Massage therapy
Therapeutic prevention exercises, including stretching and strengthening programs
Ultrasound and laser therapy to help reduce inflammation or relax tight muscles
Physical therapists work closely with other healthcare professionals, such as doctors or occupational therapists, to ensure patients receive the best care.
Work Environments for Physical Therapists
Physical therapists work in various environments, including hospitals, private practices, outpatient clinics, home health agencies, schools, and other settings. According to the Bureau of Labor Statistics (BLS 2022), most physical therapists work in offices of physical therapists or hospitals. The BLS also reported that approximately 3 percent of physical therapists were self-employed.
Here are the top work environments for physical therapists (BLS 2022):
Offices of physical, occupational, and speech therapists and audiologists: 36 percent
Hospitals; state, local, and private: 29 percent
Home healthcare services : 11 percent
Nursing and residential care facilities: 5 percent
Self-employed workers: 3 percent
Like most patient-based healthcare professions, physical therapy requires strength and stamina to move and manipulate patients, equipment, and supplies. PTs often need to kneel, crouch and lift patients and are on their feet for long periods. In addition, while performing physical activities with patients, PTs may have to adjust a patient's position on a table or while standing. Good physical conditioning is vital for physical therapists to remain energized and healthy throughout their careers.
Career Outlook for Physical Therapists
According to 2022 data from the US Bureau of Labor Statistics (BLS), the career outlook for physical therapy is positive. The BLS estimates that between 2021 and 2031, job openings in this field will grow an impressive 17 percent nationally, more than three times the national average across all occupations during the same time. The BLS shows that 40,400 new physical therapy positions will be needed to meet growing patient demand.
With physical therapy becoming increasingly popular due to its efficacy in aiding pain relief, surgery recovery, and injuries suffered by athletes and everyday people, this growth trend will likely continue in the coming years.
Physical Therapist Salaries
Becoming a PT requires earning a doctor of physical therapy (DPT) degree. Therefore, physical therapists can expect to earn higher-than-average salaries. The 229,740 PTs in the United States earned an average annual salary of $97,960.
Here are the annual salary percentiles for physical therapists (BLS May 2022):
10th percentile: $67,910
25th percentile: $80,700
50th percentile (median): $97,720
75th percentile: $107,430
90th percentile: $128,830
Overall, physical therapy is a rewarding career path with excellent earning potential. With the right qualifications and experience, physical therapists can expect to earn a comfortable living by helping patients become healthier and happier.
Step-by-Step Guide to Becoming a Physical Therapist
After graduating from high school, there are three unique admissions pathways to becoming a physical therapist at the undergraduate level.
Read on for a step-by-step guide to learn what it takes to become a physical therapist.
Step 1: Graduate from High School (Four Years)
For high school students considering physical therapy as a potential career path, there are specific steps they can take today to be best prepared for the future. Classes such as biology, chemistry, mathematics, physical education, kinesiology, and anatomy provide students with the foundations to enroll in college-level courses.
Additionally, working part-time in physical therapy clinics or engaging in physical therapy internships can give candidates first-hand experience. Shadowing established physical therapists is also a great way to cultivate knowledge about the profession.
Step 2A: Earn a Bachelor's Degree in Health Science or a Related Field (Four Years)
The next step is to earn a bachelor's degree in a field related to health science or sports medicine from a regionally-accredited institution.
Depending on the requirements of the doctoral physical therapy degree program, there may be additional coursework in disciplines such as physics, kinesiology, biology, chemistry, physiology, and human anatomy that an individual may need to complete to meet admission requirements for DNP programs.
For example, the University of Michigan offers an undergraduate Movement Science (MVS) program, an interdisciplinary physical therapy program designed to equip students with the necessary skill set to pursue a variety of health-related disciplines. Their curriculum, built upon three primary disciplines – biomechanics, exercise physiology, and motor control – integrates coursework with laboratory research and hands-on learning experiences. This unique structure enables the program to focus on teaching its students how to understand the mechanics and physiology of human movement from various angles to become successful physical therapists in their post-graduate careers.
Notably, the U-M School of Kinesiology prides itself on its physical therapist program by introducing the world's first accredited Intraoperative Neuromonitoring (IONM) program for Movement Science majors.
Location: Ann Arbor, MI
Duration: Four years
Accreditation: Higher Learning Commission (HLC)
Tuition: $16,736 per year (residents); $55,334 per year (non-residents)
Step 2B: Enroll in a Pre-Physical Therapy Program (Three to Four Years)
Pre-physical therapy programs provide an undergraduate educational pathway to DNP programs. Such programs are meant to prepare those who have chosen physical therapy in their first year of university and gain entry into physical therapist programs upon graduation. Pre-physical therapy programs help students by reducing educational completion time by a year and can be integral to becoming a physical therapist.
For example, the University of North Dakota (UND offers an on-campus pre-professional program in pre-physical therapy. This 90-credit program prepares undergraduates for entry into DPT programs. Admission dates are available throughout the year, and students take biology, chemistry, developmental psychology, human anatomy, and physiology courses. Once the coursework is complete, students can apply to UND's doctorate in physical therapy program.
Location: Grand Forks, ND
Duration: Three years
Accreditation: Commission on Accreditation in Physical Education (CAPTE)
Tuition: $385 per credit (residents); $578 per credit (non-residents)
Step 2C: Enroll in a Direct-Entry DPT Program (Six to Seven Years)
Many physical therapist programs have shifted their focus to direct-entry models starting at the undergraduate level. These programs confer bachelor's and doctoral degrees, enabling graduates to enter the workforce faster. This alternative pathway ensures students receive high-level physical therapy knowledge and skill sets while having a quicker entry into the physical therapy career field.
The University of Evansville offers a direct-entry doctor of physical therapy (DPT) program. This six or seven-year curriculum allows individuals to obtain their undergraduate and doctoral physical therapy degrees by completing three years (3+3 track) or four years (4+3 track) of prerequisite coursework.
After these initial stages, students will spend three years (nine semesters, including summers) completing their physical therapy degree. To follow the 3+3 path, applicants can submit their application for admission during the fall of their junior year, and 4+3 applicants should submit it during their senior year. 
Location: Evansville, IN
Duration: 6-7 years
Accreditation: Higher Learning Commission (HLC)
Tuition: $38,190 per year
Step 3: Enroll in a CAPTE-Accredited Doctor of Physical Therapy (DPT) Program (Three Years)
After earning a bachelor's degree in movement science, a pre-physical therapy, or a direct-entry program, the next step to becoming a PT is to enroll in a CAPTE-accredited doctor of physical therapy (DPT) program.
The Commission on Accreditation in Physical Therapy Education (CAPTE) accreditation is widely recognized as a seal of quality in physical therapy education. This accreditation indicates a recognition from the physical therapy profession that an institution of higher education meets or exceeds standards established by physical therapists, physical therapist educators, and physical therapy clinical educators. Graduating from a CAPTE-accredited DPT program is required to take the national licensure exam for physical therapists.
For example, the University of Cincinnati's top-ranked doctor of physical therapy (DPT) program enables students to earn a DPT degree and prepares them for physical therapy licensure and practice. This well-rounded curriculum is designed to enhance physical therapy proficiency, equipping graduates with entry-level competency in physical therapy. The program curriculum combines traditional coursework, research, and clinical experiences that involve lectures, demonstrations, field trips, and onsite observations from physical therapists.
Notable results from this DPT program include high board exam pass rates and a 100 percent employability rate for its graduates due to the valuable clinical and research opportunities at nearby healthcare facilities in the Cincinnati metro area.
Location: Cincinnati, OH
Duration: Three years
Accreditation: Commission on Accreditation in Physical Education (CAPTE)
Tuition: $75,126 total (residents); $127,965 total (non-residents)
Step 4: Pass the NPTE (Timeline Varies)
The National Physical Therapy Examination (NPTE) is a physical therapy board exam administered by the Federation of State Boards of Physical Therapy. This exam certifies physical therapists to practice the profession nationally and is required to obtain physical therapy licensure in all states.
The NPTE consists of 250 multiple-choice questions that assess a physical therapist's knowledge, skills, and abilities related to physical therapy practice standards. Studying for the NPTE involves thorough preparation, knowledge of physical therapy terminology and principles, and an understanding of legal and professional issues, ethics, and research evidence in physical therapy.
Step 5: Obtain & Maintain a State License (Timeline Varies)
Requirements for licensure vary by state but generally include passing the NPTE examination. Some states may require other exams or criminal background checks.
As for licensed renewal, most states require physical therapists to complete a specific number of continuing education requirements every one to two years. More information is available on physical therapy state board licensing websites.
Step 6: Attend a Residency Program (Optional; One Year)
After graduating, physical therapists may take their training to the next level through residencies or fellowships. Clinical residency programs are typically one year in length and provide additional training and experience in specialty care areas.
Physical therapists can further specialize in an advanced clinical area by participating in a fellowship program after residency.
Step 7: Earn Board Certification (Optional; Timeline Varies)
Physical therapists may look to the American Board of Physical Therapy Residency and Fellowship Education for a directory of residency and fellowship programs. Once they become licensed and earn 2,000 or more hours of clinical experience, PTs can advance their career by becoming board-certified clinical specialists through the American Board of Physical Therapy Specialties (ABPTS).
There are ten specialty areas for physical therapists:
Cardio-Pulmonary
Clinical Electrophysiology
Geriatrics
Neurology
Oncology
Orthopedics
Pediatrics
Sports
Wound Management
Women's Health
Bottom Line: How Long Does It Take to Become a Physical Therapist?
In short, becoming a physical therapist typically takes six to seven years of postsecondary education, including undergraduate movement science or related degrees and a doctor of physical therapy (DPT).
However, aspiring DPTs can finish in six years through a pre-physical therapy or direct-entry physical program at the undergraduate level, accelerating the degree completion timeline. After completing educational requirements, aspiring DPTs must earn a physical therapy license which involves passing an examination related to patient care and physical therapy interventions.
Becoming a physical therapist can be a time-intensive, rewarding, and lucrative career. Those inspired by helping people achieve maximum function and quality of life should consider becoming physical therapists.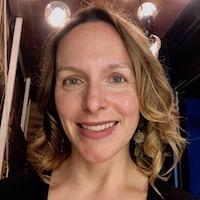 Rachel Drummond
Writer
Rachel Drummond is a freelance writer, educator, and yogini from Oregon. She's taught English to international university students in the United States and Japan for more than a decade and has a master's degree in education from the University of Oregon. A dedicated Ashtanga yoga practitioner, Rachel is interested in exploring the nuanced philosophical aspects of contemplative physical practices and how they apply in daily life. She writes about this topic among others on her blog (Instagram: @racheldrummondyoga).